ATLANTA -- Jessie Grayson was just released from the hospital on Tuesday - his walk still shaky but his faith not.
Most afternoons, the 16-year-old would normally have a lawnmower in front of him. He's the resident landscaper in his subdivision and gets rave reviews from his customers.
"He's always on time, he's prompt, keeps his word when he says he's coming and he does a great job," Sean Wiggins praised.
Others describe him as a hard worker and pointed out that he's the go-to for lawn care in their neighborhood. But after a weekend accident, four of his toes were severed while mowing Tne Gibbons' yard.
"He came to the door and he was in agonizing pain," Gibbons said.
She called 911 for the teen - his initial injuries too graphic to show except for the below photo, but his mother Selena described them.
"It was like somebody got or took a blade and just chopped it open," she said. "And the toes were just dangling. It looked like something from Friday the 13th or something."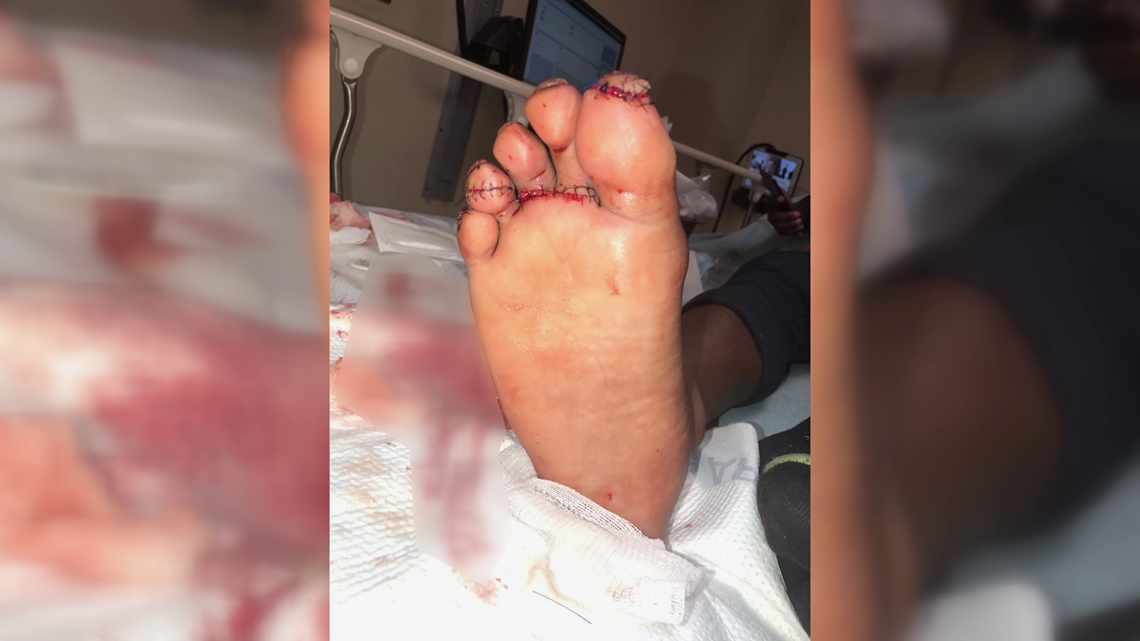 Jessie said he clinched the bed so hard he broke it by accident. Surgeons were able to reattach his toes but using his feet is how he helps his single mother make ends meet.
"My mama was like, 'If you want to get some money, you have to go get it. You can't get a handout, you have to be a man'," he said, recounting her words.
Selena said she does try to teach him the importance of working for what he wants. So that's what he was doing that day, the teen entrepreneur already behind on profits because of recent rains.
Now, his loyal customers are helping him by pledging not to let anyone else cut their grass until he's recovered. They're also making donations to his online fundraising account.
"We're all in the neighborhood and we see his dedication," one neighbor said. "As soon as he's ready, we're ready for him."