MCDONOUGH, Ga. – The Henry County District Attorney filed a notice of intent to seek the death penalty if defendants Jacob Kosky and Matthew Baker Jr., are convicted for killing four at bonfire party.
"We are still analyzing the evidence and several factors in this case and want to preserve the death penalty as an option for these heinous crimes," Henry County DA Darius Pattillo said.
In order to seek the death penalty, Georgia state law requires that defendants are charged with murder, rape, armed robbery or kidnapping and have at least one aggravating factor.
Pattillo listed six aggravating factors against Kosky, 23, and Baker, 19, including that the four homicides were "outrageously and wantonly vile, horrible and inhuman in that the murders involved depravity of mind."
On Oct. 26, 2016, Kosky and Baker, both of McDonough, attended a bonfire at a home on Moccasin Gap Road in Jackson. At some point that night, the men exited the house and returned with guns and opened fire on the other guests, according to police.
The dispatch call to police originally came in as a home invasion. When police arrived they found four victims shot in the living room and kitchen.
The owner of the house was not home at the time of the shooting, but was on his way back from Florida. Destiny Olinger, 20, was house sitting and found inside the home suffering from at least one gunshot wound and in critical condition early the next morning.
PHOTOS | 4 people shot in Henry County house
Matthew Hicks, 18, of McDonough, Keith Gibson, 29, of Covington, and Sophia Bullard, 20, of Thomason, were found dead inside the home. A week later, the Henry County Coroner confirmed that Olinger, the fourth victim, had died.
The initial investigation turned up Baker and Kosky, but during the process of trying to find them, police uncovered three others who had some knowledge or direct involvement in the shooting.
Baker was arrested at home after a felony traffic stop. Kosky was arrested on Jonesboro Road after he called 911 to turn in himself.
PHOTOS | 5 arrested in Henry County fatal shooting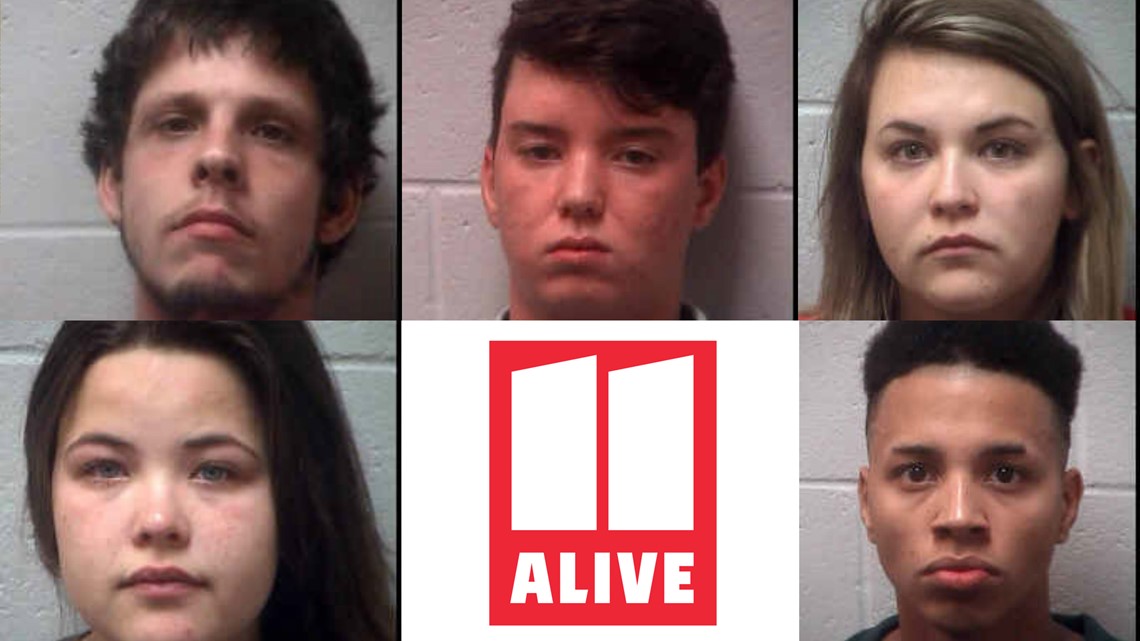 According to the arrest warrants, Kosky and Baker went to a home to "rob and murder," and that Koksy shot all four victims in the head.
MORE | Warrants detail bonfire shooting
Baker was charged and accused of "holding one of the firearms used" in the crimes and "giving said firearm to Jacob Koksy," according to the affidavits.
RELATED | Shooting suspects due in court
The other suspects, 18-year-old Jacob Williams of McDonough, 21-year-old Kayla Head of McDonough and 19-year-old Brooke Knight of Locust Grove, were arrested and charged with obstruction of a police investigation.
In January, a grand jury indicted Kosky and Baker with multiple counts of malice murder, felony murder, aggravated assault and possession of a firearm during the commission of a felony. Kosky is also charged with possession of a firearm by a convicted felon and felony theft by taking.
Henry Count Superior Court Judge Arch McGarity, continued Kosky and Baker's first-appearance hearing for April 11.