HENRY COUNTY, Ga. — Several Henry County inmates graduated from a welding program Wednesday morning and received a certificate that could make it easier for them to land a job upon their release.
It's a unique solution to help people find stability, while serving an industry with high demand in Georgia.
Rodney Belle was one of the six graduates.
"This is the first time I have a cap and gown on," Belle said. "I really want to keep it on all day because I'm excited. It's an accomplishment. I wish my mother was here to see it, but I know she's smiling down on me."
Belle said he sees this moment as an opportunity for a second chance to start anew, once he is released from the jail.
"There are no more excuses now," he said. "No more excuses. I don't feel stressed. I feel more confident. I have tools in my toolbelt where I can go out and be a productive member of society."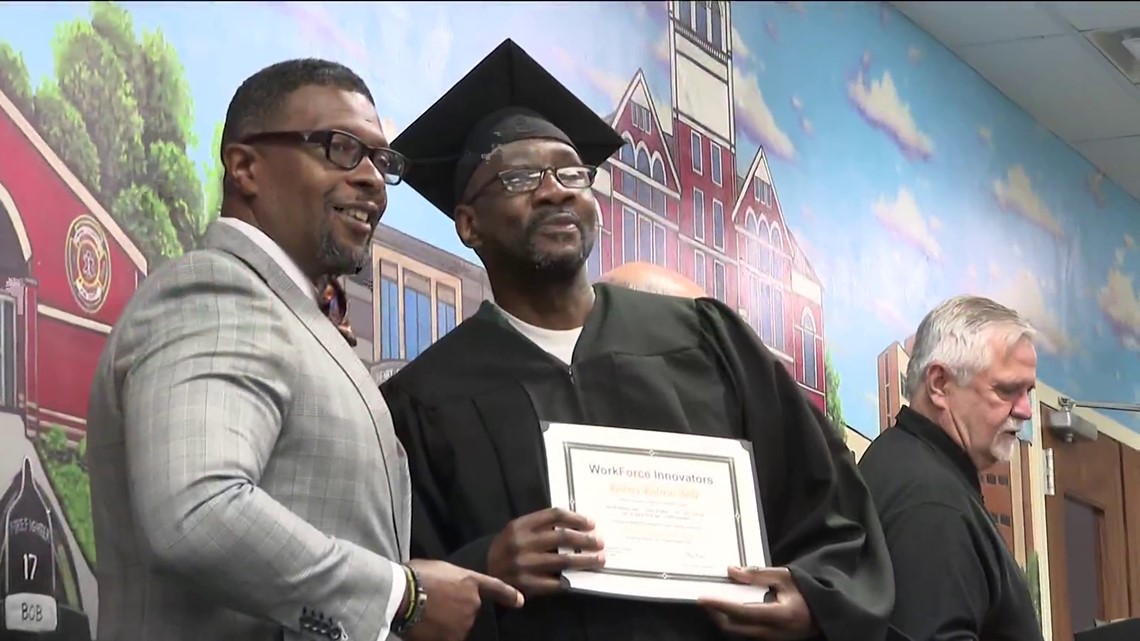 Now, after completing the 100-hour program, Belle is certified in welding, operating a forklift, CPR, and other skills -- getting him closer to a job. He is part of the third graduating class for the program.
Other classes being offered at the Henry County Restorative Center help inmates navigate through fatherhood, find housing, event transportation needs.
"This is my thirty-fourth year in law enforcement, and I've seen some of the same people come back into the jails over and over again," he explained. "It's important we do something to significantly address that and change the direction."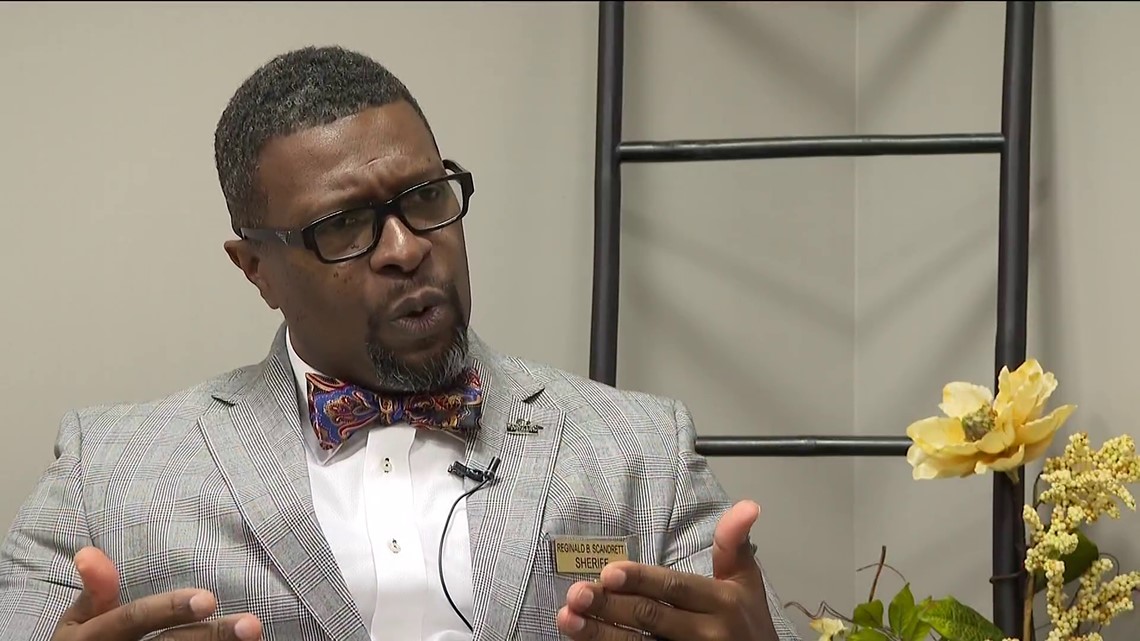 Sheriff Scandrett told 11Alive the program has been so successful that, just last week, county judges started sentencing people to complete this program.
He added that only inmates charged with misdemeanors can fill out an application.
"The overall goal is to stop someone from a life of crime because that's all that they know," Scandrett said. "If we can input some additional knowledge and education, we can change one life at a time."
Lives, like Demetrius Woody's. He was released from jail last week, and came back to graduate with his classmates-turned-brothers.
"When I first came, I was like in prison outside of here, and when I came here, my mind was freed, if that makes sense," he said. "Now I can look in the mirror and I can say, 'I'm proud of that person.' I can say to that person that I love that person."
He said he will be returning to the jail to be a mentor, and help others who are going through what he did during his seven months at the Henry County jail.
"I'm thankful I can come back voluntarily, not being forced to," he said. "I'm going to come back because I want to give back."
Earlier this year, Sheriff Scandrett told 11Alive that 82% of incarcerated people in Georgia will depart jail only to re-offend within the next three to 10 years. He believed that's the case for people who don't have programs like this one.
"To see that emotional shift to say, 'thank you for giving us an opportunity,' to be able to get to a level that we probably wouldn't have gotten on our own, has been absolutely rewarding," he said.
Photos: Henry County inmate welding program graduates third class
The sheriff's office has been in partnership with WorkSource Atlanta Regional since 2022 which offers valuable welding skills to qualifying inmates. The Restorative Center came to fruition through a partnership between the sheriff's office and the Morehouse School of Medicine.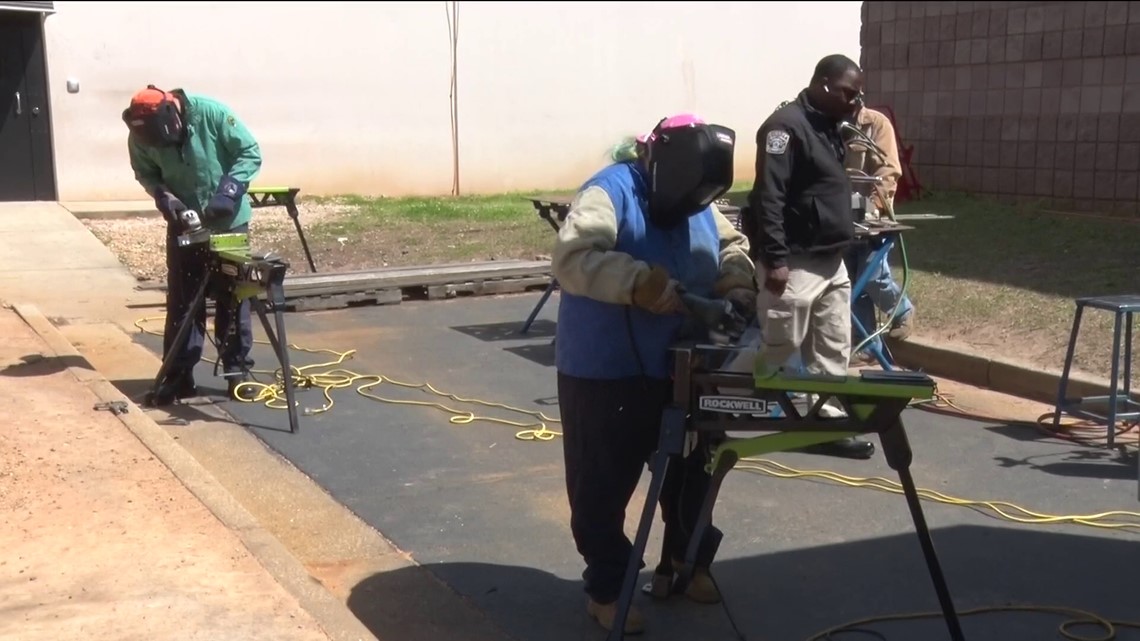 "It's more important that they understand that -- regardless of you making a mistake -- that we should be an area of second chances, and it's our job to try to prepare them for that as they move forward and re-enter society," Scandrett added.