Tripp Halstead's mother, Stacy has posted a note of thanks to everyone who has sent notes and called over the past hours and days.
She talked about how difficult things have been, but she assures everyone that she at least has eaten -- the family is fixing her food making certain of that.
She also includes donation information, while pointing out that it's so easy to be taken advantage of by fraudulent accounts. They have had the same donation information for the past five years, which you can find online at TrippHalsteadUpdates.com.
I think I'm still in shock. I am working on autopilot. I have called Tripp's suppliers and stopped his medical supplies. We met with the funeral director and picked out an Urn. That was not an easy task and something I never thought about doing. Talked to numerous Drs and Canceled Appts. I'm trying to stay busy.
I have hugged tooo many family members and close friends today to even remember who has stopped by. It is all a blur.
I do know I have eaten. My family keeps fixing me a plate and making sure I eat.
Tori Beth and MJ have stayed busy with their friends today so they weren't given the chance to be sad. That will come soon enough. The rest of the family is hanging in there.
I honestly don't know what to do with myself. I'm in bed now trying to sleep but I just felt the need to post. Posting has been an extremely important part of my life for the past 5 1/2 years. Hard habit to break.
**FYI- I do realize that Tripp was a very well known and loved child by many but I also know people can take advantage of situations like this. I just wanted you to know that we have NOT and are not going to set up any kind of Go fund me acct. You guys have give us so much over the past 5 years.
We Just don't want anyone anyone to get taken advantage of by a fraud acct. So please don't donate to any funds set up in honor of Tripp unless it is on this page. Be safe.
We have had the same donation/informational/PayPal link for the past 5 years at www.tripphalsteadupdates.com and the same PO Box for the past could years.
Jefferson GA 30549 if you would like to send a simple card.
If you wish to make a donation in honor of Tripp, we encourage you to chose the charity of your choice. We have so many charities to thank, wouldn't be fair to chose just one.
Thank you for your prayers and support especially at this extremely difficult time.
Once again, for those who need the Post Office address to get in contact with Stacy, Bill and the Halstead family, you can reach them at:
PHOTOS: Tripp Halstead through the years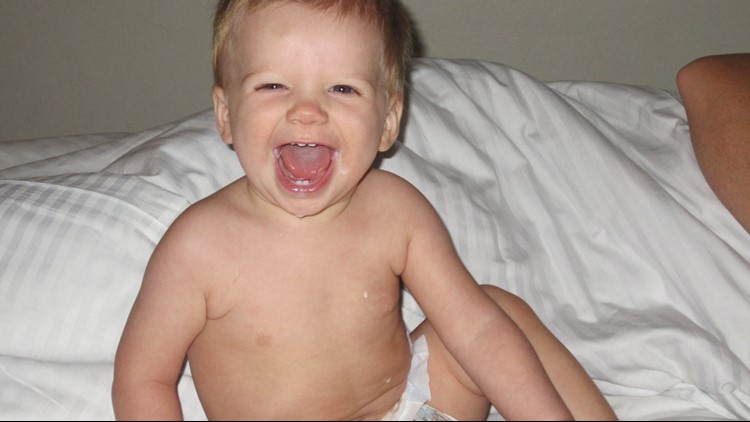 TRIPP HALSTEAD THROUGH THE YEARS