ATLANTA - The family of a young boy who drowned at a summer camp at Cochran Mill Nature Center has now filed a wrongful death lawsuit.
Benjamin 'Kamau' Hosch III was five-years-old when he drowned at the Chattahoochee Hills Camp in July 2017.
The 5-year-old was missing for 45 minutes before anyone realized he was gone. When police arrived at the scene and searched for him, they found his body in a pond. Benjamin had drowned.
PHOTOS | Parents of 5-year-old who drowned speak out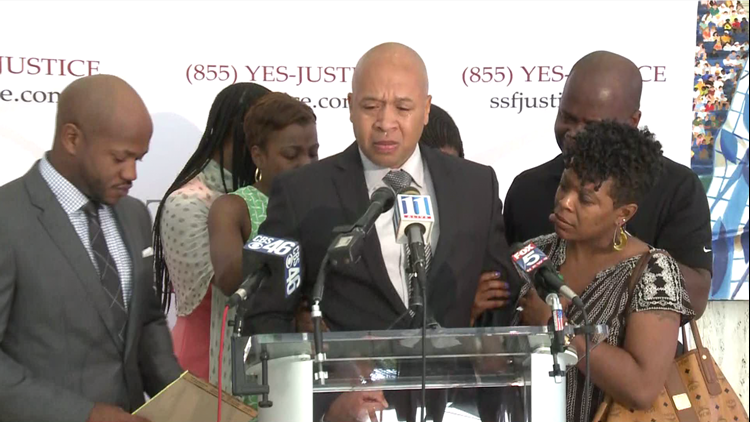 Benjamin's family says the camp has been operating without a license for more than twenty years.
"I'm thinking about all the other kids that are out there at camps, at places where they may not have licenses or they might not have proper supervision," Hosch's father said. "We're here to make it known that those places have to stop doing business. It has to be about the safety of all the children."
Just a week ago, two people were indicted and are facing criminal charges in Benjamin's death.
A Grand Jury indicted both the president of the board of directors who oversaw the nature center where the child attended Camp Cricket and a camp director, who was there when Hosch actually drowned.
The board president of the center, Maribeth Wansley, has been charged with one misdemeanor of reckless conduct for failing to operate an early care and education program without a license issued by the Georgia Department of Early Care and Learning. That is a violation of state law.
The camp director, Terri Clark, who was in charge of watching Benjamin has been charged with reckless conduct and involuntary manslaughter, according to an indictment released by Fulton County Superior Court.
Fulton County District Attorney told 11Alive Wansley pleaded not guilty to her misdemeanor charge on Wednesday.
The District Attorney said Clark also pleaded not guilty to her charges of involuntary manslaughter and reckless conduct. The judge gave Clark 48 hours to turn herself into the jail and set her bond at $10,000.