DeKALB COUNTY, Ga. -- The parents of a 19-year-old with autism who died while in the care of a psychiatric hospital for children are fighting for justice.
Austin Skidmore died Nov. 20, 2016 during an incident with staff at the facility.
Skidmore's parents are suing Laurel Heights, but this isn't the first time the hospital has been in the news.
11Alive has reported on other incidents there in the past and concerned parents have been messaging us for months.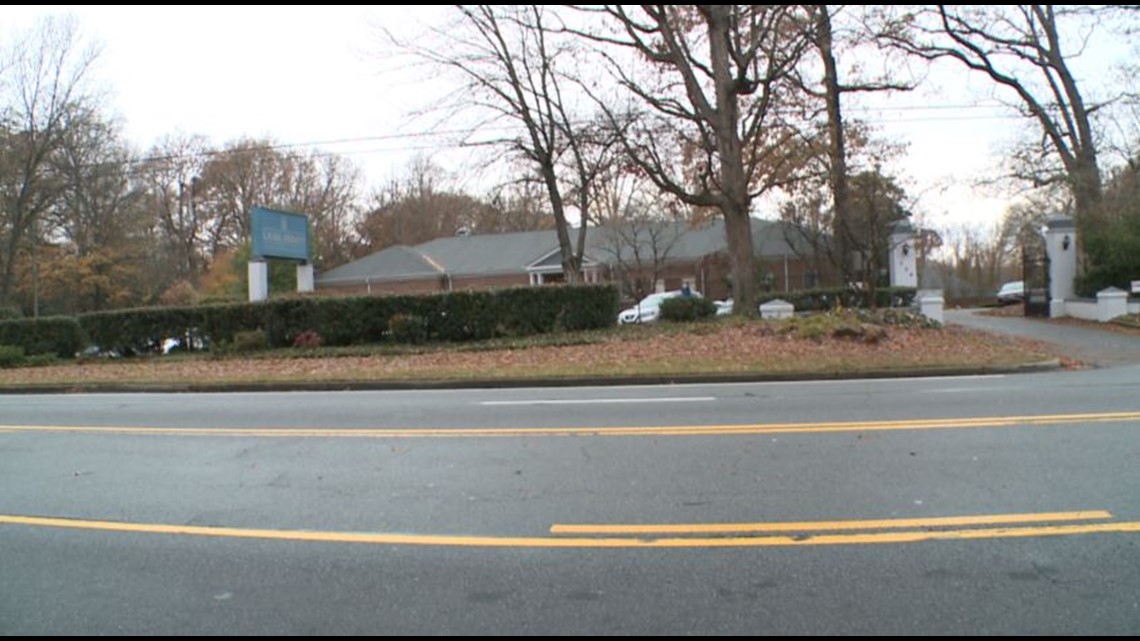 The day Austin died, a 911 call came in from Laurel Heights hospital. Inside, Austin was on the ground and not breathing.
"What's going on there, ma'am," asked the dispatcher.
"Yeah, could you send them now? We have a child that's not breathing," the caller at Laurel Heights said.
"Do you need CPR instructions," asked the dispatcher.
The caller declined and said they only needed an ambulance. The dispatcher confirmed it was coming but it was too late. No one could save him.
The medical examiner called it at 1:54 p.m. Austin choked on his own vomit but the medical examiner also classified the crime a homicide.
"Unfortunately, it appears to us instead of acting to de-escalate things, they actually escalated things," said Skidmore family attorney Scott Campbell of the Shiver Hamilton law firm.
Exactly a year later, Skidmore's parents are pointing the finger at Laurel Heights, the DeKalb County hospital paid to care for kids with severe psychiatric issues.
"I think there was a sense of kind of anger - especially when you hear from the experts in the field that say this is not how this is supposed to be done and this is absolutely preventable," Campbell said.
They're suing Laurel Heights for wrongful death.
"We think the failures here are multi-pronged," Campbell said.
In a detailed report 11Alive obtained from the Georgia Department of Community Health (DCH), Laurel Heights was not in compliance with state regulations.
"It was determined that the facility used a manual hold in a manner that would potentially impair the patient's ability to breathe resulting in the death of the patient," the investigation went on to say.
DCH reviewed video of the incident between Austin and the staff.
According to the report, at 12:11 p.m., Austin was struggling with a staff member outside his room.
A minute later, at 12:12 p.m., a staff member straddles Austin, sitting on his midsection.
Five minutes later, at 12:17 p.m., another staff member is seen sitting on Austin's back. He's face-down, struggling while his arms are held above his head.
Three minutes later, at 12:20 p.m., the staff member got off Austin's back and flipped him over. He appeared to be unconscious.
The staff member looked to be yelling and others were seen running. The 911 call followed.
"Ma'am, speak to the ambulance. What's the name of the hospital," asked the dispatcher.
"It's Laurel Heights hospital," said the caller.
DCH interviewed and reviewed the surveillance video with the person who trains Laurel Heights staff in physical restraints, holds, and de-escalation.
In the report, the director of recreation therapy said staff members should never have straddled or sat on Skidmore's back and he should not have been face-down.
"The needs of the patient get lost and the providers don't equip their employees with the tools and the training they need to deal with the task and the challenges they are going to face day to day," said the family's attorney.
A few weeks before Austin's death, a 12-year-old girl was burned.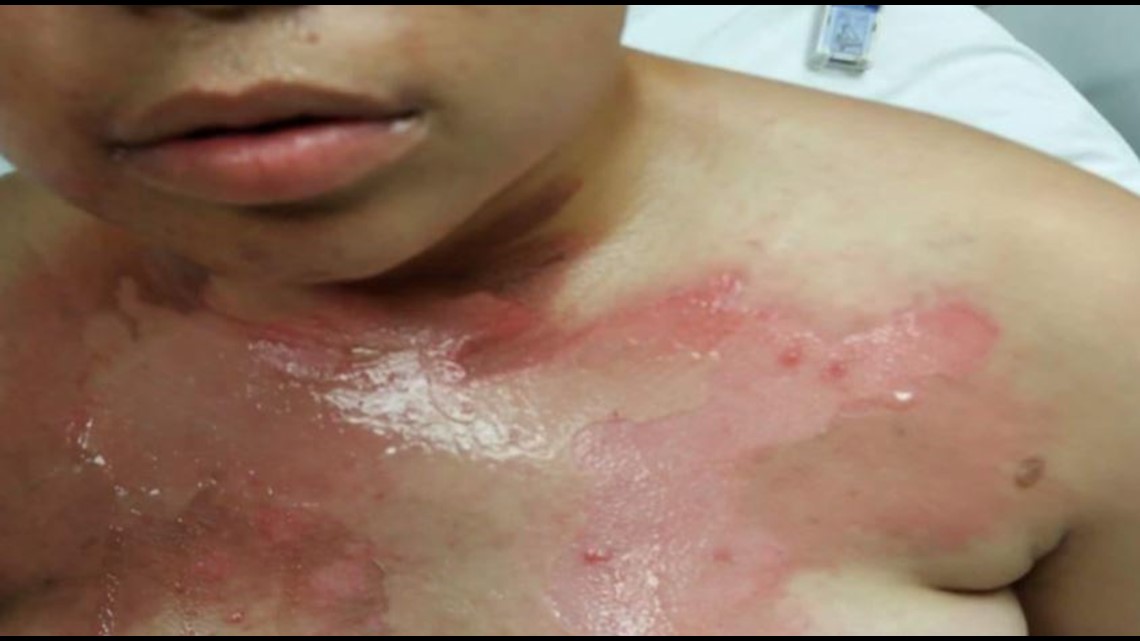 Campbell was also the lawyer in that case. He and the girl's mother both said she was left alone in the shower. That case has since been resolved.
Attorney Mel Hewitt is also representing a family suing Laurel Heights for employee negligence.
The mother claims her 12-year-old boy was sexually assaulted by another boy in July of 2016.
"He told me that he was trying to tell a staff member and the staff member told him to go back to bed," said the alleged victim's mother.
"They know they've got kids there with issues and they're just not being watched or this wouldn't have happened," Hewitt.
11Alive discovered through open records requests that, in 2014, the hospital was so far out of compliance it nearly lost its Medicare affiliation. In 2015, it was warned for improperly restraining patients.
11Alive contacted Laurel Heights attorneys. They would not comment on these lawsuits specifically, but we did review their court-filed response to the Skidmore lawsuit.
They believe hospital staff rendered appropriate medical care and treatment to Austin.
His parents said he was well-loved and hope that his their lawsuit will bring meaning to his senseless death.
"It is our hope that his tragic death will lead to accountability and meaningful changes that prevent any similar future tragedies from occurring at Laurel Heights or elsewhere," the family said in a statement to 11Alive.
DCH documents show Laurel Heights fired one employee involved in Austin's case.
Two others were suspended pending the results of the investigation. But 11Alive does not know what ultimately happened to them.
According to the DCH documents, Laurel Heights changed some of its policies and procedures. It also retrained and re-educated staff.