ATLANTA — A Grand Jury has decided to indict the camp owner and camp director who oversaw the program when a 5-year-old under their supervision drowned while visiting a state park in 2017.
The boy was missing for 45 minutes before anyone realized it according to an attorney for the child's parents.
The Fulton County District Attorney's Office says the Grand Jury began hearing evidence in the cases around 1 p.m., and shortly after 6 p.m., they made the decision to indict the camp director, Terri Clark, on one count of felony involuntary manslaughter and one count of misdemeanor reckless conduct. The Grand Jury also indicted the camp owner Maribeth Wansley, who was charged with one misdemeanor count of operating an early childhood learning center without a license. Involuntary manslaughter carries a sentence of one to 10 years in prison.
On July 21, 2017, Benjamin 'Kamau' Hosch, III was one of several children who attended Camp Cricket, a day camp held at Cochran Mill Nature Center in Chattahoochee Hills, a town in Atlanta's southern suburbs.
On that date, camp officials took the children near a rock ledge to eat lunch, slide down a waterfall and swim. But Kamau couldn't swim. It was not until the hike back to the nature facility that day camp staffers realized he was missing, according to family attorney Christopher Stewart.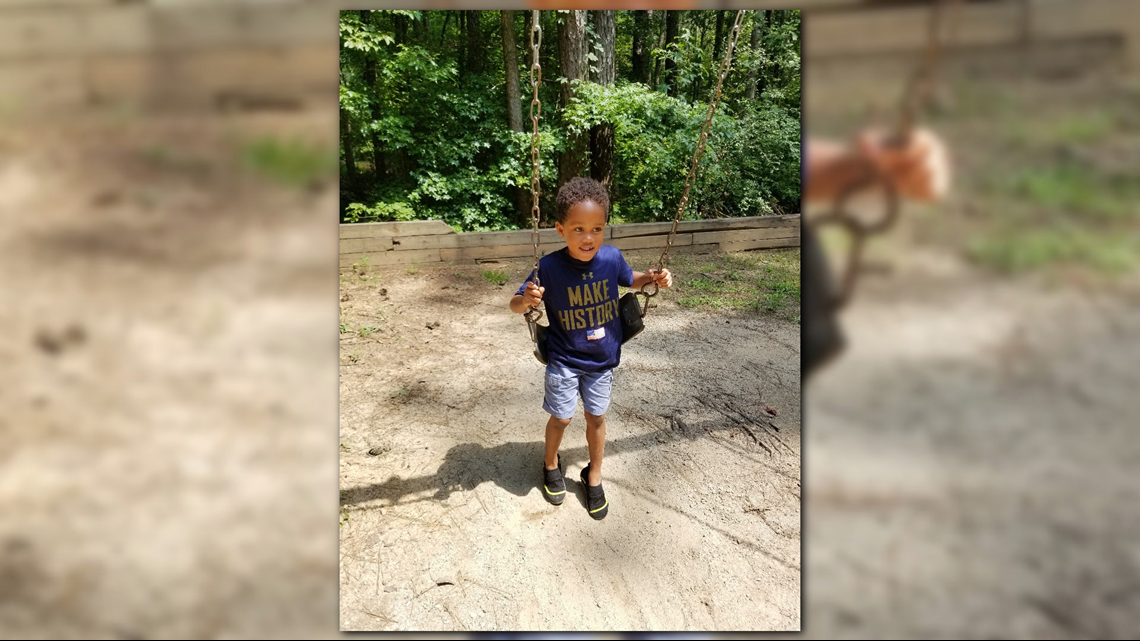 Police and fire crews from Chattahoochee Hills and surrounding jurisdictions responded to the missing child report and canvassed the area to search for the child, according to Chattahoochee Hills officials.
The boy was eventually found, Stewart said, his body submerged in the small pond.
Chattahoochee Hills City Manager Robbie Rokovitz told 11Alive News that investigators interviewed the camp director, counselors, and others that responded to learn about what happened. They also talked with family.
The 5-year-old's parents were told he was underwater in the pond for up to 20 minutes, according to their attorney.
In light of their son's death, the parents want to inform other families about the safety of day camps.
"What happened to my son shouldn't happen to anyone," the boy's mother, Ayisat Idris-Hosch, said during a Monday afternoon news conference. "No one should ever feel as broken as I feel right now."
The parents said they would not have allowed their son to swim without his life jacket, and camp officials never asked for parental consent to take their child to the waterfall.
Through their attorney, they want to know why the day camp left a 5-year-old child unattended and did not get their permission.
"This is what they did to us. I have to live, that I gave them money to kill my son for the rest of my life," the grief-stricken mother, Ayisat Idris-Hosch, said at a news conference immediately after the tragic incident.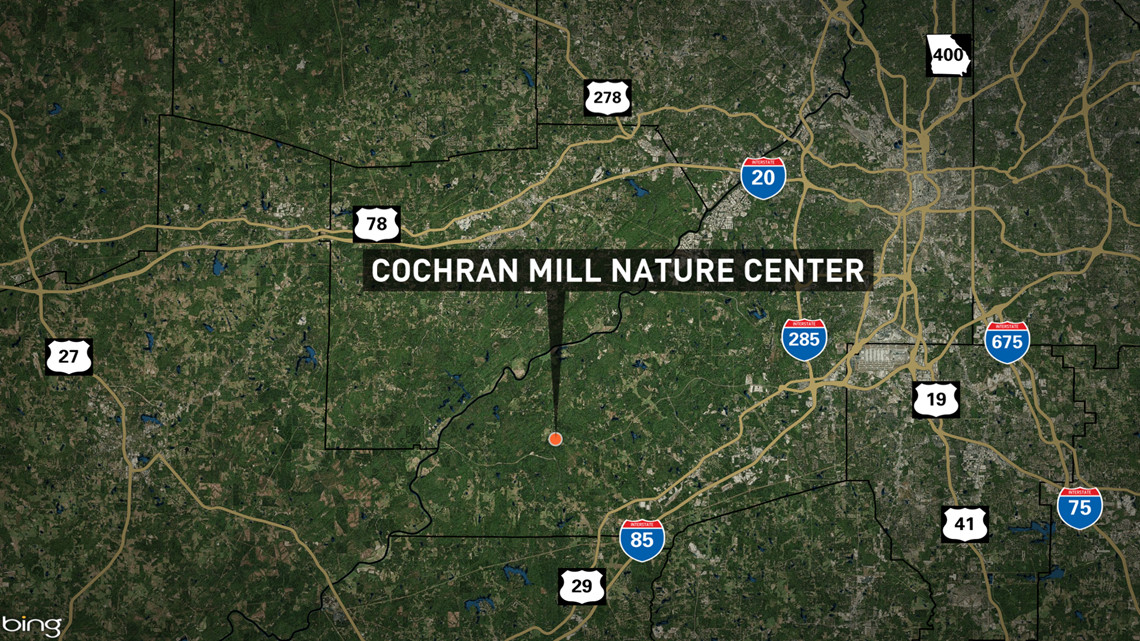 Shortly after the incident, Chattahoochee Hills police detectives met with the district attorney to discuss if any charges will be filed.
Nearly nine months later, on April 10, the district attorney presented their case to the Grand Jury, where Clark and Wansley were indicted.
During the news conference announcing the indictments, D.A. Paul Howard said one of the things Grand Jury focused on was whether the camp director and owner had prior knowledge of whether Hosch had the "propensity to walk away from their instruction." Howard said although staff was alerted to that possibility of Hosch to wander, they took no measures to improve the supervision or monitoring of the child.
"The child was able to walk away, not only to strike his head and drown, but it seems they took an unreasonable amount of time to actually even discover that the child was missing," Howard explained. "When the Grand Jury heard those facts, they decided to return the indictment."
After the indictment, Hosch's parents told 11Alive they were pleased with what they called the "first steps towards justice" for their son.
"I feel like the Grand Jury, and the community, has felt our pain and spoken with their return of the indictments," Hosch's father said. "I don't know that I'm happy, but we have fought for this and had patience with the process, and it seems like the process is moving on."
The case will now go before a Fulton County Superior Court judge.
Also under consideration was the fact that the summer camp Hosch attended was operating without a license. After the accident, the Georgia Department of Early Care and Learning (DECAL) opened an investigation into Camp Cricket.
Camp Cricket Summer Day Camp at Cochran Mill Park is an unlicensed program that was unknown to the State of Georgia until the reporting of this incident today. We are currently investigating this incident. Georgia law allows for situations where a child care service can be exempt from state licensing requirements based on the ages of children, duration of the program, hours of operation, specific activities, or where services are offered free of charge. It appears that Camp Cricket was neither licensed nor had it applied for and received exempt status from the state. Due to the pending investigation, that is all the information I have at this time.
DECAL said the program was not required to have a license -- it would have qualified for an exemption -- but, by law, the program would still have been required to tell parents it did not have a license.
The same situation is true for insurance. Camps are not required by law to have it, but they are required to inform parents. Cochran Mills Nature Center said they do have liability insurance.
In mid-August, Stewart alleged questionable ties between the city of Chattahoochee Hills and the day camp. He said the city should have known that Camp Cricket was not licensed - especially since they had operated there for more than 20 years.
"They (Camp Cricket) weren't licensed," Stewart told 11Alive News in August. "And you can't plead ignorance when you have two of the most important people in government on the board."
Stewart was speaking specifically of Chattahoochee Hills city attorney Rick Lindsey and Mayor Tom Reed. Stewart said both men were on the Cochran Mills Nature Center Board of Directors at the time of the accident, and that the board had allowed the unlicensed camp to operate on the Nature Center's premises.