KENNESAW, Ga. -- A new federal lawsuit is leveling serious allegations against a nationwide pet store.
The case is based out of Kennesaw, Georgia where a young woman claims her dog died just one week after she purchased it at the store. Now the Animal Legal Defense Fund says it wants Petland held accountable.
The class action lawsuit they filed on Wednesday alleges Petland is defrauding customers by selling them sick puppies from puppy mills – all at premium prices.
"It's impossible to do anything without him wanting to come with you," Angella Zambrano said.
Her new puppy is a lot different from the dog her mom bought her at Petland Kennesaw in 2015 – Giant.
"With Giant, he was just always asleep – and sad," she said. "And you could tell he was sick."
A new federal lawsuit alleges Angella's mom paid $3,500 for a Shih Tzu puppy who the store certified was healthy.
"She went and spent all this money on him for a happy, healthy dog and I got this very sick puppy who died," Angella said.
Angella said she only had Giant for a week before he got so sick he passed away.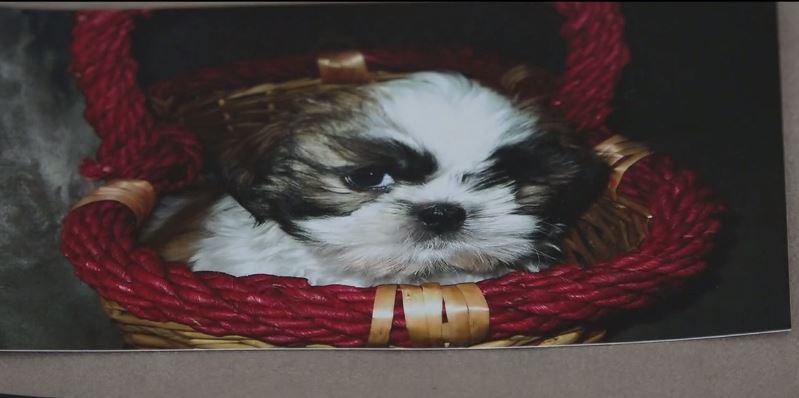 "She was in tears and I was in tears and we were just completely broken-hearted," she said.
Attorney Tamara Feliciano said she's been inundated with similar calls about Petland puppies.
"Petland is selling puppy mill puppies to unsuspecting consumers," she said. "And to add insult to injury, they are selling worthless services and certifications with those puppy mill puppies. So, I think not only is it important for the public to know, but to hold them accountable."
But in a statement to 11Alive, Petland said that's just not true.
"For the past 50 years, Petland is proud of our commitment to healthy pets, our relationships with our veterinarians and our breeders," the statement said. "We continue to raise the bar in supporting higher standards for breeders and for pet stores across the country."
RELATED: Dunwoody pet shop knowingly sold them puppy with infection.
But Angella said they should be ashamed of how they treat animals at Petland.
"Just how inhumane they are because I didn't think people could be this cold and horrible to animals," she said.
Petland said they have not had the chance to review the lawsuit, but a group in California tried to file a class action lawsuit against them years before and it was rejected by the courts. A company spokesperson said they feel confident this lawsuit will also be tossed out.
A judge will hear the case in the next few weeks and decide if the class action suit can be certified.
In March, a Dunwoody family said their Petland knowingly sold them a sick pug for $3,000. He was 8 weeks old and died just 48 hours after the family took him home.
Edward Bouie spoke to 11Alive's Kaitlyn Ross after Winston's death and said he was having trouble getting Petland to pay for his vet bills. Read the full story, here.