ROSWELL, Ga. — After 11Alive uncovered two occasions of questionable police-involved incidents, the Roswell Police Chief is promising to make changes to the department he leads.
Chief Rusty Grant announced he would be conducting a "top down" assessment of the department that would look into the "operational policies, communication on the chain of command, disciplinary policies and all aspects" of the department's operations. In addition, Grant said the department would also be bringing in an outside professional consultant, that specializes in public safety, to audit the department.
"Once both assessments are complete, we will draft a formal plan to address what is found through this process," Grant said in a video statement posted to the department's Facebook page Wednesday.
The decision comes after the department drew national attention late last week after two officers used a "coin-flip" app to decide whether they would arrest a woman during a traffic stop. The officers's actions drew the ire of both the police chief and the Roswell mayor, who called the officers' actions "inexcusable and unprofessional."
In Wednesday's announcement, Grant insisted that "this type of behavior is no indicative of the hard-working men and women of the Roswell Police Department or the policing profession."
The officers were placed on administrative leave, pending an internal investigation, one which Grant promised would be completed as quickly as possible.
But the controversial arrest wasn't the only case that caught the public's eye in less than a week.
On Wednesday, 11Alive uncovered dash camera video from nearly two years ago that showed a Roswell Police K-9 brutally attack a teen suspect who was following police orders.
In the video, the K-9 handler can be heard giving the command to stop more than 20 times.
The 17-year-old was hospitalized with severe bite wounds. He was arrested along with the others, but the charges were later dropped. Pictures taken in the hospital show the brutal injuries.
Injuries from K9 bites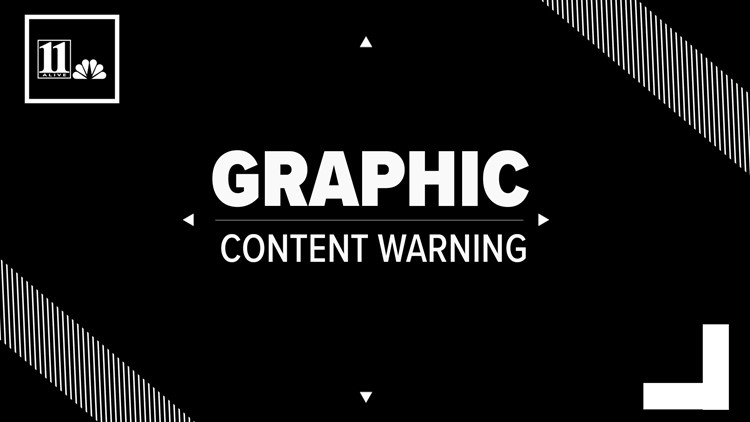 After 11Alive inquired about that incident, Grant told 11Alive he was "troubled" that the K-9 didn't release sooner than what he did. The K-9 was not taken out of service, though Grant insisted the dog, Robbie, got extra training soon after, but not because of this incident.
Regardless, Grant admitted that the department had some issues it needs to address, but the chief seemed optimistic about the outcome.
"I'm confident this two-prong approach will identify and assist solving any issues in our department," Grant concluded. "I want to assure you I take this seriously and I am committed to addressing issues in the Roswell Police Department."