The county is still investigating how the 48-inch pipe, which caused more than a million dollars in damage to just one local business alone, broke.
Steve Gu works at Dream Wireless off Buford Highway, where water plowed into the store March 7, ruining box after box of electronics and other merchandise.
"It just came all to us because it wasn't just coming down the drain," Gu said.
Photos: Damage from Buford Highway water main break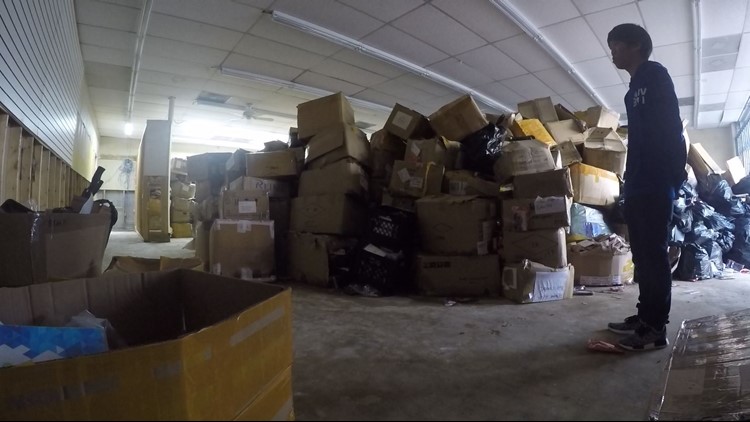 Two weeks later, there's no more gushing water where the pipe broke. While the repairs may be done, the 11Alive looked deeper and discovered an answer to an even bigger problem than than that broken pipe: How much water did DeKalb County lose in one year? The answer: More than 5 billion gallons last year.
To put that figure into perspective, that's enough water to fill 5,500 water towers, or enough to fill every water tank at the Georgia Aquarium 550 times.
11Alive discovered the astounding number from an audit performed by American Water Works Association. Even more surprising is that number jumped from an already staggering 950 million gallons from 2016.
What an audit of DeKalb County's water system uncovered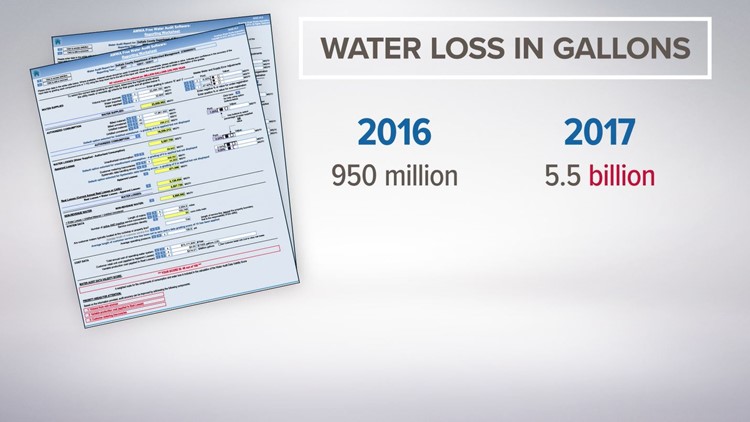 "That's a huge increase. What's the deal," Pierrotti asked.
"So, the challenge we face right now is getting more accurate metering at both the treatment plant and the Scott Candler plant in Dunwoody," Rhinehart said. "There are master meters which monitor all the water being pumped into the system."
"So, it's incorrect meters? Bad meters," Pierotti pressed.
"It's inaccurate data coming out of the plant," Rhinehart said.
That fact is something AWWA confirmed in its assessment. According to the audit, meters at the county's plant "are not tested or calibrated" and there is "no routine review" to make sure readings are accurate.
Rhinehart explained to 11Alive the problem is two-fold. The meters that measure water coming out of the plant don't work properly, he said. Additionally, he said the county needs to replace about 100,000 thousand old meters that measure how much water homeowners and businesses use.
"Is it true the county isn't sure how much water is coming out of the plant," Pierrotti asked Rhinehart.
"As accurately as we'd like," Rhinehart admitted.
"Is that acceptable," Pierotti responded.
"It's functional," Rhinehart stated. "It's acceptable for now, just not as accurate as we'd like."
As for those who live and work in DeKalb, like Gu, that's simply wrong.
"I don't think that's acceptable," he stated flatly.
The county estimates it would take about a year to replace the water meters at the plant, and a further four years to replace all of the water meters for its consumers. However, because older water meters tend to under-report, officials said DeKalb homeowners could potentially see a slight increase in their bills when they get new meters.
PHOTOS | Water main break shuts down Buford Hwy