HOSCHTON, Ga. — As the sun set over Hoschton, Georgia Wednesday night, community members held a prayer vigil – hoping it would bookend a sad chapter for the community.
The small town in north Georgia has found itself in the middle of a big controversy that has spread outside its boundaries and across the nation.
There are calls for Hoschton Mayor Theresa Kenerly and City Councilman Jim Cleveland to resign after the pair reportedly made racist comments about a black candidate up for a job as city administrator, saying the town "wasn't ready for it." The Associated Press reports Kenerly "doesn't recall saying that."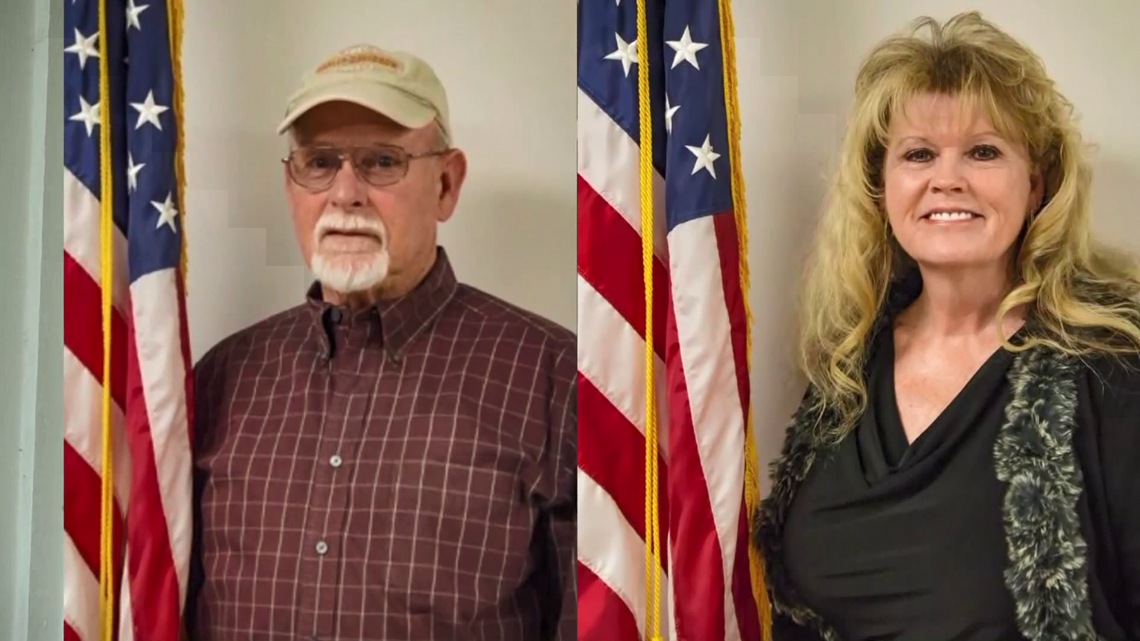 The comments stirred passion in the community, and during Wednesday's prayer vigil, community leaders said those comments do not represent their town.
They told 11Alive's Ryan Kruger they want the rest of the world to know they won't stand for the words of their elected officials.
"We've been here in Hoschton for two years. There hasn't been a single time where someone treated me differently because of the color of my skin. It's a very welcoming community," explained Shantwon Astin.

Astin said he loves living in the small town on the Gwinnett-Jackson County line. He joined many of his neighbors at that prayer vigil at the train depot in downtown, just across the street from City Hall.
"To be honest with you, if they don't resign the healing can't start," said one resident.
But others, like Larry Sweat, tried to assure the mayor doesn't have a racist heart.
"I know her. She's eaten supper at my house. She's a good woman," Sweat vouched. "She loves this city."

Kenerly reportedly told fellow council members she wouldn't hire a black candidate for a leading job because the city isn't ready for it. Cleveland, later, while trying to defend Kenerly, reportedly said he's against interracial marriage due to his Christian beliefs, according to the Associated Press citing another local news outlet.
"This all goes back to when I was a kid and I was brought up in the South — rural Georgia — and it was preached in the church," he told the AP on Wednesday, though he added that he believed his comments were being taken the wrong way.

Pastor Dave Glander of The Way Church in Braselton, Georgia called out Cleveland on that belief.
"I don't know what Bible he's reading. That's not what the bible teaches," Glander admonished. "It's not what Christians believe. There is no race with Christianity. There's the human race."
The NAACP Georgia State Conference said it is investigating the issue regarding racial discrimination and any possible civil rights violations associated with the hiring process in Hoschton.
11Alive sent requests for statement from both Kenerly and Cleveland, but neither responded. However, in a statement to the Associated Press, Cleveland said he is praying about the decision, though he said some townspeople have urged him to stay on.
"I'm getting 'don't step down, hang in there, everything's going to be okay,'" he told the news agency.
The city of about 1,500 people is only 50 miles from Atlanta. It's only a 45-minute drive from the University of Georgia's diverse student body on its main campus in Athens.
The town takes its name from the Hosch Brothers, who founded it in 1881, according to records from the Georgia Historical Society. Trains that connected the community to other parts of Georgia fueled its growth over the years.

Cleveland, a former AT&T manager who has been on the council for about a decade, said Wednesday that he's weighing the effect of a possible resignation. If there are multiple resignations among the mayor and city council, he worries the city would be unable to carry on its official business.
"I've done so much for the city," he said, adding that he's paid $300 a year and donates all of it back to the city so it can be used for Christmas bonuses for employees. He's also spent hundreds of hours over the years renovating and repairing city buildings, he said.
But in recent days, the fallout from his comments about racial issues seems to have gotten progressively worse.
"The more I talk to anybody, it seems like the worse everything gets," he said.
Material from the Associated Press contributed to this report.