COLLEGE PARK, Ga. — Guests of the Howard Johnson Hotel near Hartsfield Jackson airport said they are being asked to leave as the hotel undergoes renovations. Many of the people staying at the hotel, like Robert Tilson and Jane Olive, are otherwise experiencing homelessness.
They said said they were given just one-day notice.
"I'm sitting here thinking where are we going to go now? There's nowhere for us to go," Olive said.
Both Olive and Tilson said they have stayed at the hotel for about a year, and now they are walking away with everything they own and nowhere to go.
"We just have two bags and an extra pair of shoes. Right now we're going to try to get to a train station and see if her mother has an empty room in Toronto. Other than that, I've slept in train stations before," Tilson said.
Guests claimed they received a letter from management Monday afternoon. The letter reads that due to renovations taking place, the hotel will be closed starting June 6.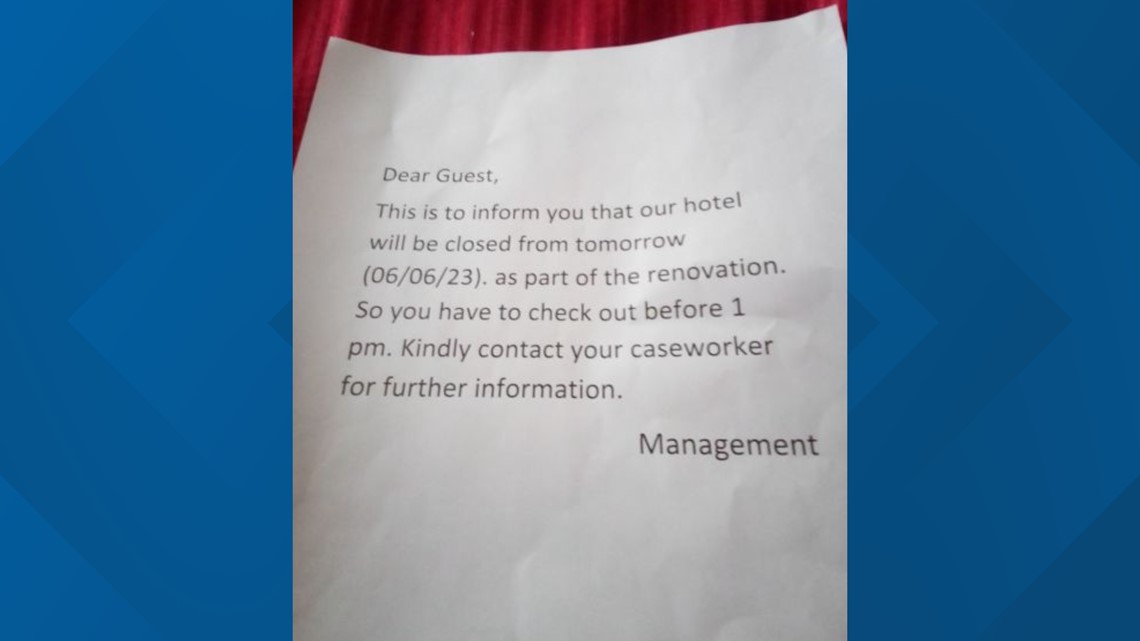 One of the guests, who wanted to remain anonymous, said he's been staying there for over a month.
"I don't understand why they would not give people a lot of notice," he said. "There are a lot of homeless people in here, an elderly couple that's on the fourth floor, they are so confused. They're paying for the hotel themselves. A lot of people in here are actually getting assistance, hotel vouchers from various agencies."
That guest said he is relying on vouchers, and the agency that helped him pay for his stay is helping him find a place to relocate.
But others, like Tilson and Olive who are paying out of pocket with Tilson's VA benefits, said they haven't been so lucky.
"They didn't offer to help us transition to any place," Tilson said. "It's just, 'You have to leave now.'"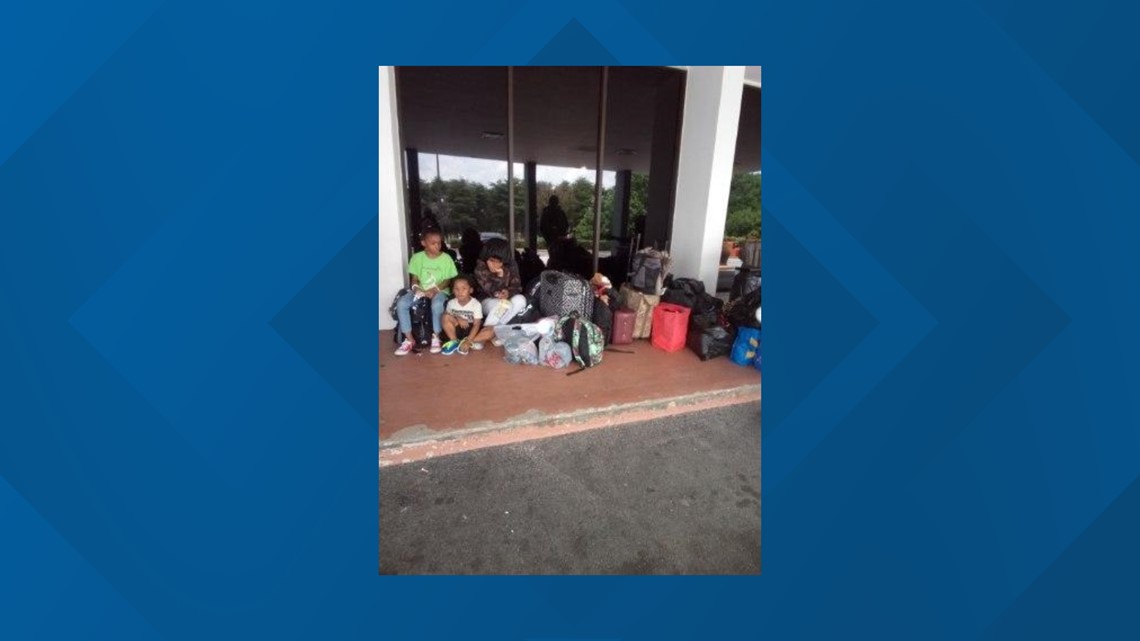 They said this hotel, off of Phoenix Boulevard, was a cheaper option thanks to Tilson's VA benefits.
Wyndham Hotels and Resorts, which owns most Howard Johnson hotels said that this location is independently owned and operated 11Alive reached out to the owner of that franchise and have not heard back.
"I just think it's a travesty that things will play out like this especially for people already going through some very tough times," a guest added. "I'm not pointing a finger or blaming anyone - not hotel management or anyone else - but I think there's a better way to do things when you're in the business of trying to help people."