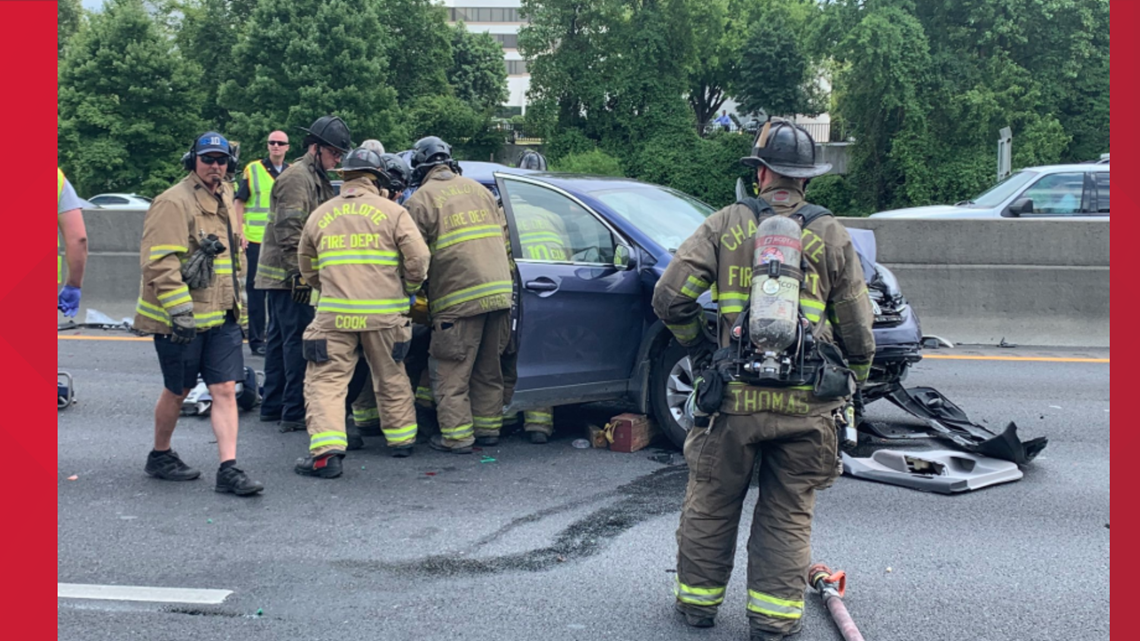 Interstate 77 southbound was partially closed at Tyvola Road following a serious crash.
Shortly before 2 p.m., a vehicle collided in the left lanes near the on-ramp from Tyvola road. All southbound lanes were closed immediately following the crash while emergency crews assisted those involved.
There were multiple crashes, officials said. The first involved a box truck and a car, which caused a small chain reaction involving three to four other cars.
A woman inside the car the truck hit is in serious condition. Another woman involved in the crases is in serious condition as well. Other reported injuries were minor, officials said.
Because of the severity of those injuries, they treated the scene of the accident as if it were a fatal collision, which is why it took 4.5 hours to reopen I-77.
A photo tweeted by the Charlotte Fire Department showed firefighters assisting someone trapped inside a vehicle.
For the beginning of the evening rush hour, drivers were slowly passing the scene on the right shoulder. Back-ups are expected as drivers file passed the crash in a single file.
Northbound traffic remained open during the investigation.
Drivers could use South Blvd, Tryon Street, or Nations Ford Road as alternate routes.