ATLANTA – One young camper's death has sparked multiple investigations and a new state campaign aiming to educate parents and camps about licensing requirements.
Benjamin 'Kamau' Hosch III's family is heartbroken and seeking answers after he drowned during a field trip at his summer camp at Cochran Mill Nature Center last Friday.
One of those questions is being answered: Is a summer camp required to have a license to operate?
No. But they are required to notify parents and file for an exemption. Something that the nature center did not do.
PHOTOS | Parents of 5-year-old who drowned speak out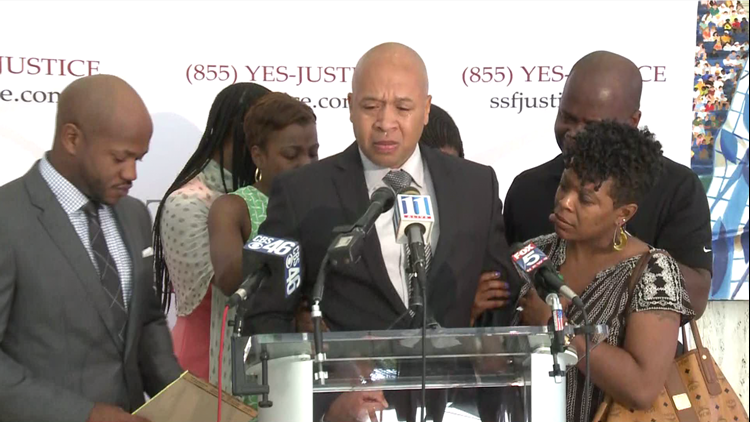 The camp has closed its gates after being open for 23 years—but that was without a license to hold camp.
Kids have been coming to the camp since 1994, and neither the camp or state say they have any record of the Cochran Mill Nature Center holding a license.
The nature center responded to the state's cease and desist order with a lock and chain on the front gate. The Department of Early Care and Learning (DECAL) said this program would have qualified for an exemption, but by law, would still have been required to tell parents it did not have a license.
The same is true for insurance. Camps are not required to have it, but must let parents know.
The nature center said that they do have liability insurance.
The attorney representing Benjamin Hosch's family says in the past 24 hours he's talked with other parents who had concerns about supervision at the nature center.
But DECAL spokesman, Reg Griffin, said no one ever called them and even with a license - state requirements probably would not have prevented this tragedy.
"I talked with one of the board members at the Center, who seemed unaware until now, that they needed to request a license waiver. I asked DECAL how that's possible; why the state in two decades, had not learned about this program. DECAL says it doesn't go looking for unlicensed summer camps, but is discussing a campaign next spring to educate camp organizers, as well as parents on requirements."
This would be the second DECAL campaign to come out of a tragedy.
In 2014, the Look Again campaign was launched after the death of a 2-year-old girl, left in a hot daycare van. It's a campaign that has been used every year since, to reach schools, daycare centers and parents.