DECATUR, Ga. – Nearly 15 months after 10-year-old Kentae Williams was drowned in his bathtub, the trial of his adoptive father, Leon Williams, continued on Friday.
On July 10, witnesses took the stand including Yolanda Ingram, a former friend of 43-year-old Williams.
"It was wrong. It was a child. He didn't have a fight," Ingram told 11Alive after her testimony. "I hope it's justice for Kentae."
Ingram said taking the stand was the least she could do.
RELATED | Warrants uncover disturbing details about drowned adopted son
"I hear him say 'you're going to die today' and I did nothing about it. I didn't even save this child," she said.
Cell phone video captured on April 28, showed Williams leaving Ingram's house with Kentae after the alleged comment.
Hours later, police said Williams beat the child with a belt and forced him into the bathtub where hot water was poured over his feet, causing second-degree burns. Williams then allegedly held his head underwater in a bathtub for misbehaving.
After losing consciousness, emergency crews were called and Kentae was rushed to the hospital where he died.
Wednesday morning, testimony resumed, with audio recordings of interviews between Williams and detectives. During early portions of those interviews, Williams walked investigators through a timeline, pointing out that Kentae had been misbehaving at school, most notably, cursing at his teacher and kicking his principal.
Williams said that Kentae had drawn his own bath on the night of the incident. He also said that Kentae had a history of self harm.
That evening, after the two had finished talking with each other, Willams said, he got up to take his own bath. When he returned, he said, he found Kentae on his side in the water. Kentae's feet had injuries to the skin.
Williams said he did not know if the water was too hot.
At that point, detectives told Williams his statements did not add up.
A short time later, Williams called for detectives to return so he could talk with them again. This time, he changed his story entirely, noting there had been an accident.
"I don't want to go to jail," he told officers.
ALSO | Father charged in 10-year-old son's bathtub drowning death
In July 2017, a DeKalb County grand jury indicted Williams on seven counts including malice murder, felony murder, three counts of cruelty to children in the first degree, aggravated assault/family violence and aggravated battery/family violence.
The DeKalb Prosecutor's Office told 11Alive the State is not seeking the death penalty in the case. They filed a notice with the Court seeking life without parole.
This was a case, Division of Family and Children Services' deputy division director, Virginia Pryor, said in 2017 should have never ended this way.
WXIA
Following the death of Kentae, five DFCS employees were reprimanded and three were fired in May 2017.
VIDEO | The last moments anyone saw Kentae alive
"This child was adopted and in child welfare that's what we hope to have happened," Pryor told 11Alive in 2017. "What should have been the happiest moment of this child's life, a father decided that he was going to take that decision away from his child."
A social services supervisor, who was with the agency for seven years, was terminated for not following recommendations and "prematurely closed the case," without following policy by completing an assessment. A second supervisor, who had been with DFCS since 2012, was also terminated.
MORE | 3 DFCS employees fired after 10-year-old's drowning
One case manager who was with the agency since 2014, was terminated for completing "minimal work on the case." Another case manager, only with the agency for a year and a half, was reprimanded for "not taking aggressive action after observing the home visit."
A third social services supervisor was disciplined and demoted after Kentae's death and has been with the agency since 2010.
The DeKalb County Police said in 2017 they would not charge any DFCS employees, current or past, in connection to his death, Campbell said.
State representative Erica Thomas was part of a legislative group that demanded change to protect kids in DFCS care after Kentae's death.
A year later Thomas told 11Alive she couldn't push anything 'legislative wise.'
"It is a sense of disappointment," Thomas said.
But state legislature did make at least one change allowing DFCS to access sealed records to help better investigate abuse allegations. DFCS said it's also adopted a new model for reviewing cases and now requires all staff to be certified or trained on it.
"Legislation is not always the key. But advocacy is. that's why we're here," Thomas said. "Being an advocate and being there for other foster families is really the key to helping it to make sure that things like this don't happen."
PHOTOS | Kentae Williams, 10-year-old who was drowned
PHOTOS | Kentae Williams, 10-year-old who was drowned by adoptive father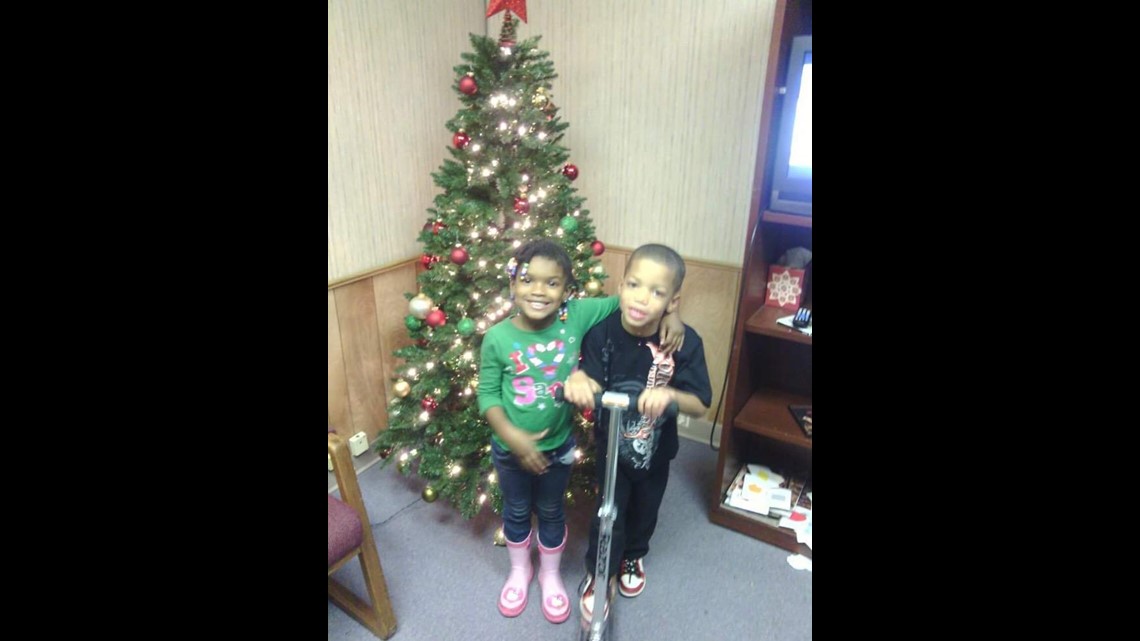 RELATED LINKS |