It's a scheme to coax young girls into sharing illicit photos and then spread them across the internet.
Now, federal investigators have charged Benjamin Jenkins of Mableton, Georgia with doing just that.
In a Federal indictment, the 23-year-old is accused of collecting lewd images of underage girls, then sharing those pictures on Facebook, Twitter, Craigslist and other websites. Investigators claim they have evidence showing Jenkins is responsible for trying to do that more than 100 times over for the past two years.
This case is just one of the many ways sextortion is happening right here in Georgia. With just a few clicks, users uncover a catalog of illicit photos organized by state, county, school and sex act.
Another one of those sites is AnonIB.com, short for Anonymous Image Board, and serves as one of those meeting places where men hunted nude photos and swapped them like trading cards.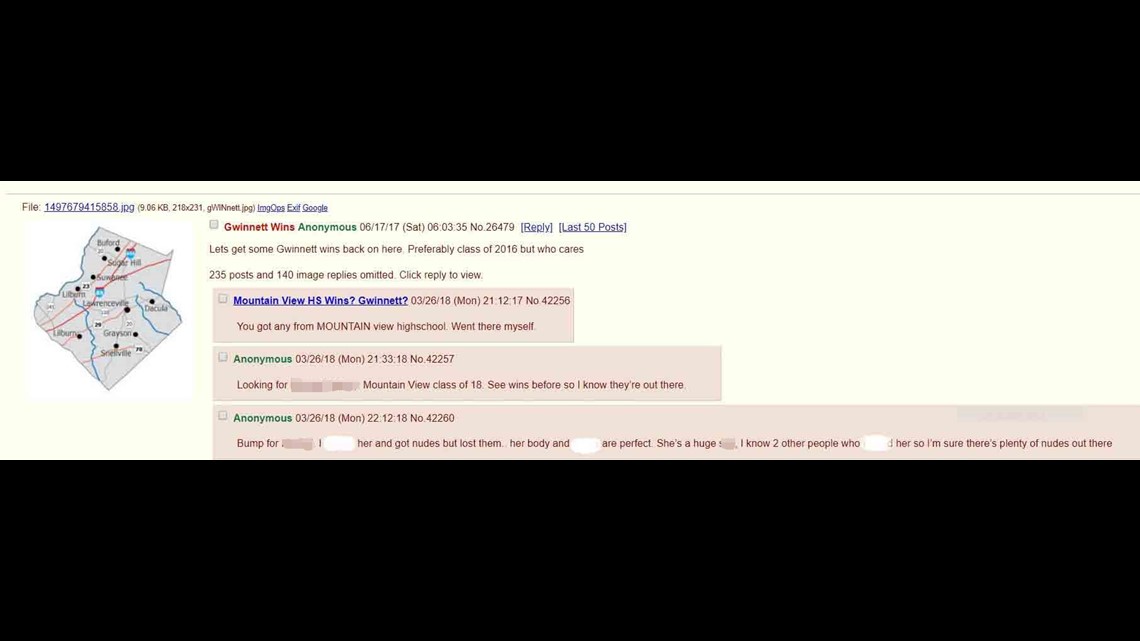 For the users, it is about the hunt. Some say they search for classmates, hacking into phones and cloud servers. Others target individuals, stealing their social media profile pictures as a way to request nude photos.
At the peak of ANON-IB's popularity, several states and dozens of countries were represented. A search of Georgia alone revealed thousands of photo requests. The most posted areas included Valdosta, Cobb, Gwinnett and Forsyth Counties.
IT consultant Dan Snider began researching ANON-IB after his friend was hacked and her pictures were posted online. ANON-IB's servers were seized in April, but he says the pictures often return even after they've been removed.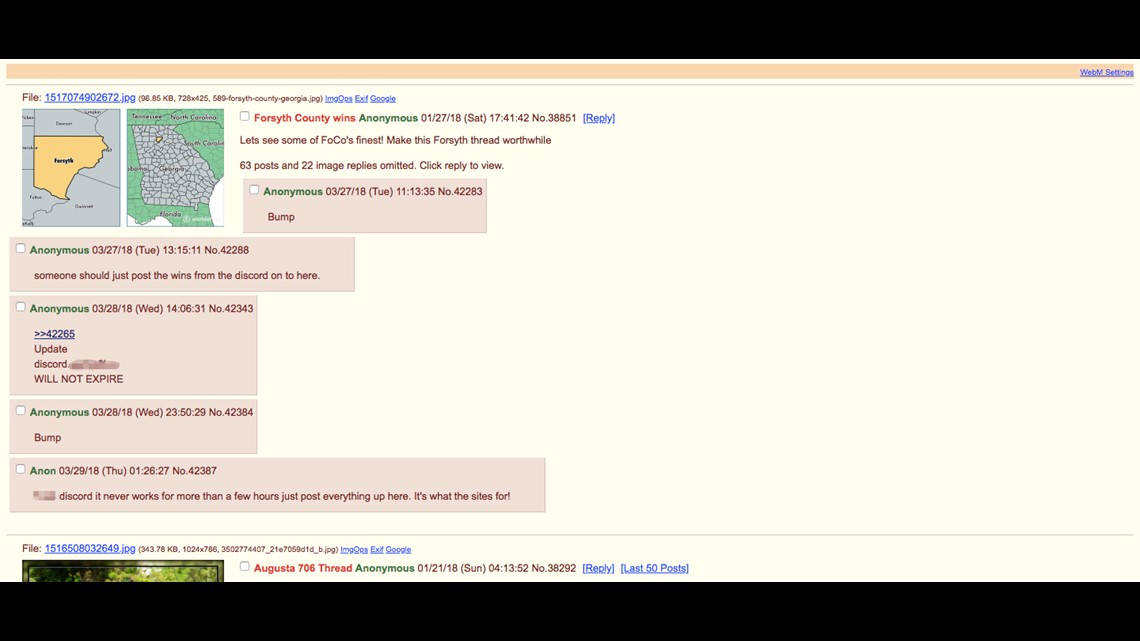 "There is no guarantee that someone has not saved the picture and someone else may ask for it," Snider explained. "A week from now and users will post that again for them called reposting,"
The FBI says a lot of the websites will remove images of minors. If you're over 18 and discover a photo has been published without your consent, the options are limited.
"The reaction they may get from a request from a 16-year-old is going to be different than what they would get from a 12-year-old. And what they get from a 25-year-old, you're probably not going to have much luck (when contacting the websites)," explained FBI Special Agent Keith Kabrhel.
When it comes to protecting yourself online, Snider reminds people that the only guaranteed way to avoid a photo being shared is to never take one. But if photos already exist, she suggests doing a quick privacy check of your phone, computer, iCloud and other devices. Complicated passwords and difficult security questions help stop hackers from getting into your information.
The BADASS Army is a support group for victims that takes a creative approach to reclaiming photos and helping stop sites like ANON-IB from spreading stolen images.
Revenge porn site blocked by photos of Shrek
"You can watermark your pictures with the name or user name of the person you're sending it to. You can also not involve your face or not let your face in the shot or identifying marks," says BADASS Founder Katelyn Bowden.
The law is also on your side when it comes to who owns the rights to an image. The Digital Millennium Copyright Act gives the photographer of a picture ownership of the image. That can be especially helpful if the picture is selfie. If you can prove you snapped it, you own the copyright. For more resources and information visit the BADASSArmy.org.