A Coweta County state court judge reduced a man's jail sentenced following questions from the 11Alive Investigators. The judge originally sentenced 37-year-old Robert Stovall to 12 months behind bars for possession of less than an ounce of weed.
11Alive Investigator Andy Pierrotti uncovered the questionable circumstances which led to his arrest and the consequences of Georgia's patchwork of marijuana laws.
When a Newnan police officer asked Robert Stovall if he had marijuana on him following a traffic stop, Stovall immediately confessed.
"I do have a small personal amount that I smoke recreationally," Stovall in the body camera video said.
Officer Alec Taylor even acknowledged Stovall's cooperation.
"It's a tiny little bit, like a few nuggets," Taylor said to another officer. "He was as nice as can be out it."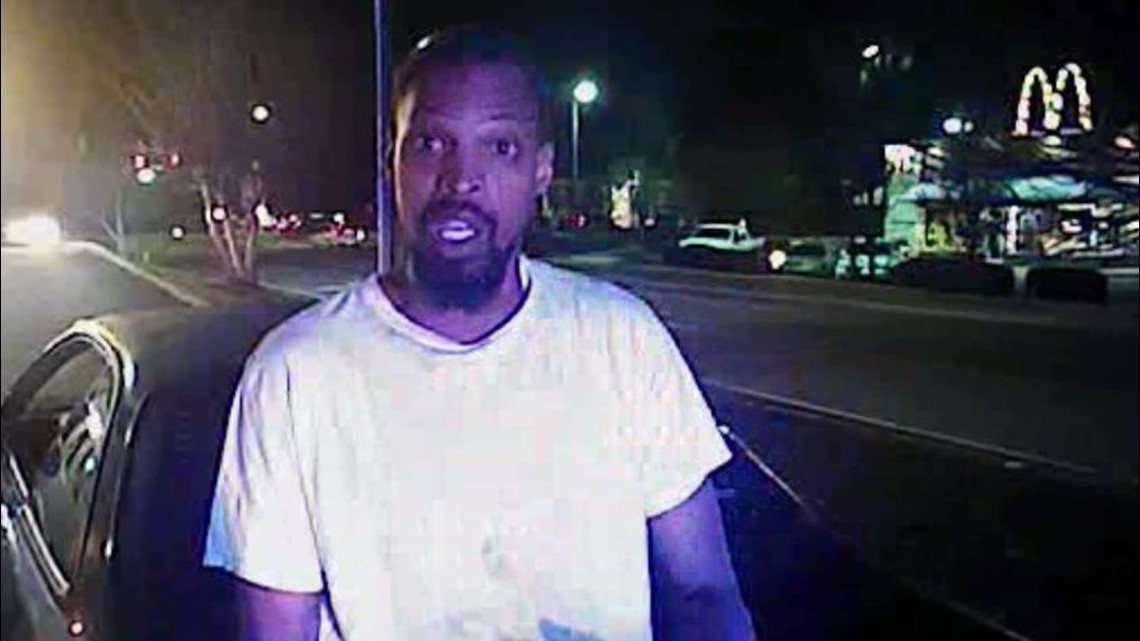 According to the February 8, 2017 video, Taylor pulled Stovall over for a broken tag light. The incident report showed Taylor found 1.5 grams worth of weed in Stovalls' car, a misdemeanor crime in Georgia.
The Coweta County Solicitor's office recommended a $1,300 fine, a year probation, and community service. During court, Stovall's attorney Brad Moody told Coweta County Judge Seay VanPatten-Poulakos that Stovall could not afford the fine, and accepting the solicitor's plea deal, would have set his client up for failure.
Stovall is homeless, jobless, and his vehicle was on its last leg. Officer Taylor mentioned problems with Stovall's car in the incident report.
"I also assisted Stovall in jumping his vehicle off," Taylor wrote in the report.
Moody explained all of this to the Coweta County Solicitor's office, reiterating that Stovall likely could not make his probation appointments because of his unreliable transportation.
"So, putting him on probation is just asking to revoke him," Moody said.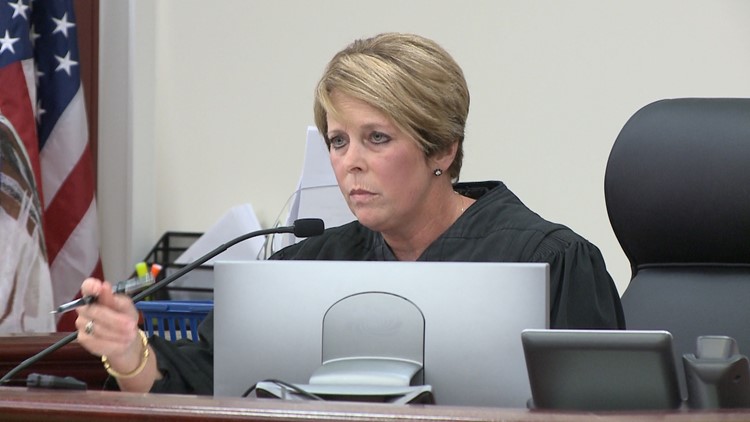 Moody asked Judge Poulakos for jail time instead.
At that point, Stovall was incarcerated for 21 days. The judge agreed, but shocked Moody and Stovall with the sentence - 12 months in jail, the maximum the law allows - for possession of less than an ounce of weed, about the weight of a few Cheerios.
"So, we're talking about a few Cheerios of marijuana and they're wanting to put this guy in jail, lock him in a steel cage for 12 months because he possessed that grows naturally. That's why they call it weed. You don't have to do anything to it. It just grows," Moody said. "The only reason Mr. Stovall was sentenced to 12 months in jail is because he's poor."
While Coweta County, and most of rural Georgia, can still sentence defendants of misdemeanor marijuana possession of up to a year in jail, a growing number of Georgia cities have decriminalized the crime. About half a dozen cities in Georgia have essentially made it a civil penalty.
In Atlanta, the fine is $75.
PHOTOS | Man sentenced to 12 months in jail for a 'few Cheerios of marijuana'
"But, here we are 45 minutes outside the city in Coweta County and what he would have just paid a fine Atlanta for, he now gets 12 months in the county jail," Moody said.
Judge Poulakos declined an on-camera interview with 11Alive, but over the phone, said she stands by her sentence, citing Stovall's three prior marijuana possession arrests.Two of the three prior marijuana possession arrests happened more than 10 years ago. Stovall also has no history of violent offenses.
A few days after 11Alive reached out to Judge Poulakos, she scheduled a conference call in her office with Moody, Solicitor General Sandy Wisenbaker and herself.
According to a court reporter present for the meeting, Judge Poulakos said she was "contacted by a reporter and Ms. Wisenbaker's office has received an open records request." She then suggested multiple times to Moody that he may want to consider filing a motion for reconsideration, as other attorneys have done," rather than posting stuff on social media."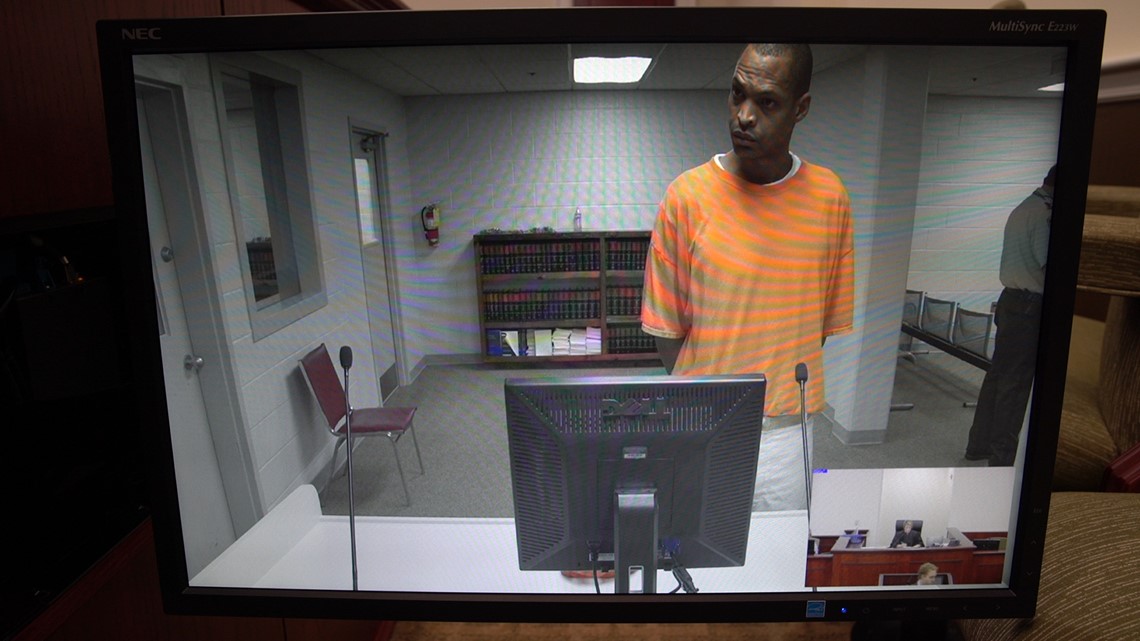 A month later, Stovall got a new hearing and Judge Poulakos changed the jail sentence.
"I will amend the sentence as follows: 12 months in jail, 57 days' time-served. I'll suspend the rest of the jail time upon the condition that you complete a drug evaluation," said Poulakos on July 5, 2018.
In other words, the judge changed Stovall's original 12-month sentence to 57 days' time-served in jail.
When Stovall got out of jail later that day, he said he didn't know about the motion for reconsideration until the day before the hearing.
"I'm feeling very thankful. Thankful to Mr. Moody and everyone else following this case," Stovall told 11Alive.
Stovall knows he broke the law and expected repercussions, but he believes the judge abused her authority.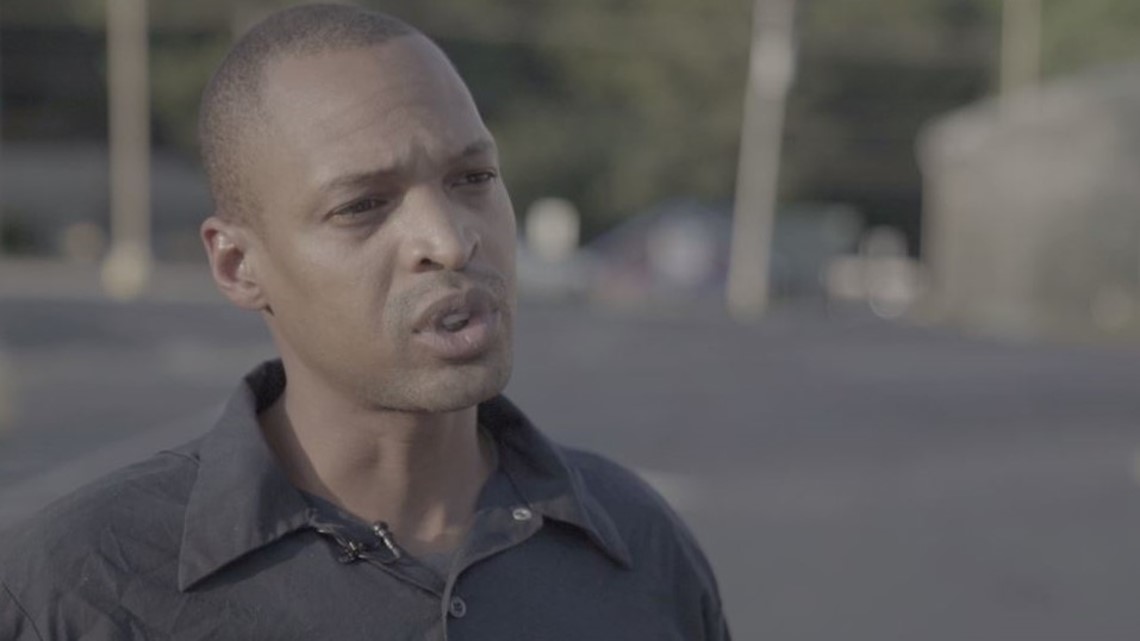 "She did it because she was able to do it. I don't feel that she thought there would be any consequences to it."
He also credits 11Alive's inquiries for his early release.
"[I'd] still be in there, definitely, no doubt, I'd still be in there," Stovall said.
Two days before his release, Stovall said the impound facility holding his car auctioned it off.
Stovall's biggest frustration isn't with the judge, but the traffic stop which led to his arrest. According to the video, the officer pulled Stovall over for a broken tag light. Stovall believes the video shows otherwise.
"On the film, you can see my tag lights operating. I felt like I can see my tag lights operating. My tag lights were not out," Stovall said.
According to the video, there appeared to be two points which show Stovall's tag light illuminating his car's license plate. The officer and the solicitor's office disagree.
Officer Taylor issued a warning for the broken tag light and wrote Stovall a ticket for the marijuana. Stovall believes he was racially profiled.
"There was nothing about myself that should have drawn the attention of any law enforcement, but it did," Stovall said.