Jimmy Atchison's family said they're adding the FBI to their $20 million claim against the city.
His family said they won't stop until they get justice for him. They claim, he was unarmed hiding in the closet on January 22 when he was shot once in the face, killing him.
He was shot during a federal raid. The FBI said agents were serving a warrant to an armed robbery suspect at an apartment complex in Atlanta's Adamsville neighborhood off of Martin Luther King Jr. Drive on Middleton Road
Monday, the attorney representing his family told reporters that the Atlanta Police officer who shot him, Sung Kim, had been terminated. But the Atlanta Police Department says that's not true. They said they're still investigating the FBI's report about what happened, and that no decisions have been made about his employment.
The Fulton County District Attorney, Paul Howard, is also reviewing that report, and deciding whether or not criminal charges will be filed.
Atchison's dad, Jimmy Hill, said none of it will bring his son back.
"I'm crying now. You might not see the tears coming out of my face, but they're pouring out of my heart,"he said. "We miss Jimmy. He was a great value to our family, and we miss him."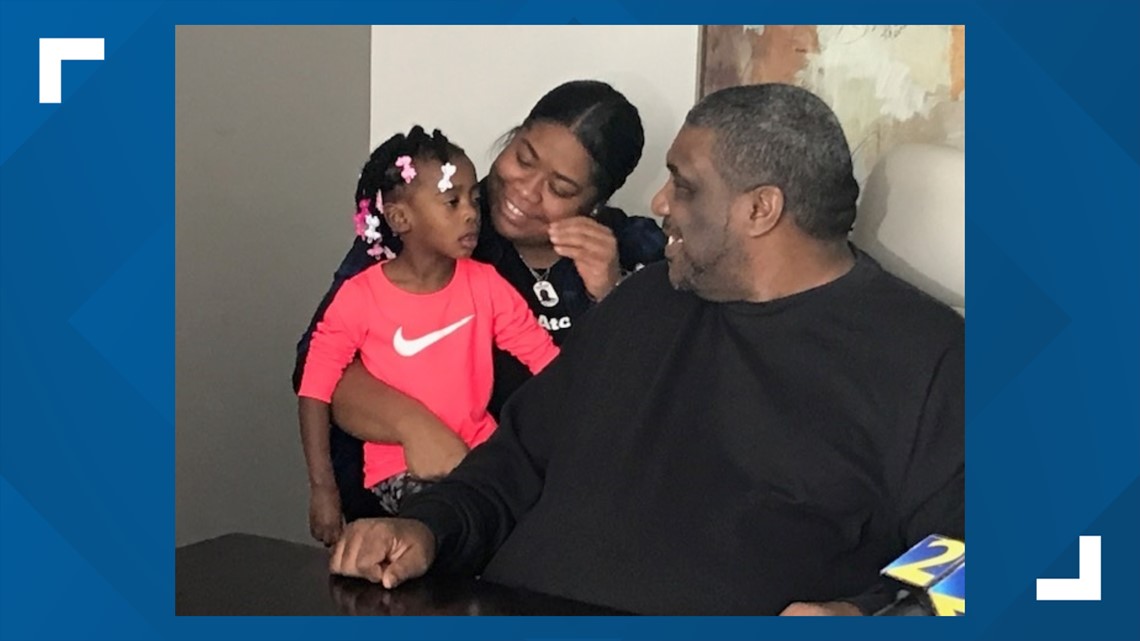 Jimmy's 3-year-old daughter was also present at Monday's news conference.
The family said they met with the GBI to hear the results of their investigation..
They said they were told Jimmy was given two conflicting commands by officers in the room - to come out with your hands up and not to move. They said he was following the command to exit when he was shot.
Officer-involved shooting in southwest Atlanta