AUSTELL, Ga. -- Six Flags Over Georgia is holding the first of two casting calls on Saturday, July 14 at 10 a.m., to hire 300 employees for its annual Fright Fest, presented by Snickers Halloween and Halloween and Holiday in the Park winter events.
The park is hiring singers, dancers, scare actors, zombies, monsters and more.
The Saturday, July 14 casting call event is for Singers and Dancers and will be held at the Jennie T. Anderson Theater at 548 South Marietta Parkway, SE, Marietta, GA 30060.
The second casting call event is an open interview for techs, makeup artists and stage managers and will be held on Saturday, July 28 from 10 a.m. to 12 p.m. That will be followed by scare actor auditions from 2 p.m. to 5 p.m., and will be held at 7110 Oak Ridge Parkway, Suite 120, Austell, GA 30168.
PHOTOS | Six Flags Over Georgia Fright Fest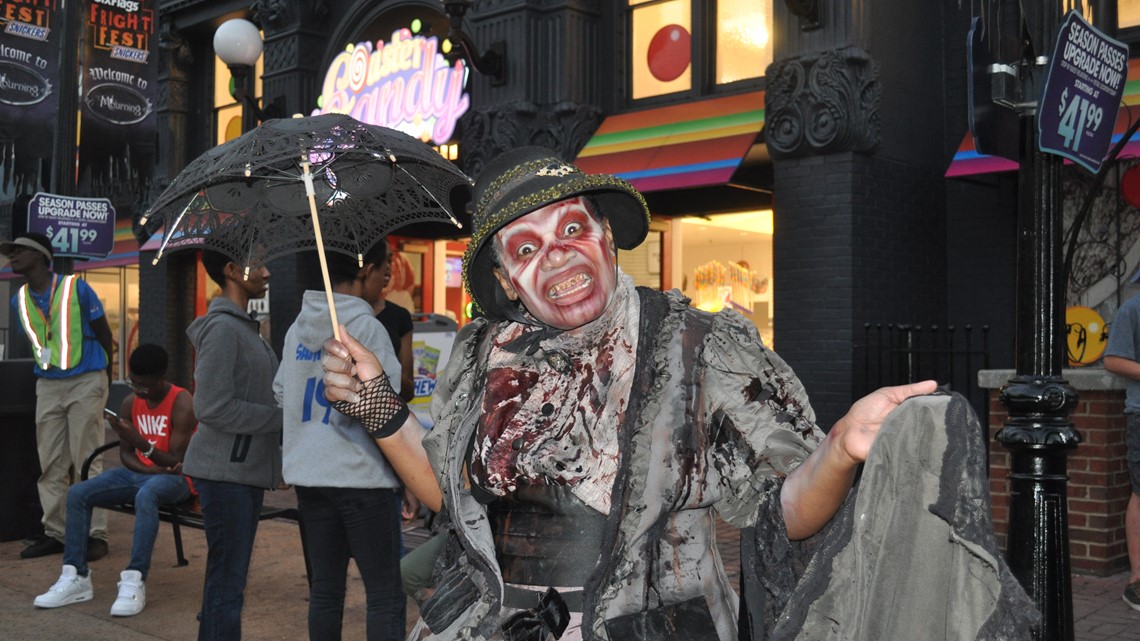 Fright Fest begins September 22 and runs through October 28 on selected nights. This year, Fright Fest will include seven new attractions, including two blood-curdling scare zones, four terrifying haunted mazes and one frightening good show.
In all, Fright Fest will haunt those who dare to enter with 16 eerie attractions and hundreds of monsters lurking throughout the park.
Holiday in the Park will return to Six Flags Over Georgia beginning November 17.
All applicants must first apply online at www.sixflagsjob.com and be at least 16 years of age or older.
For Fright Fest, all employees must be able to work the final two weekends of September and all weekends in October, plus Friday evenings. Headshot and resume are appreciated, but not required.