JOHNS CREEK, Ga. — One person is recovering after being injured at a hospital construction site in Johns Creek on Sunday, fire officials say.
Johns Creek firefighters were called to Emory Johns Creek Hospital to reports of the injury, which happened on the upper story that was still under construction.
The fire department didn't release further information about the nature of the injury or its severity but did share several photos of the operation which they said: "put their skills and training to work."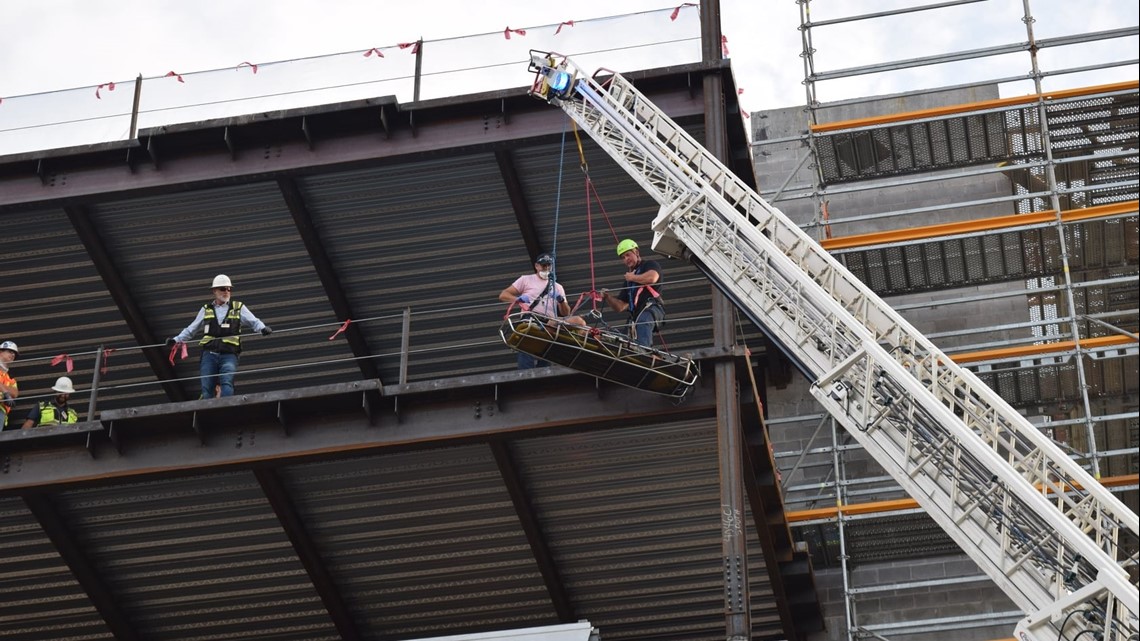 The $30 million project will add 108,500 square feet to the plaza according to Emory. The project broke ground earlier in the year.