JOHNS CREEK, GA -- The woman who was killed in a Saturday morning officer-involved shooting in Johns Creek has been identified.
Shukri Ali Said, 36, was killed by police, according to the Georgia Bureau of Investigation, when she refused to relinquish a knife she was allegedly brandishing, even after being Tased.
Johns Creek dispatchers said they received reports of a "demented person" with a knife shortly after 7 a.m. Capt. Chirs Byers said the report came from a home in the 300 block of Winherst Lane.
While en route to that address, officers encountered Said a short distance away, near the intersection of Abbot's Bridge and Sweet Creek roads.
Byers said Said had a knife when officers encountered her. Byers said an altercation occurred at that point, which resulted in officers firing at the woman, wounding her.
During that altercation, several attempts were used to de-escalate the encounter, including a Taser and a foam exact impact round, in order to get Said to drop the knife, to no avail.
GALLERY | Police investigates officer-involved shooting
PHOTOS | Officer-involved shooting in Johns Creek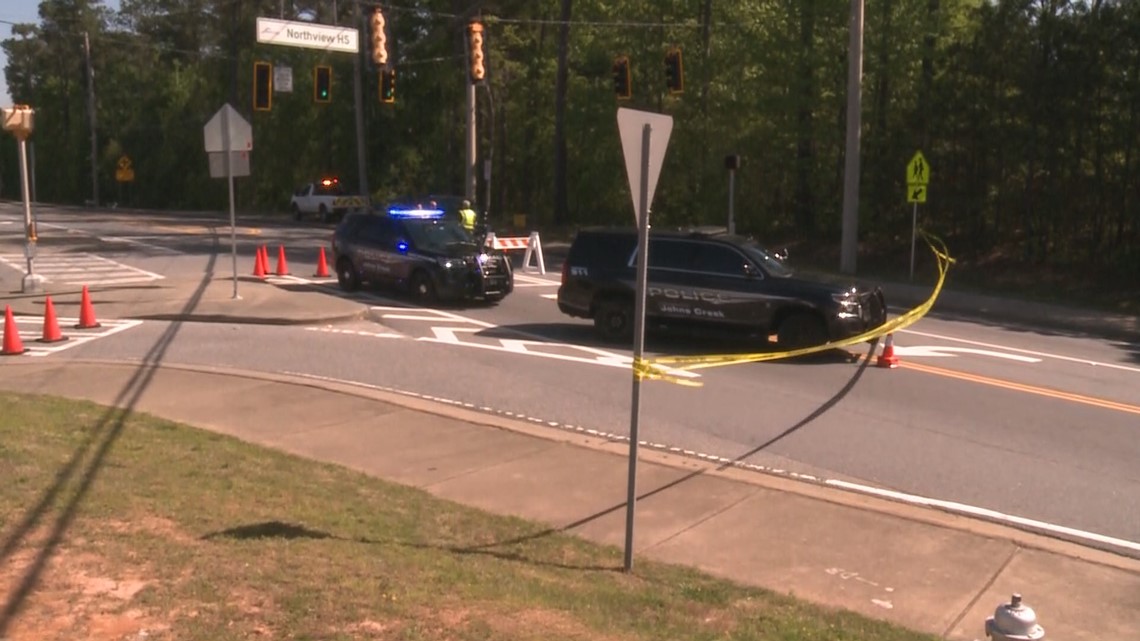 Said was transported by ambulance to Emory Johns Creek Hospital, where she pronounced dead.
No other injuries were reported.
The Georgia Bureau of Investigation was notified by Johns Creek Police and has taken the lead in the investigation. The officers involved in the incident are on administrative leave, pending the conclusion of the investigation.