DEKALB COUNTY, Ga. — The judge who was set to preside over the murder trial of a former DeKalb County police officer charged with murder in the death of an Air Force veteran has recused himself, according to a statement from DeKalb County's district attorney.
DeKalb County District Attorney Sherry Boston said that her office received a notice Monday afternoon that Judge J.P. Boulee had removed himself from the Robert Olsen trial. Boston said no reason was given for the recusal.
"We plan to file a motion seeking a hearing detailing the specific reasoning for this recusal and clarification as to whether such recusal extends to ALL cases assigned to this Judge," Boston said in a statement.
Olsen, a former DeKalb County Police Officer, is accused of fatally shooting Anthony Hill in March 2015. Olsen was responding to an apartment complex on a suspicious person call when he said he encountered Hill, who was naked and unarmed. Olsen said Hill "attacked" him, and, fearing for his life, he shot and killed Hill.
RELATED: Ex-officer accused Anthony Hill's murder testifies: 'No doubt' I was being attacked
Nearly a year after the incident, Olsen was indicted on six charges: two counts of felony murder, one count of aggravated assault, one count of making a false statement and two counts of violation of oath by a public officer.
Hill's family said he was dealing with post-traumatic stress disorder.
The trial was set to begin on Feb. 25. Boston said she'd seek to keep that trial date once a new judge is assigned the case.
PHOTOS | Anthony Hill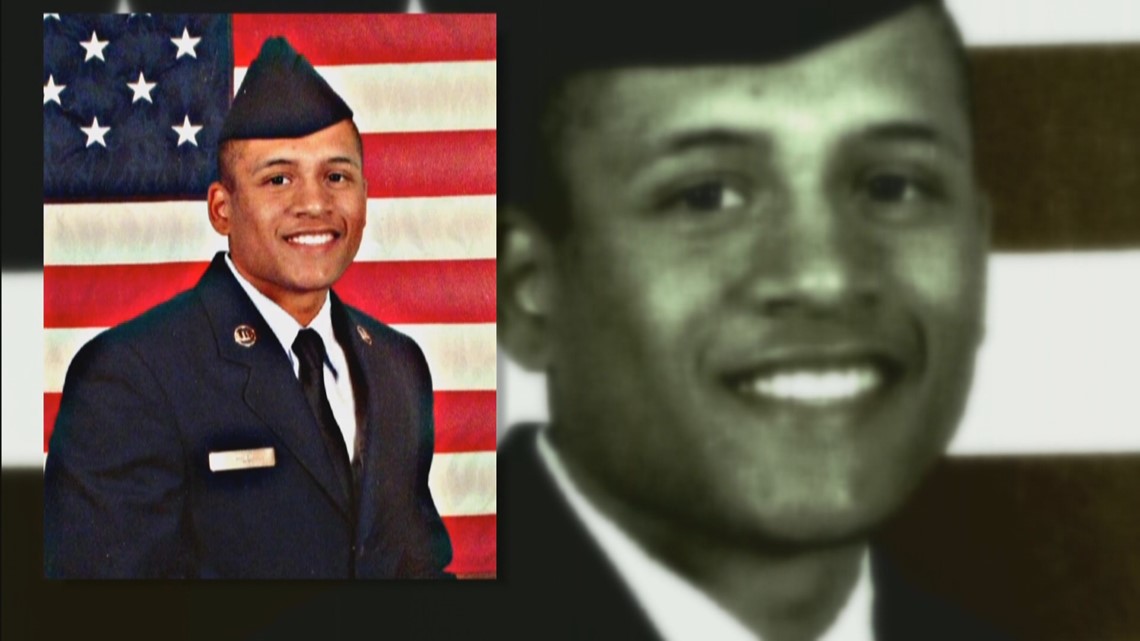 In a statement from the attorney for Hill's family, Christopher Chestnut described the recusal as a "bump in the road."
"We are confident that a new judge will be found in a timely fashion and the trial will take place as schedule," he said. "This family has waited nearly four years for Anthony's killer to be brought to justice. We are thankful for the many people who have supported the family during their painful journey. Not a day goes by that they don't think about Anthony and the joy he brought to so many people's lives."
Hill's girlfriend Bridget, expressed frustration at the thought that the trial date may be moved, tweeting, "I'm tired. This is mentally (expletive) up to make someone's family and loved ones wait 4 years for some glimmer of hope."
WXIA
According to a tweet from her, if the trial does start on time, the trial would coincide with the four-year mark of Hill's death - March 9.
Background on the case:
RELATED: Immunity hearing for officer who killed unarmed veteran ends
RELATED: Decatur rally held for unarmed veteran who was killed by police
RELATED: Former cop pleads not guilty of murder charges in Anthony Hill shooting
RELATED: Grand Jury indicts Officer Robert Olsen for murder of Anthony Hill