KENNESAW, Ga. — Police are asking for help in gathering more clues in the case of a man who they believe attacked a child in the restroom of a busy Cobb County shopping center.
According to the Cobb County Police Department, an 11-year-old girl was at the Town Center Mall food court with her family around 6:30 p.m. Tuesday when she asked to go to the bathroom.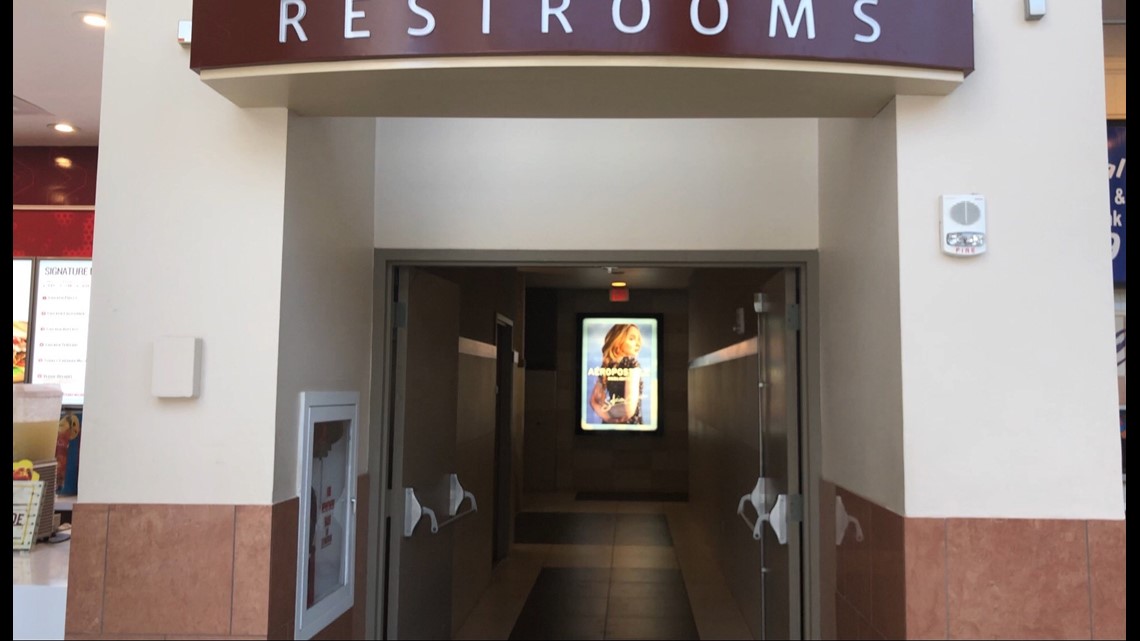 Police said the girl's father walked her to the bathroom and was waiting outside the facility's while she went in.
The girl told police she did not see anyone in the bathroom when she entered, but when she came out of the stall, the door to a stall in front of her opened. She told police a black man, later identified as Danzell Mitchell, 26, came out of it, grabbed her and put a knife to her throat.
Police said the child screamed and was able to get away and ran to her father.
The 11-year-old was able to point out the man as he emerged from the woman's restroom, where shoppers jumped in to restrain him until mall security arrived.
According to criminal warrants from the Cobb County Magistrate Court, Mitchell committed four felony offenses which include attempted kidnapping, aggravated assault with intent to murder, cruelty to children in the first degree and false imprisonment.
Mitchell had his first court appearance on Wednesday and no bond was issued.
Police believe the man was communicating with a woman, who they believe to be of Middle Eastern descent in her 30s, however, they have no more details on who she may be.
Investigators are requesting that any witnesses who may have taken videos, photos, or who have any information about the incident contact the Crimes Against Children unit at 770-801-3487 or by emailing CobbSVU@cobbcounty.org.