One of the four firefighters severely burned in a structure fire in LaGrange is taking the next step in his recovery process and recovering from his sixth surgery, according to the city.
"Please continue to keep LaGrange Firefighter Josh Williams in your thoughts and prayers as he recovers from his sixth surgery," the City of LaGrange shared on its Facebook page.
They shared a photo of Williams and his girlfriend, Charlie, before the surgery on Wednesday at the Augusta Burn Center. He received burns to approximately 35 percent of his body.
RELATED | Firefighters suffer severe burns during LaGrange house fire; department asks for prayers
In all, four LaGrange firefighters were severely burned in the quick-moving house fire – Williams, Pete Trujillo, Jordan Avera and Jonathan Williams. Firefighters James Ormsby and Sean Guerror also sustained minor injuries.
Photos: LaGrange Fire severely injures 4 firefighters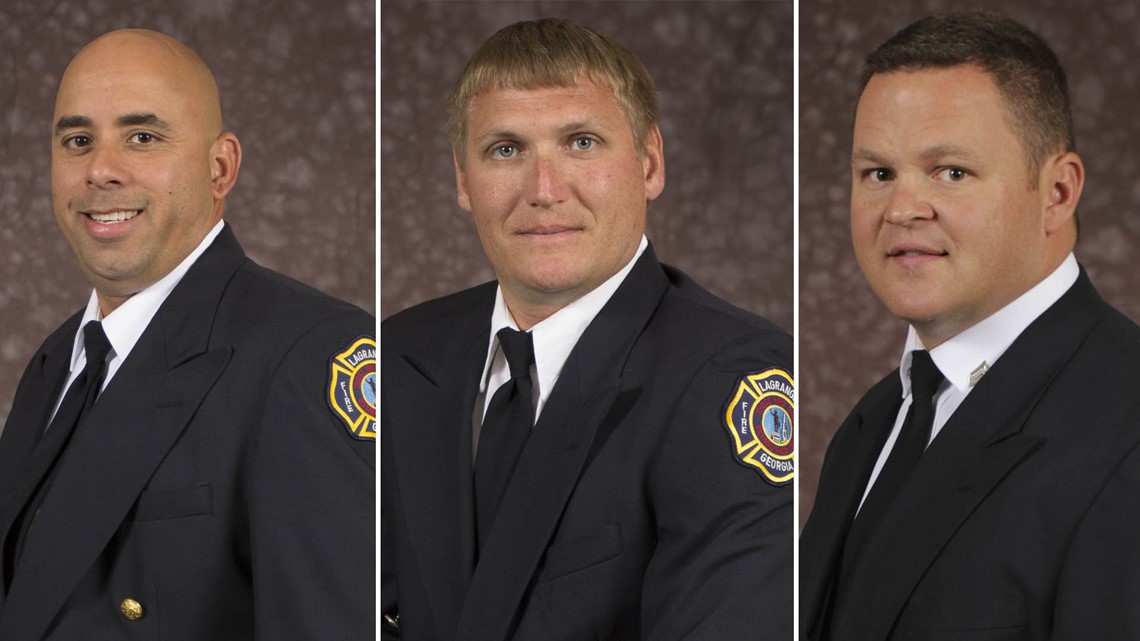 The fire broke out on Revis Street just before 3 a.m. on Labor Day morning. Fire officials said the house "flashed over" and erupted in flames. Firefighters who responded were forced to escape quickly, some of them jumping out of windows to escape.
Ormsby told 11Alive everything happened so fast – but what he remembers most about that night is the brotherhood between firefighters.
"The brotherhood that you talk about is not just related to one department," Ormsby said. "It's the brotherhood that's nationwide."
READ | Stronger than flames: Firefighter recounts blaze that injured four of his own
Williamson was released from the Joseph M. Still Burn Center in Austell on Saturday and will continue his recovery at home, according to the fire department. Just a few days after he was released from the hospital, Williamson visited his fellow firefighters at the LaGrange Fire Department headquarters.
MORE | Third firefighter injured in Labor Day fire released from hospital
Trujillo and Avera were been released at the hospital.
Those interested in sending well-wishes to the firefighters are asked to send all cards and well-wishes to the LaGrange Fire Department.