LAGRANGE, Ga. — Five months after a fire left six firefighters injured, another one of them is returning to work.
LaGrange Firefighter Pete Trujillo returned to work Monday morning. Four of the six were seriously injured in the Labor Day fire.
On Sept. 3, Trujillo along with firefighter Josh Avera, Lt. Josh Williams, Lt. Jonathan Williamson and other firefighters were called to a home on Revis Street just before 3 a.m.
They put out the fire in the back of the house, thinking they had everything under control. Suddenly they felt a blast of heat. Fire burst through from the attic and "flashed" through the main floor - nearly engulfing them all in an instant.
Photos: LaGrange Fire severely injures 4 firefighters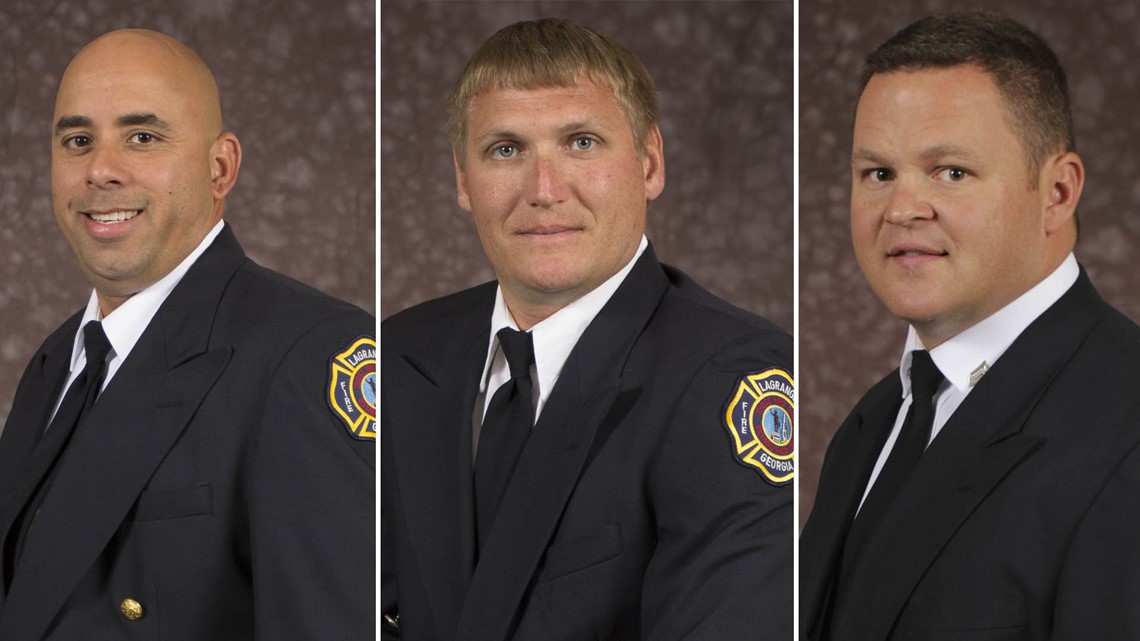 'LUCKY TO BE ALIVE:' LaGrange firefighters recount Labor Day fire that nearly killed them
That terrifying day will be one they will all remember.
As Trujillo walked into work Monday, he was welcomed by firefighters celebrating his return. Trujillo greeted every person in the long line with a hug. LaGrange officials said he will be on light duty at the headquarters assisting with training as he continues to recover.
RELATED: Final LaGrange fireman burned in house fire returns home after several surgeries
LaGrange Fire Department
11Alive's Jon Shirek sat down with the four who were seriously injured back in October. They described the scary moments that led up to them escaping the flames.
They said they were able to get out by finding windows. They jumped through them, saving each other after saving the family inside of the home - but they were all severely burned. They have all gone through surgeries and skin grafts.
RELATED: Fire departments rally to support LaGrange firefighters severely burned in fire
RELATED: Firefighters suffer severe burns during LaGrange house fire; department asks for prayers
Lt. Williams spent the longest recovering in hospitals - 40 days. He returned to work on Jan. 28, officials said.
Jim Ormsby and Sean Guerrero were the two firefighters who suffered minor injuries.
LaGrange Fire Department