This happened in the area of Sunny Point and Moss Creek, LaGrange Police said. While the situation was unfolding, authorities asked people to stay out of the area and asked those who live in the area to remain inside their homes. Around 9 a.m. on Wednesday, police were starting to let people back into the neighborhood.
The incident began on Monday when LaGrange Police said officers responded to the home regarding a welfare check for two 8-year-old children. They were safely removed from the home.
On Tuesday, the police department was serving a mental health court order. Before that was served, they said credible information was received and arrest warrants were filed for six counts of terroristic threats, cruelty to children and felony obstruction of an officer.
GBI said the 39-year-old man threatened a LaGrange officer.
Knowing that the suspect was heavily armed with explosives, officers said they began evacuating the area. The GBI said the man was walking in the road with a rifle when LaGrange officers arrived on Sunny Point Circle Tuesday.
The suspect allegedly began firing off an AR-15 and that's when the standoff began, according to police. Authorities said the suspect barricaded himself inside the home and police began trying to make contact with him using armored vehicles and technology, including a robot.
Police said they believe the suspect fired in excess of 300 rounds at officers overnight and even disabled one of their armored vehicles.
Just before 7:30 a.m. on Wednesday, police said a fire broke out inside the home, setting off multiple rounds of ammunition. They said they knew he had explosives and "hundreds - if not thousands of rounds" of ammunition. They didn't know who started the fire and believe he was not the one setting off the guns.
The home was engulfed in flames. Police said the last interaction they had with the suspect was around midnight with an exchange of gunfire.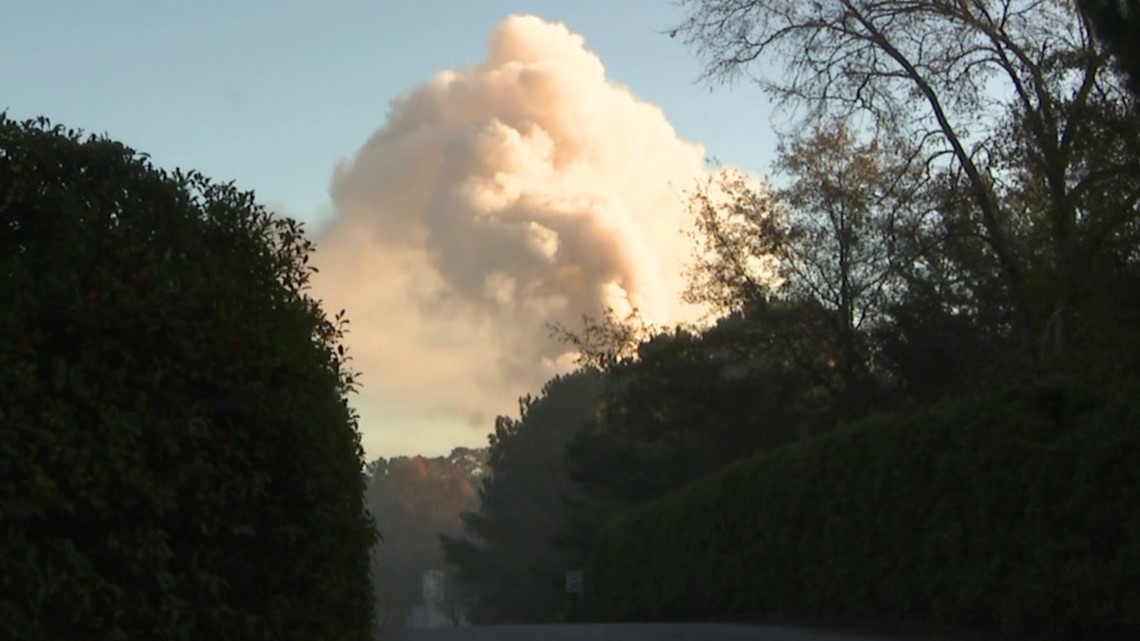 LaGrange Police said "the suspect is believed to be deceased."
The GBI later confirmed human remains were found in the burned home. A GBI medical examiner will perform an autopsy to positively identify the body.
The 11Alive SkyTracker flew over the scene after crews extinguished the fire. Video shows smoke filling the air with not much left standing from the home.
Along with LaGrange Police, the Georgia Bureau of Investigation, Fulton County Sheriff's Office, Newnan Police Department and Peachtree City Police Department helped with the response.
According to the GBI, no officers were injured in the incident. The GBI said it will be conducting an independent investigation. Once completed, the results of the investigation will be given to the Coweta Judicial Circuit District Attorney's office for review.