A road less forgiven: Driver struggles with death of young girl
Andrew Elsberry relives one split-second on replay—it's the moment he looked over his shoulder and killed a 9-year-old girl.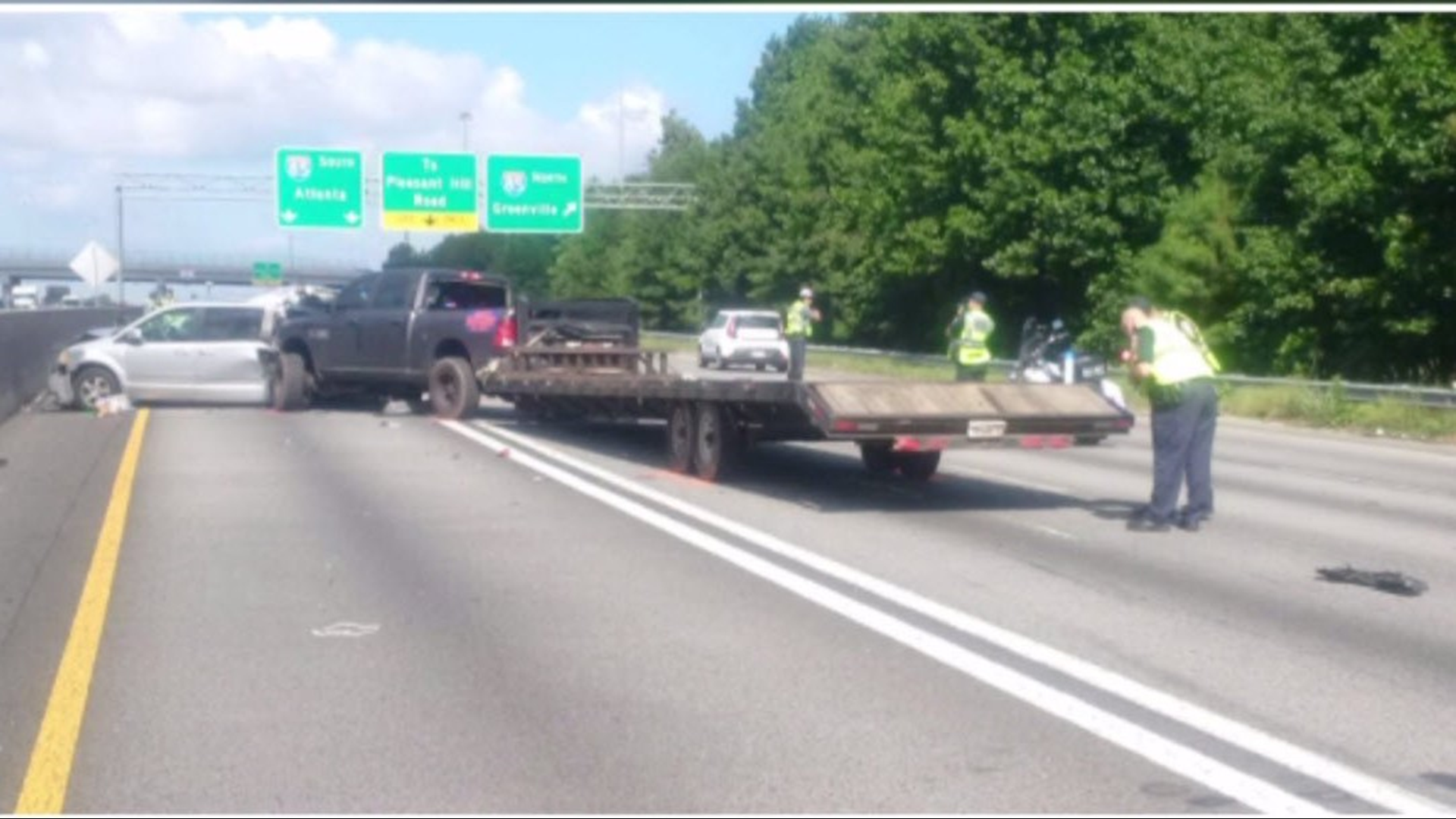 When forgiving yourself is the hardest of all
:
EDITOR'S NOTE: For the best story experience, click this link on your desktop computer.
TEMPLE, Ga. – Andrew Elsberry relives one split-second on replay—it's the moment he looked over his shoulder and killed a young girl.
What if he had gotten up earlier that morning?
What if he had gotten up just a few minutes later?
What if he had stopped on the way to get something to drink?
Would she still be alive…?
His mind is plagued with relentless what-ifs every moment of every day.
"I replay it; I don't sleep; I replay it in my mind. What if I'd just done this [or that]."
Instead, he's left with the memory of the moment he slammed his gray Dodge pick-up truck into a silver minivan on GA 316, killing 9-year-old Lily Kate Powell in the backseat.
Elsberry, 28, who talked to 11Alive from his front porch in Temple, Ga., said he constantly questions why she had to die, and with him behind the wheel—and why it couldn't have been him who died, instead.
"I mean, I ask myself, why wasn't it me? I mean, she was so young, she should…" he lets out a deep sigh before continuing. "She should have her whole life ahead of her."
And while he cannot forgive himself, her family, amidst their grief, has already forgiven him for what they call an accident.
"I know with every part of my being, she would want me to forgive him. And that's her legacy—if anything else, that we need to forgive each other," Lily Kate's mom, Jennifer Powell, said Monday.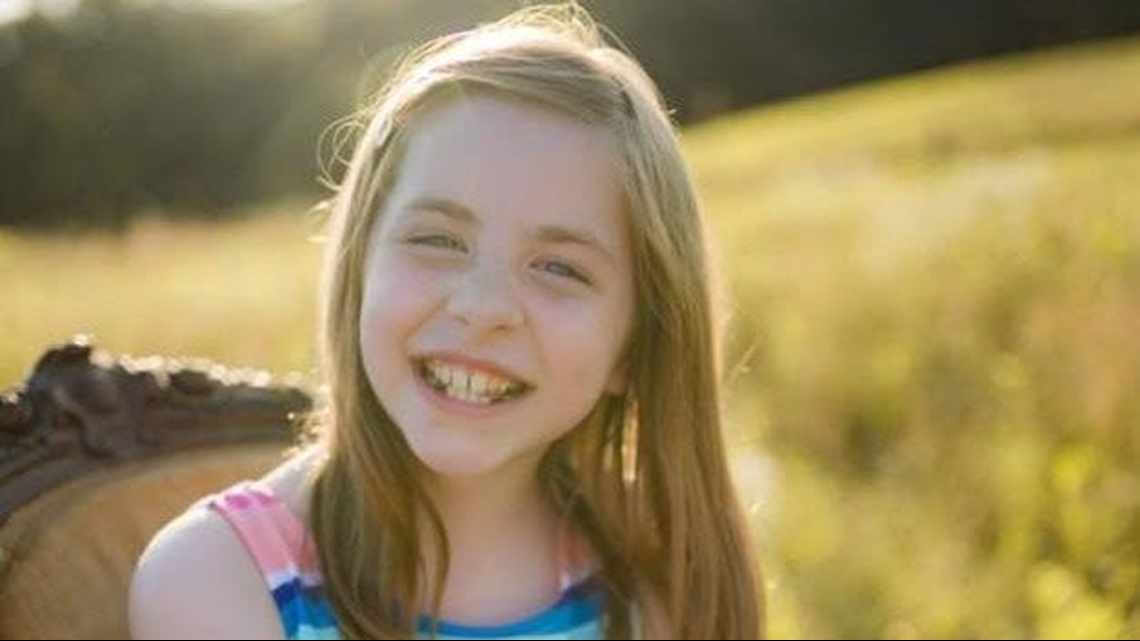 On Thursday, Aug. 17, Elsberry was driving west on GA 316, in Gwinnett County, in the lane next to the Peach Pass lane. He said his GPS advised him of the heavy traffic ahead, on Interstate 85.
He was rerouted and needed to take the next exit at Boggs Road.
He flipped on his turn signal and glanced in his right side mirror. There were two cars coming up on his right, so he couldn't change lanes, and he took off his blinker.
But a second or two later, when he turned back around to look forward, the traffic in front of him in his lane had come to a complete halt. He slammed on his brakes; his tires skidded and his trailer, hitched to the back of the truck, slid into the truck and continued propelling him forward.
His truck crushed the backside of Jennifer's silver, Dodge minivan. Lily Kate was in the backseat reading a book when the truck plowed into them.
As soon as Elsberry rear-ended their vehicle, he was hit from behind by another west-bound vehicle.
He rushed out of his truck to help the mom and daughter.
"I jumped out, I could hear her mom screaming…" he recalled.
He ran up to the van's door and tried to get inside, but it was jammed shut.
Climbing over the vehicle, he finally got the other door open as others were rushing to the sound of her mother's crying, flocking to the minivan trying to help.
No one could free Lily Kate from her seatbelt.
"I heard the mama screaming and I felt her pain. I just wanted to help as much as I can, but nothing I did seemed to help."
Elsberry ran around to his truck and jumped onto his damaged hood, making his way through the minivan's back window, which was already shattered, in order to reach the little girl.
"I was holding her up and holding her little neck while another guy was cutting her out of the seat belt," he said.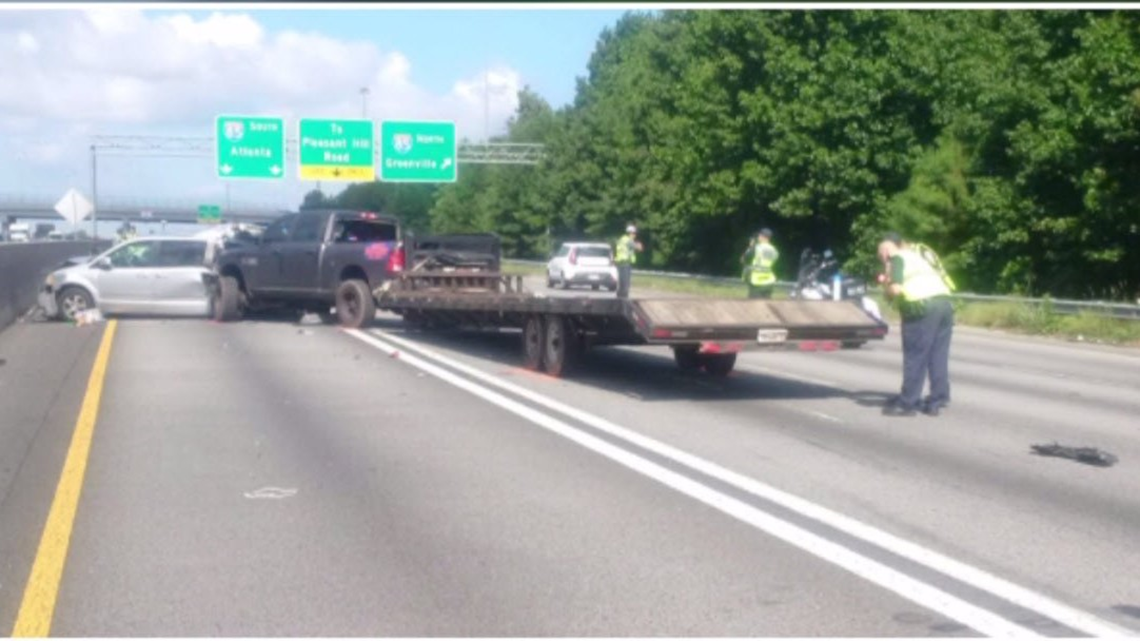 The ambulance got there quickly, he remembered. Elsberry and another man carried Lily Kate to the EMTs.
"We held her neck and held her little body. And that's the last thing I remember, and I just kept… [I] went over to my truck and hit my knees and just prayed to God she'd be alright. Just please, God, let this little girl be OK. I mean that's all I kept saying in my head. Please, God. Please, God. Please God."
Lily Kate was crushed from behind; her seatbelt caused her internal damage. She was transported to Gwinnett Medical Center in Lawrenceville with life-threatening injuries.
"I didn't hear Lily Kate scream… I believe that she died instantly," Jennifer said.
Lily Kate was pronounced dead at the hospital at 10:33 a.m., about 35 minutes after the collision.
But Jennifer is not harboring what could be considered understandably hard feelings.
"I saw him sitting next to his truck with his head in his hands. And, of course, our pain is infinite because we miss our baby, but I can't imagine his pain. So, we send our love and prayers to them. And that's what Lily would want," Jennifer said of Andrew Elsberry and his family.
"When you pray for us… please pray for them too," she urged.
"People have made him out to be a monster, but it was an accident. He knows I've forgiven him, but he's still heartbroken. I have no anger towards that family, in fact I feel bad for them."
Forgiveness and healing
:
Elsberry was arrested on the scene and charged with second-degree vehicular homicide and following too closely—both misdemeanors. He said that he isn't sure what his fate is legally, but said that no punishment the court could hand him could come close to what he puts himself through each day since the crash.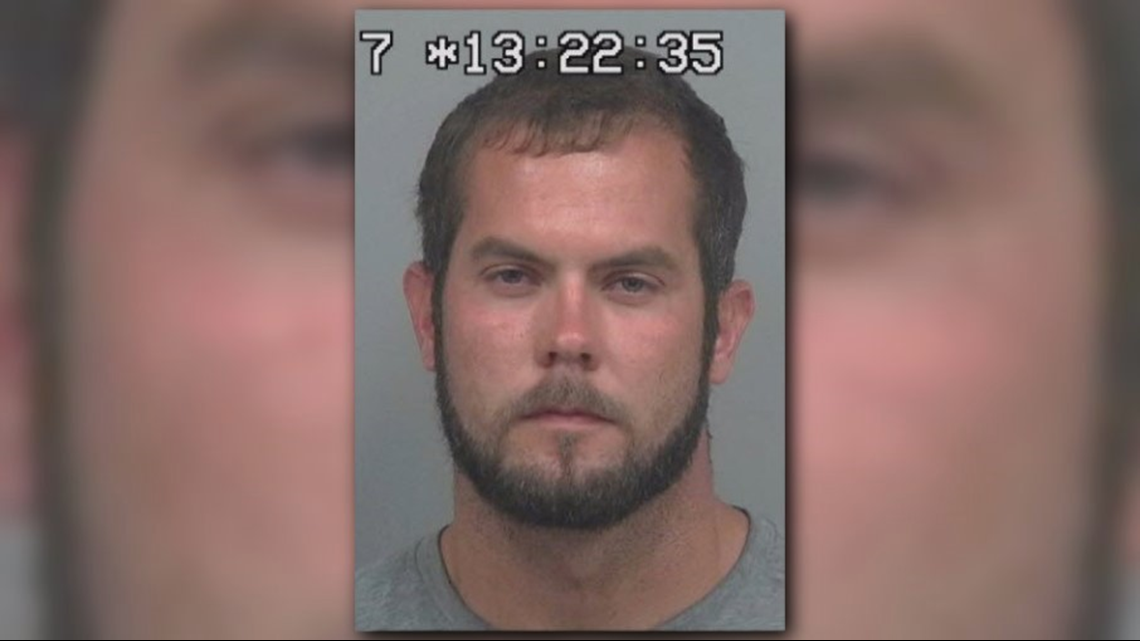 "Nothing they do will be as…. I'm harder on myself than they could ever be."
But he wants Lily Kate's family to know the sorrow he feels for them.
"I just want to let 'em know that I'm sorry from the bottom of my heart, and I thank them for forgiving me."
As Elsberry was getting out of jail on bond, his family was already contacting Lily Kate's parents. Then Elsberry was able to speak with Jennifer on the phone. She invited him to be a friend on her Facebook page so that he can get to know Lily Kate.
"Oh, she was just so beautiful. Always smiling. Every picture she's in, she's smiling," he said.
But then he struggles to speak, thinking of his 4-year-old son—thinking of Lily Kate.
"I mean, I know they're hurting. I mean, I have a little boy, and the whole time I'm carrying [Lily Kate] I'm thinking this could be my little boy. I love him to death. And I couldn't imagine losing him. If I did, I hope I could be as strong as they are... She's one of the most beautiful, little, innocent girls I've ever seen in my life. And to know that something like that happened [to her], and I'm the reason for it.... I'm sorry from the bottom of my heart."
PHOTOS | Love like Lily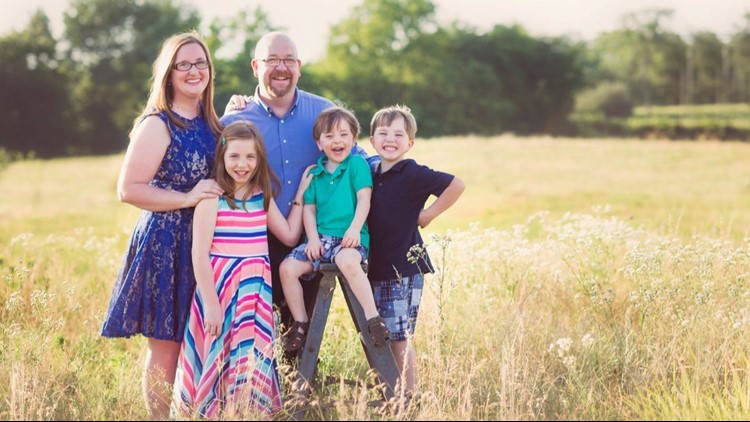 Blink of an eye
:
Since 2012, through July 10, 2017, there have been 6,562 vehicle collisions on GA 316, according to data from the Georgia Department of Transportation. Those crashes have resulted in 2,621 injuries and 28 deaths, not including Lily Kate's.
"Every time you get in [a vehicle] you could potentially end somebody's life," Elsberry said. "And in the blink of an eye, just one Thursday morning when I'm at work, the next thing I know, this little girl's life's taken."
On Monday, he said, he was riding with his dad, and they drove past nearly two dozen drivers who were texting. And even though he wasn't texting, he warned that anything can happen a blink of an eye.
"Just think what could happen if you're riding down the road texting, [or on] Snapchat, Facebook. Just don't do it. It's not worth it… for a life… just don't do it," he cautioned.
"Just when you're in a vehicle in Atlanta, be careful. I mean, traffic stops on a dime."
Editor's note: This story was originally published in August. It is being reshared as part of our Year in Review.