LAWRENCEVILLE, Ga. — The mother of a man shot 76 times filed a federal lawsuit on Wednesday against the officers she believes were involved in his death, accusing them of using excessive force and then trying to cover it up.
Standing outside the federal courthouse Monteria Robinson said for the first time in nearly a year and a half, she felt some sense of relief.
Jamarion Robinson, 26, was shot 76 times by a U.S. Marshals task force in August 2016 while serving several warrants out for his arrest on behalf of Gwinnett and Atlanta Police.
The lawsuit names team members from seven different agencies: Atlanta Police Ofc. William Sauls, and Detectives Steve Schreckengost and Steve O'Hare; Det. Daniel Doyle with the Fulton County Police Department; Det. Kristopher Hutchens with the Clayton County Police Department; Daniel Durand, a medic with the Clayton County Fire Department; Joshua Mauney with the Fayette County Sheriff's Office; Inspector Eric Heinze with the U.S. Marshals Service; a John Doe police officer and 10 different unknown officers with the East Point Police Department.
11Alive has been unable to independently confirm that these officers were at the scene, but according to Georgia's Peace Officer Standards and Training Council which tracks employment and training certifications, all but one of the named law enforcement personnel started serving on a US Marshal Southeast Regional Fugitive Taskforce in June of 2014.
Andrew Stroth, a civil rights attorney with the Action Injury Law Group in Chicago, along with William Claiborne of the the Claiborne Firm in Savannah, Ga., will be assisting Monteria in her son's case.
"Today is a sad day. We shouldn't be here. But we're here with the family of Jamarion Robinson," Stroth said. "We're also here with several community groups and activists and people who care about this issue and what happened to this family."
According to the lawsuit, police knew Jamarion had been diagnosed with schizophrenia and had not been taking his medication. When the team knocked on his girlfriend's door and Jamarion failed to answer, they broke down the door and entered, firing submachine guns and pistols.
"They waged a military operation against a kid who suffered some mental challenges, but posed absolutely no threat to these officers," Stroth argued.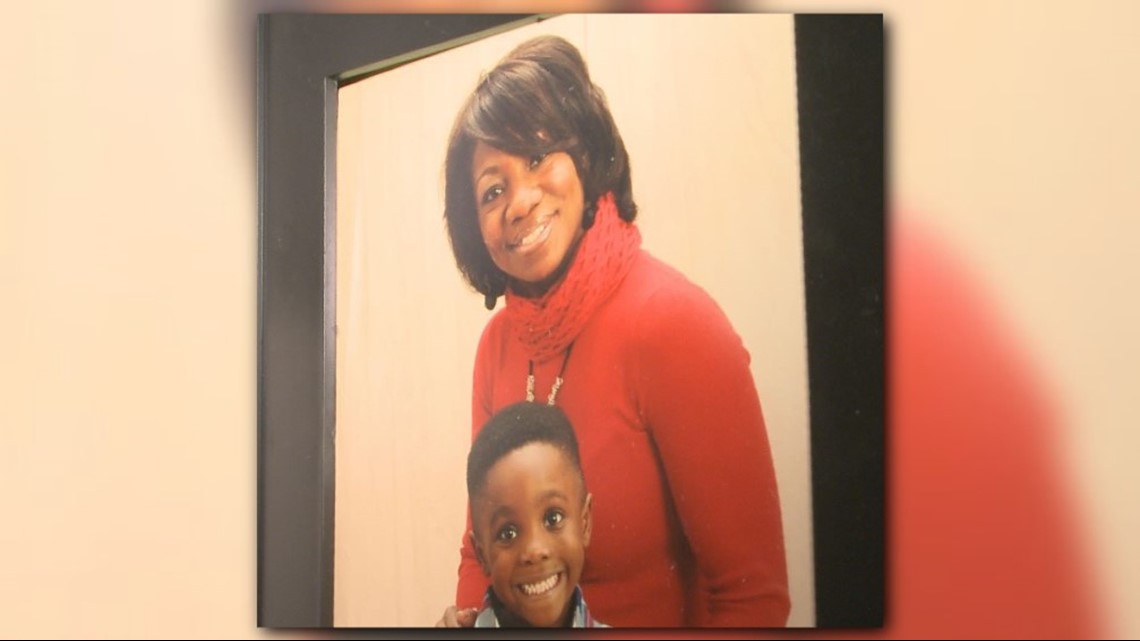 The lawsuit alleges two 9mm bullets were fired straight over Jamarion's body and a flash bang grenade was used to confuse the crime scene. Monteria also shared that a forensic pathologist that worked in her son's case revealed that Jamarion had been shot several times in both his right and left palms.
"So you tell me, how a person is holding a weapon," she asked.
The family questions why, after so many bullets fired, police still felt the need to handcuff Jamarion behind his back and drag him from the second floor landing to the living room. Jamarion was also found by the medical examiner, wearing an oxygen re-breathing mask.
"No one has taken responsibility for this terroristic act against my child. Please do not ignore my plea because I am just another black mother suffering through what has become far too common in occurrence for black families here in this nation," Monteria said. "It is my objective to make sure that everyone knows what happened to my son, Jamarion Robinson."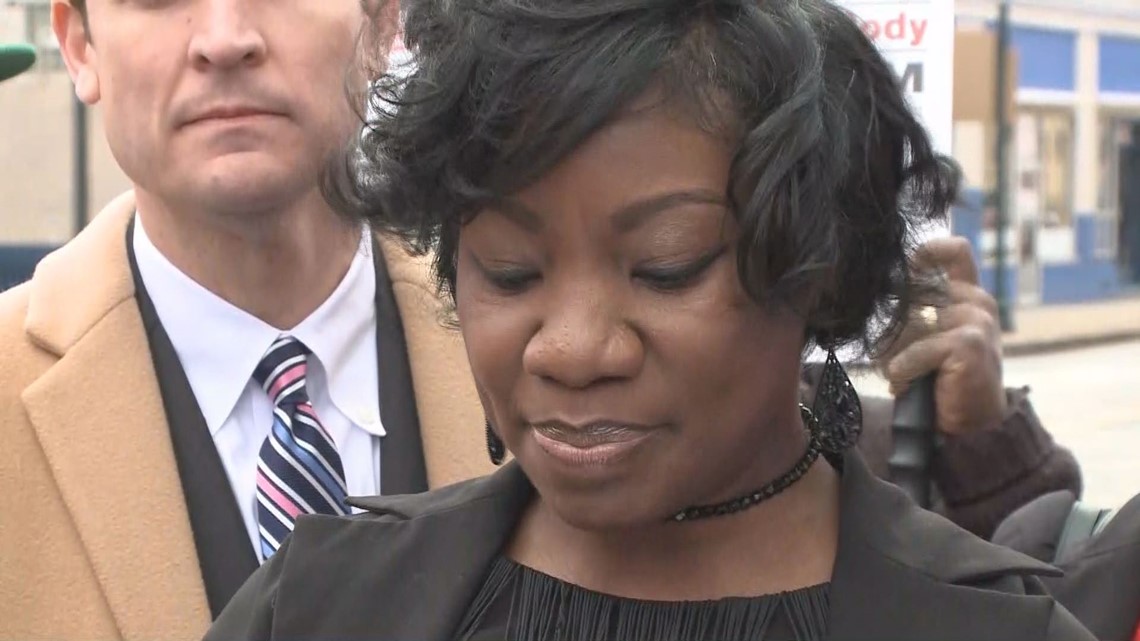 Investigator Rebecca Lindstrom has been following this story and dug into the background of the officers name in the lawsuit. According to the Peace Officer Standards and Training Council, all but one started to serve on the US Marshal Southeast Regional Task Force in 2014. None have any recent disciplinary history that we found. However, Fulton County Detective Daniel Doyle voluntarily resigned in 1999 from the Cherokee County Sheriffs Office after an extensive internal affairs investigation ruled he had lied about performing off duty jobs on work time. In 1993, according to the POST investigation, he was given two years probation for illegally searching an informants house and car, armed and wearing a mask.
According to documents, Kristopher Hutchens left the Clayton County Police Department to work for Homeland Security. He has been investigated seven times since 2004 while working for the department, three times for excessive force, once for improper procedure and once for improper arrest. In each case, investigators found the complaints unfounded. The only time the allegation was sustained was when he was accused of failing to appear for grand jury in 2008. He was suspended for one day.
11Alive spoke to criminal prosecutor Darryl Cohen on whether the case against law enforcement would stand.