LAWRENCEVILLE, Ga. -- The man accused of killing a woman and then dumping her body inside an abandoned Gwinnett sandwich shop made a court appearance Thursday.
Emmett Davis Jr. is accused in the asphyxiation-related death of Silling Man, who was a Georgia State University psychology sophomore. Her body was found Dec. 21, 2017, inside a vacant Subway at Gwinnett Place Mall.
Police said Davis was her boyfriend at the time of the murder. They believe the couple had been living together in hotels near the mall during the period she was reported missing by her family.
Gwinnett Detective Brian Dorminy testified during Davis' appearance before the Gwinnett magistrate court and offered often-graphic and gruesome details of Man's death.
Dorminy said Man's blood and hair covered the crime scene. Her ribs were broken, as was the fourth finger of her right hand, her ring finger.
Dorminy also testified witnesses saw that Davis had been beating Man in the weeks before her death, and controlled her to the point where she dressed like him, and agreed to get a face tattoo like his.
On the night Man was killed, Dorminy said the two took an Uber to the mall. Cell phone and cell tower records show they were there together, Dorminy said, and that Davis violently attacked Man with his hands, leaving her to die of asphyxiation, and leaving on a door frame his fingerprint in her blood.
"On the frame there's a fingerprint," Dorminy said. "That fingerprint was also in blood, and it was in the victim's blood. And that fingerprint comes back to the defendant's fingerprint."
Dorminy said when he arrested Davis, Davis denied he'd ever been in the food court, and denied he killed Man.
Man had been reported as missing on Oct. 8 by a family member, but she returned shortly afterward. She was reported missing again soon after. No other missing person case was filed, police said, but the family had no contact with her after Oct. 10. She did pick up a check from the clothing store where she worked at Perimeter Mall on Nov. 20, according to police.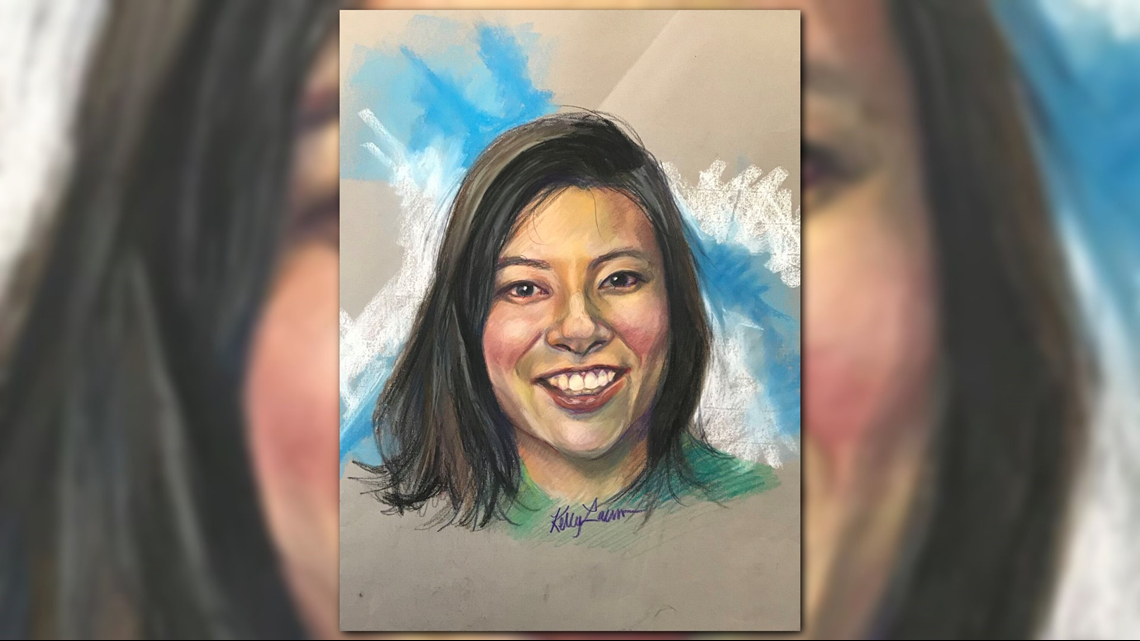 Man's body was found in a back room by a maintenance worker. There were no obvious signs of trauma to her body, but police said they considered it a suspicious death and that she'd been dead for about two weeks.
Man's death was officially ruled a homicide in March.
Police said Davis left the state following Man's murder, but recently returned and was living in Lawrenceville. He was arrested earlier this month.
Sign up for The Speed Feed newsletter below to get the latest headlines in your inbox each weekday!