LAWRENCEVILLE, Ga. – Police are asking for public help to identify a woman who claimed to be a customer and withdrew $2,500 from an account belonging to a North Carolina woman.
Police say she made the withdrawal from a SunTrust bank at 3590 Club Drive in unincorporated Lawrenceville on Tuesday, July 17, according to the Gwinnett County Police Department. The victim noticed the unauthorized withdrawal on her account and reported the fraudulent charge to her bank.
The woman presented a fraudulent North Carolina driver's license that included the victim's information but featured a photo of the suspect.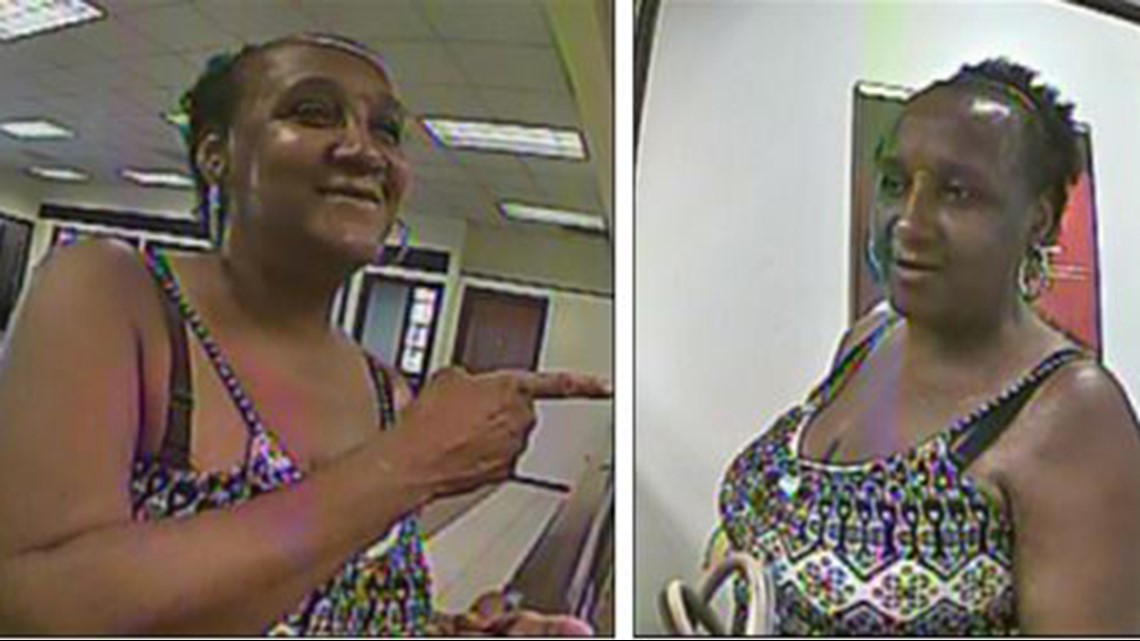 After she took the money from the bank, police say she attempted to withdraw money from another branch on Five Forks Trickum Road, but the transaction was not completed.
Anyone with information on this case is asked to call Gwinnett County Police at 770-513-5300. Tipsters can remain anonymous by calling Crime Stoppers at 404-577-TIPS (8477) or visit www.crimestoppersatlanta.com. Crime Stoppers tipsters can receive up to $2,000 for information leading to an arrest and indictment in this case.