MONROE, Ga. — Residents are concerned about a longhorn roaming the streets of Walton County.
Barbara Mock, a resident at the Providence Club subdivision in Monroe, said the animal is "totally wild" and is eating lawns and flowers.
She said they've contacted Walton Animal Control, the sheriff's department and county commissioners. Residents are concerned that the longhorn is aggressive and that someone is going to get hurt.
County officials told 11Alive that they have had several calls to police in that area, but have been unable to locate the livestock.
They said that by the time they've gotten to the area, the longhorn has retreated back into the wood line. Animal control said they've received eight calls about the longhorn. Only once have they been able to spot it, but not capture it.
The county said they are also not able to locate any owners of livestock in that area. The last time they had a call about it was Sept. 23, which is the only time animal control saw it.
The sheriff told 11Alive that he has heard about the animal, but has not seen it himself. Mock said they first spotted the longhorn in July.
Photos: Longhorn running wild in Walton Co.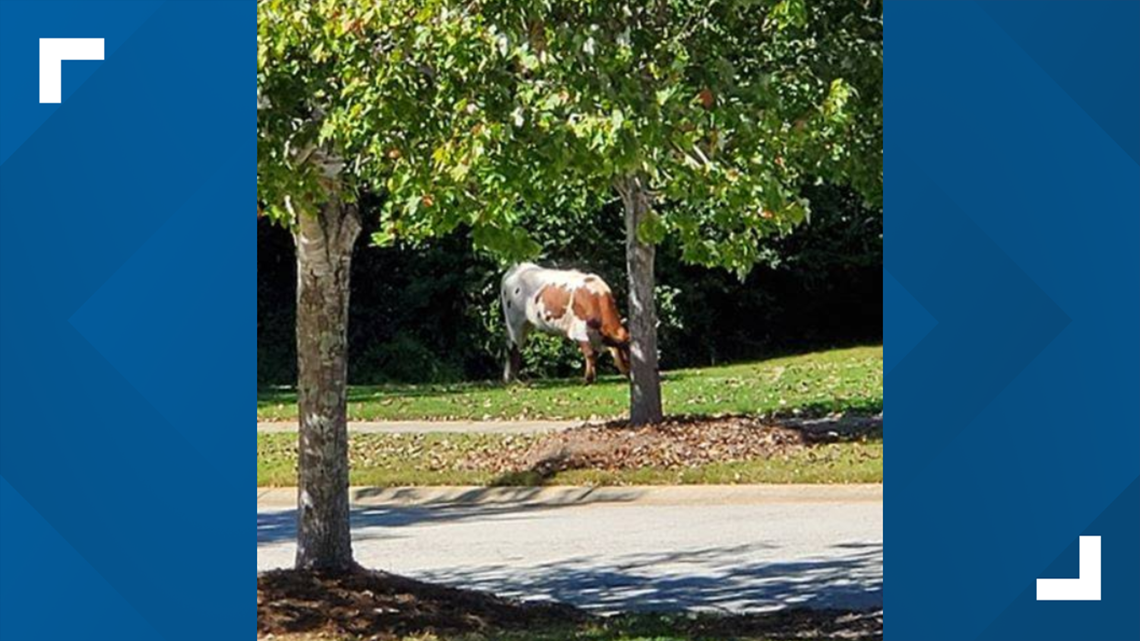 MORE HEADLINES
Fayetteville's Kelley O'Hara wins over the internet with US flag rescue, post-game kiss, locker room celebration
She went to the hospital to have her baby. Now her husband is raising two kids alone
Sophie's Nightmare: How a Georgia mother allowed her boyfriend to impregnate her 10-year-old
Marietta couple shares warning on toxic algae after dog dies less than an hour after visit to Lake Allatoona