Cobb County officials said late Wednesday morning that a major pump failure at the South Cobb Water Reclamation Facility on Lee Industrial Boulevard has resulted in the release of a combination of rainwater, creek water and untreated wastewater into Nickajack Creek near where it empties into the Chattahoochee River.

Because of the recent heavy rainfall and flooding conditions in the region, the system was already at full capacity when the failure took place.
Cobb Water officials have been aggressively installing replacement pumps to address the situation, but have not yet been able to bring the system back to full capacity. They are still investigating the cause of the failure and are working with the state's Environmental Protection Division.

"We take any environmental impact caused by this incident very seriously," said Cobb County Commission Chairman Mike Boyce. "It will be all-hands-on-deck until we can address the situation and figure out what caused the problem."

Cobb County Water said they've brought in temporary pumps from as far away as South Florida over the New Year's holiday and is continuing to marshal additional resources.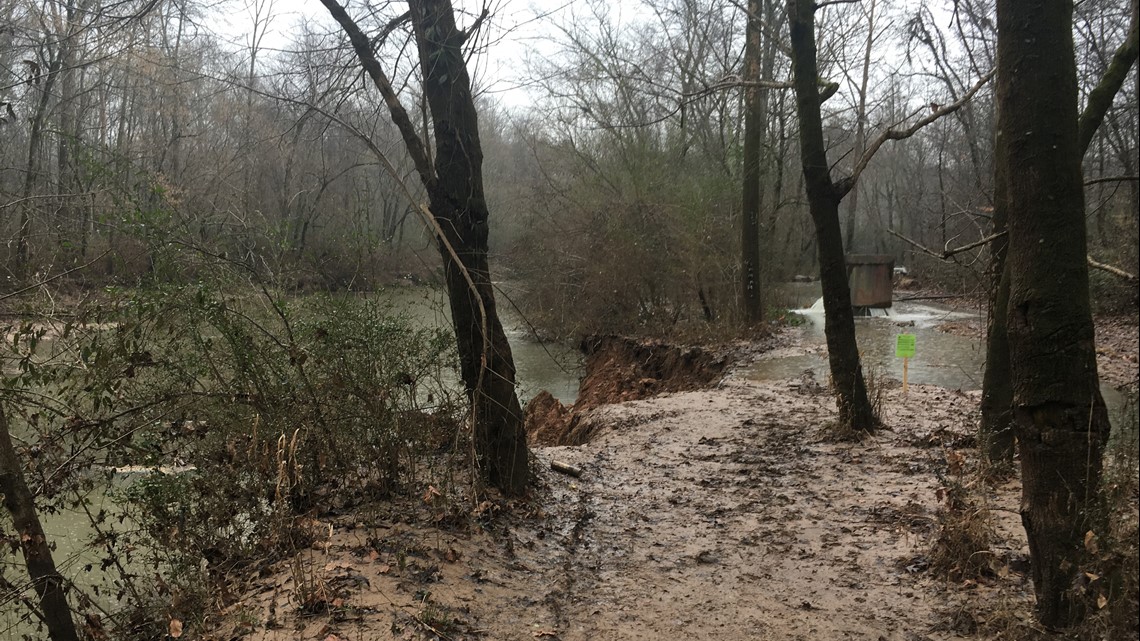 The area that is directly affected by the release is on county-owned land near the river and mostly remote, between Mableton Parkway and Veterans Memorial Highway, however, workers are posting signs and are closing off any nearby trails.

The release does not involve the county's water supply or distribution system at all. Tap water remains completely safe to drink or for other uses.