ROCKDALE COUNTY, Ga. — Deputies are searching for two men they believe may be involved in a shooting that has hospitalized a man. Investigators said he was shot in the head three times.
Rockdale County Sheriff's Office released photos of two men they describe as persons of interest in a shooting investigation that first unfolded Saturday.
Deputies were called to a home along Fountain Crest Drive around 2:30 p.m. where they found a 45-year-old man struggling to breathe. Investigators said he had been shot in the head three times and was conscious.
The man was rushed to the hospital for critical care. As of Sunday afternoon, authorities have not shared any details about the man's condition.
Deputies first shared a photo of a gray minivan and two men standing outside the door of the home. The sheriff's office has since cleared the minivan from the investigation but said deputies are working to identify the men standing outside of the home.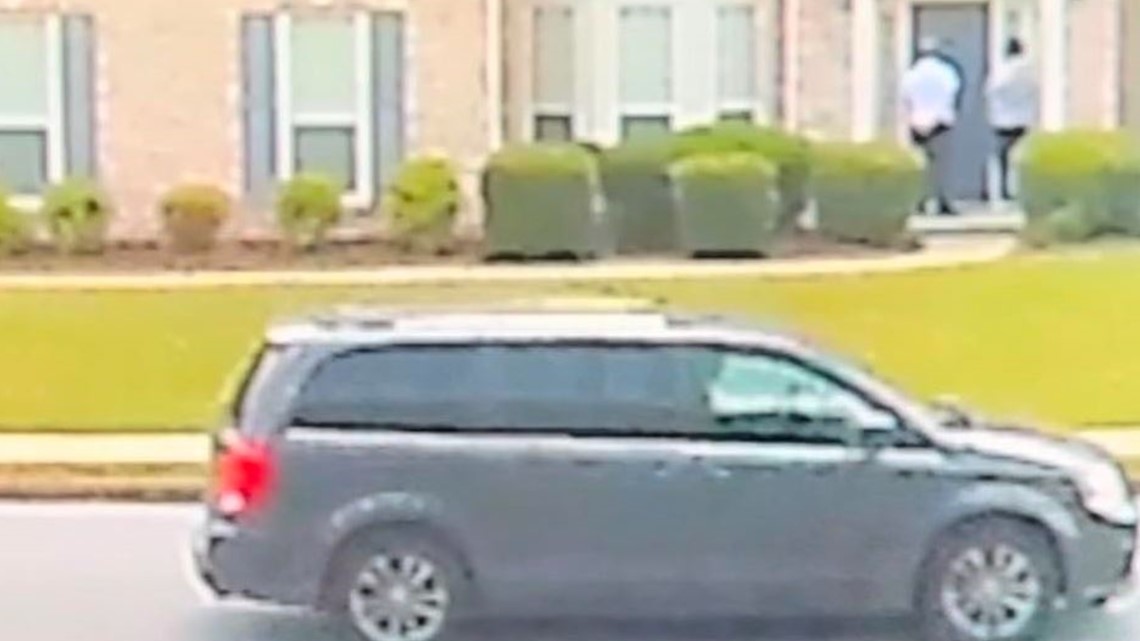 Investigators shared more photos of the men, which can be viewed in the gallery below.
They ask that anyone who has information call Investigator Levett at (770) 278-8166. People can submit information anonymously via the Rockdale Sheriff mobile app or emailing RCSO.tips@Rockdalecountyga.gov
Persons of interest in Rockdale shooting