Wednesday's shooting in Florida hit close to home for one metro Atlanta family who told 11Alive that their granddaughter was shot multiple times.
Many in their Marietta community are praying for Maddy Wilford and her family. Her grandparents said they're still overwhelmed and Maddy's mom, Missy, is already by her daughter's side this evening in the hospital.
Both Maddy and her brother were at the Parkland, Florida high school when the shooting happened. Her brother is OK but Mandy was shot several times.
Her mother confirmed on Facebook, Wednesday afternoon, that she had learned her daughter was shot.
"Dear Friends and Family: Maddy is in the hospital," the post read. "She's alive but she has been shot several times. Please, please, please pray for my beautiful daughter."
For several hours, she couldn't get in touch with Maddy. The victim's grandmother said Maddy had gone into a second surgery just hours before. Meanwhile, other family members are making plans to head to Florida Thursday morning to be with her.
PHOTOS: Deadly Florida high school shooting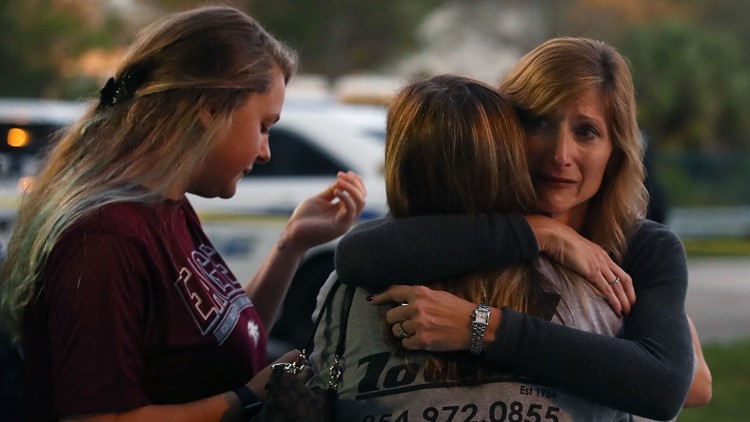 All of Missy's friends back here in Marietta are sending prayers and are all still in disbelief at what has happened. Some of those friends have since taken to social media to update on Maddy, saying she's out of her second surgery and in the intensive care unit.