MARIETTA, Ga. — The owner of two Marietta businesses has been arrested after products in his shops came back positive for an illegal substance. Now, the resulting investigation has uncovered even more.
Following warnings from the Centers for Disease Control regarding THC oil used for vaping, the Marietta Police Department began investigations into the sale and use of hemp and CBD oil in the city.
Samples from shops were obtained and shipped to the Georgia Bureau of Investigation for testing. Samples from Royal Cigar & Tobacco at 1514 Roswell Road and Endangered Botanicals at 1510 Roswell Road came back positive for THC - the psychoactive ingredient in marijuana.
Search warrants at both businesses uncovered more than 9 pounds of marijuana, multiple scales, baggies, and three guns. Investigators also found a lab for the creation of "gummy edibles" and what the owner, Billy Christian, described as kratom capsules.
PHOTOS: Drug bust at Marietta shops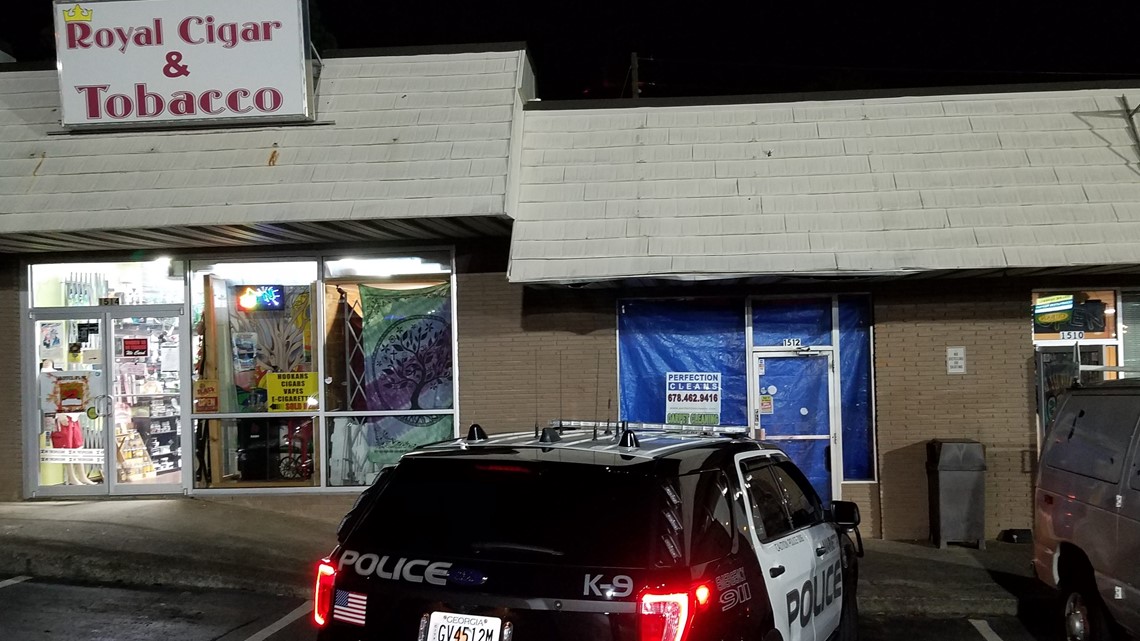 The department said that the drug acts as an opiate and can have similar effects to heroin. The drug is said to be legal but regulated in Georgia.
"More than 100 pounds of those substances were collected for further testing," the police department said in a statement.
Police then obtained additional search warrants for Christian's home at 206 Yancy Drive. Cobb County Police officers assisted in the search and found a firearm and more marijuana.
Christian was arrested and charged with the sale of marijuana, intent to distribute marijuana and possession of marijuana more than an ounce - all violations of the Georgia Controlled Substances Act and felonies. He also faces a felony charge for possession of a firearm during the commission of a crime.
Cobb County Sheriff's Office
The police department is working with the district attorney's office to find out what, if any charges may be attached due to the suspected kratom find.
In the meantime, the investigation is still ongoing and police believe there may be more charges - and suspects - in the days to come.
MORE HEADLINES
Sophie Speaks: How a Georgia mother allowed her boyfriend to impregnate her 10-year-old
'Sick & Twisted': EMS dark humor page exposed
Gang members sentenced in 'the most horrific death' in recent county history