MARIETTA, Ga. -- Two people are facing multiple charges of cruelty to children after police found five children living in squalid conditions in a Marietta home.
Amanda Lufkins and Richard Coolidge, both 34, were arrested Tuesday after police responded to a domestic complaint.
According to court documents, the children ranged in age from one to 12.
"There was no working AC in the household and no hot water," one of the responding officers wrote in an affidavit. "[I] could smell the odor of urine and feces throughout the house. [I] also observed several knives and other sharp objects laying around the house that was easily accessible to children."
The officer said some of the children had visible marks on their faces and one of the oldest children said their parents beat them regularly. The officer also saw some of the children were having to sleep two to three people on a bed due to the lack of space.
PHOTOS: 5 children found in living in house of filth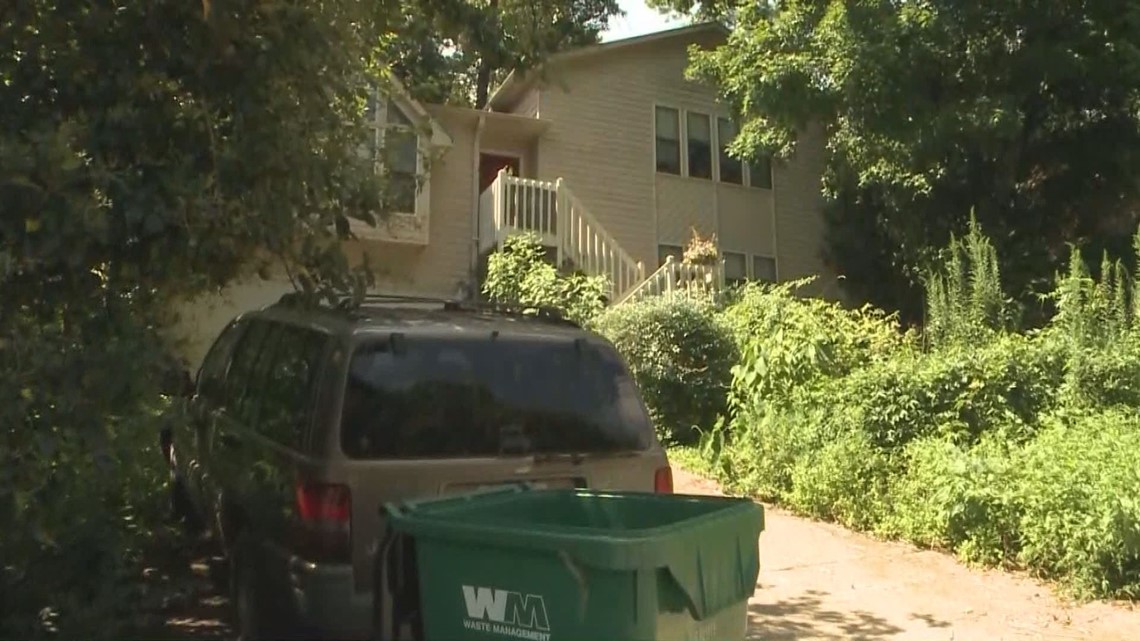 According to a 9-1-1 recording, Coolidge called police just before midnight on Tuesday, screaming, "My girlfriend's here and she's trying to attack us!"
Coolidge and Lufkins are accusing each other of assault against the other, all in front of the five children in the house.
"I'm trying to stop her, she's biting and scratching and everything!" Coolidge said. "We need someone here right away, please!"
The five children, according to an officer's account in a court document, were living in a house "not fit for children to live in."
"That's real sad," said one neighbor, who said he used to see the couple taking the kids for walks in the afternoons, but not lately.
"We had noticed that the police were coming over here with increased frequency," he said.
Neighbors did not know if Coolidge was working, but Lufkins works at a nearby Waffle House.
"If they get the right counseling, and concentrate on keeping the family together, I'm hopeful that they could succeed," said one. "But it takes a lot of work."
Coolidge and Lufkins remain in jail on bonds set for each of them at $25,000.