LOCUST GROVE, Ga. — The wife of a slain Locust Grove Police officer has given birth to a healthy baby boy.
Locust Grove Mayor Robert Price confirmed on Monday that labor had been induced and the child was expected to be born soon. On Tuesday, Price said that she'd given birth to a healthy baby boy.
Bodie Allen Maddox was born Tuesday, February 13th, 2018 at 1:52 PM. He weighs 6 pounds and 11 ounces and is 18 and 1/2 inches long.
Family shared photos of the new infant.
Chase Maddox, a 26-year-old Locust Grove Police officer, died after being shot three times as he assisted deputies in serving a warrant on Friday. Two Henry County Sheriff's deputies were wounded, and the suspect, Tierre Guthrie, was killed.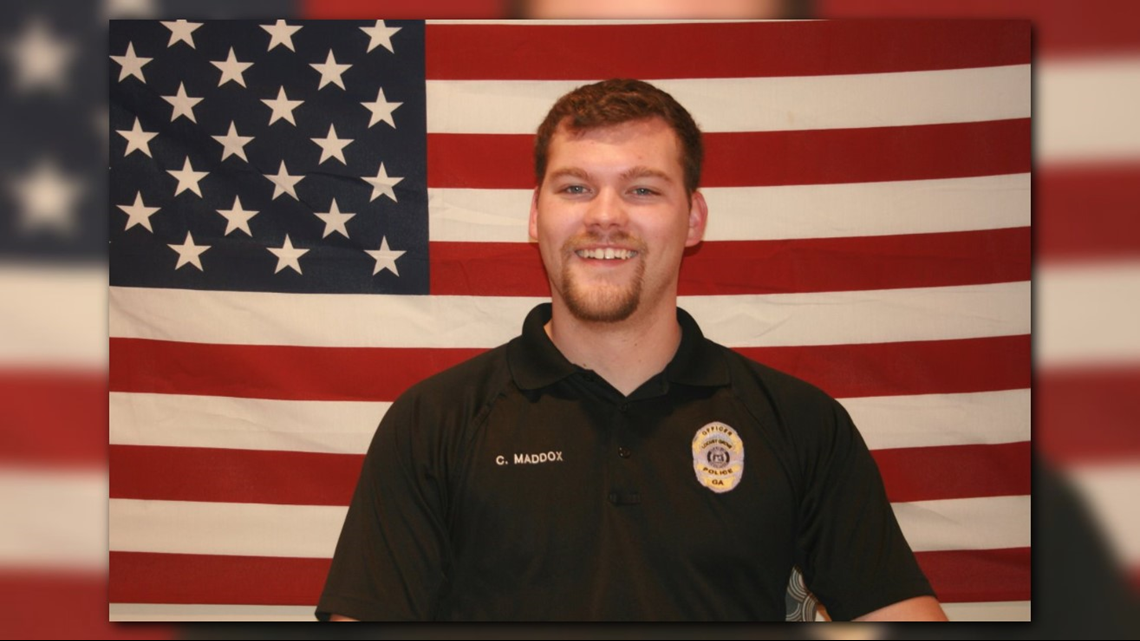 Henry County deputies Michael D. Corley and Ralph Sidwell Callaway were serving a bench warrant on Guthrie, 39, for failure to appear in Locust Grove municipal court.
"It became apparent that the suspect was not going to go with police, which is why a Locust Grove officer was called in to assist," said Henry County Sheriff Kenneth McBrayer.
The deputies called for backup and Maddox responded to the scene. Both Corley and Callaway were shot.
Maddox was a five-year veteran of the Locust Grove police department after serving in the National Guard. He and his wife had a young child and another on the way at the time of his death.
PHOTOS: Memorial for slain Locust Grove police officer