STOCKBRIDGE, Ga. – A call to Henry County 911 on November 17 details the moments a foster mother tried to save the life of a 2-year-old child in her care.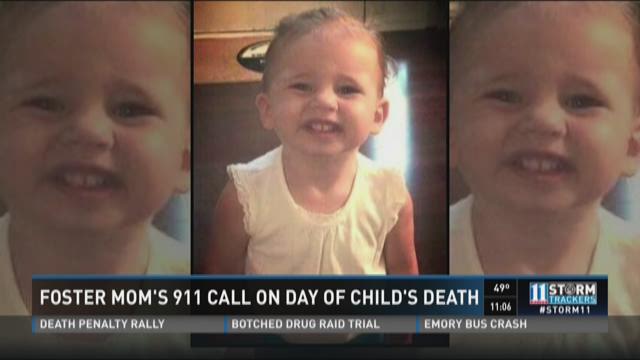 The attempts to save the child were unsuccessful and the woman, Jennifer Rosenbaum, has been charged with murder and child abuse.
In the call, Rosenbaum sounds frantic and panicked. She reports that her foster child, Laila Marie Daniel, appears to be choking on food and is having trouble breathing.
Rosenbaum, a law student and Henry County Commission candidate, tells the dispatcher she doesn't know how to do CPR and is worried she may have harmed the 2-year-old child.
"I have a toddler, a foster daughter who was choking," she says in the call. "I tried to do the Heimlich on her. She's still breathing but it doesn't look good."
PHOTOS: Laila Marie Daniel
The 911 dispatcher assures Rosenbaum that help is on the way and then starts instructing her in CPR and mouth-to-mouth resuscitation.
"I hope I didn't break her rib, I've been pushing hard," Rosenbaum says. "I don't know how to do this."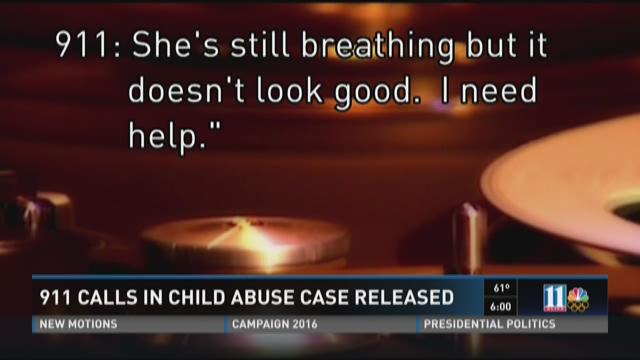 Rosenbaum performs several series of chest compressions on the child, but repeatedly reports she's barely breathing.
After a police investigation, Rosenbaum was charged with murder and child cruelty late last week.
According to arrest warrants, Jennifer Rosenbaum struck Laila so hard in her abdomen that she sustained a transected pancreas. The affidavit reads, "the injury was stated by GBI personnel as being a major contributing factor to the child's death." The child is believed to have gone into shock due to the blood loss resulting from that injury.
Rosenbaum's husband, Joseph, is also accused of abusing Laila, and her 4-year old sister, who was also living in the home. The 4-year-old was described as having injuries "about her body in its entirety (head, chest, abdomen, pelvis, back, arms and legs.)" She is believed to have testified to the abuse she and Laila endured.
RELATED: Warrant: Foster child died after beatings, starvation
READ: Arrest warrants (.pdf)
Attorney Corinne Mull says the Rosenbaums are being falsely accused.
"These are two very innocent people. Big mistake has been made and we intend to correct that mistake," said Mull after the couple's first court appearance. "[The two children] been in abusive homes serially and there's no telling where they were abused."
In an interview on Tuesday, Mull said that Jennifer Rosenbaum, a former foster child herself, was dedicating her life to helping foster children.
"She's spent her entire educational life trying to become a child advocate, and trying to do things for children, only to turn around and have an accusation leveled against her, an outrageous accusation."
Rosenbaum is being held in the Henry County jail. She has a bond hearing scheduled for December 15.
PHOTOS: Mug shots