Officer Michael Smith became the sixth officer killed in the line of duty in Georgia in 2018. Shot at a dentist office in McDonough while responding to a disturbance call on Dec. 6, Smith died 22 days later in the hospital.
"Chase Maddox is still fresh on everybody's mind and here we are 8 months later, 9 months later, in the exact same situation," said Matt Davis, president of Disciples of Antioch Motorcycle Ministry
Maddox, another officer in Henry County, was the first police officer killed in Georgia at the beginning of the year. Smith, who worked for the Henry County Police Department, was the last.
"We all take it personal," Matt said. "Of course, we think about our own families and we don't like to see us like that."
So, Matt and his father Mike - the president of another motorcycle club, Road Ride for Jesus Chapter 104 - put together a fundraising ride for the Smith family days after he was shot. When he died, the fundraiser turned into a memorial ride.
"Did he get enough hugs before he went to work that day? Because that was his last chance to ever hug his wife and child and it was taken away from him," said Mike, who retired from Clayton County Fire and Emergency Medical Services.
Matt works in the same police department as Smith but didn't know him personally. Police officers don't make a lot of money, so Matt knows that with Officer Smith's death, it puts a financial strain on his wife who has left to take care of their 3-year-old child.
The memorial ride is to make sure they're taken care of for a little while. But, there's one more reason for this ride.
"What I hate, being in my position, I hate when people forget," Matt said. "So, that's kind of why we're doing what we're doing."
Both Matt and Mike know the danger they and anyone working in public safety face each day. They know at any point, something simple could prevent them from seeing their families again.
"My kids grew up not knowing if I was coming home or not, and now I have a son that's a police officer and we don't know if he's coming home or not," Mike said. "It's just a day to day life."
Henry Co. police officer in critical condition after getting shot in the face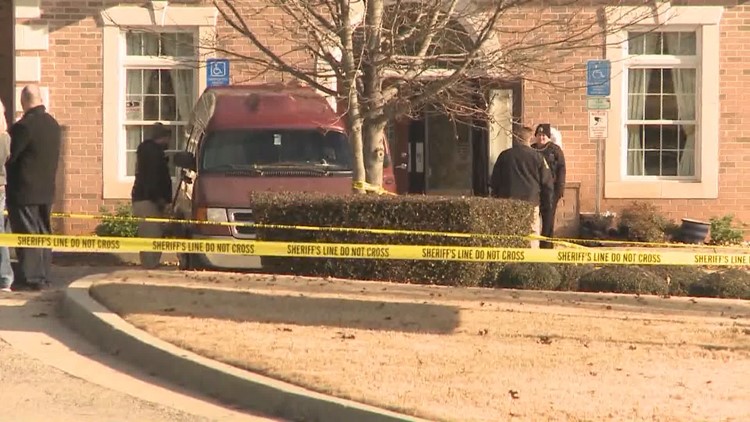 "None of us want to be in that situation," Matt said. "But when we put that badge on, it's the risk we take."
The Officer Smith Memorial Ride takes place Saturday, March 23, 2019. It will start at Stockbridge Community Church and end at Falcons Fury Harley Davidson.
Registration will take place from 8:30 a.m. to 10:30a.m. More information about the ride can be found on the Disciples of Antioch Facebook Page. All money collected will be donated to the Smith family. Matt said they also plan to collect donations in other ways leading up to the ride.