The Henry County police department has released information on how locals can help the family of an officer still fighting for his life after being shot while trying to apprehend a belligerent man at a local dentist office on Thursday.
Officer Michael Smith is in critical condition after he was shot during a struggle at Smile Family and Cosmetics Dentistry on Jonesboro Road in McDonough. Police said a single bullet injured him and also killed the suspect.
Now, the department has announced multiple places where the community can make donations that will go directly to Smith's wife and children.
Georgia Bureau of Investigation
The official donation account is through The Southern Credit Union in town and, as such, donations can be dropped off at the McDonough location at 2097 Highway 20 West.
The police department will also be accepting donations at its precinct offices at 108 S. Zack Hinton Pkwy. in McDonough and 4545 N. Henry Blvd. in Stockbridge.
For those wanting to mail in their contribution, they can send a check made out to Officer Smith Fund to The Southern Credit Union Attn: Officer Smith Fund, P.O. Box 1509, Fayetteville, Georgia 30214.
And, finally, donations can go through a GoFundMe crowdfunding account.
This shooting has struck a chord with the community - people who say Smith was simply doing his job and coming to the aid of residents who were afraid of a man who showed up at their job.
Henry Co. police officer in critical condition after getting shot in the face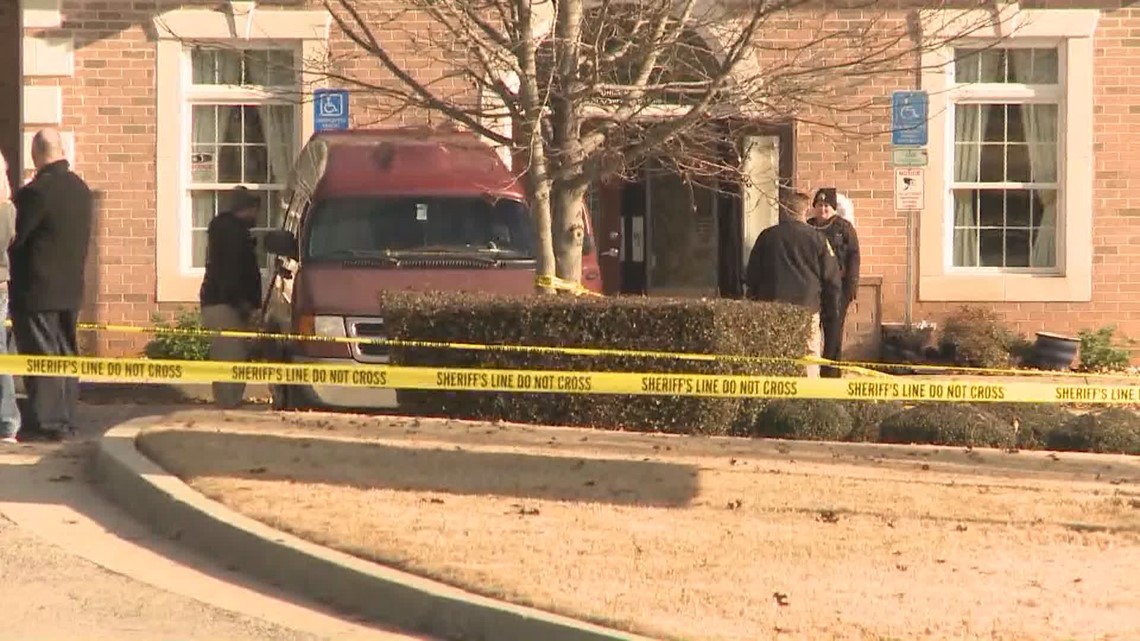 Now, the suspect is dead and Smith is facing injuries that threaten his life in a bed at Grady Memorial Hospital.
"We just felt led to bring Henry County together and pray," Shane Craven said.
He was one of the dozens who gathered around the downtown square in McDonough to pray for Officer Smith.
"What better way to bring healing and peace to the officers," he said.
Community leaders are praying for Smith and his family as well as the family of the man who apparently died from the same bullet that injured the officer during their struggle - 53-year-old DiMaggio McNelly.
"Every single day - every day - everybody gets up and they take it for granted that they get to come home to their family," Craven said.
As the group met, they wanted to make sure Smith's brothers on the force felt the community's support.
"I thank all law enforcement for all that you do," one person said. "From the bottom of my heart, we thank you."
Meanwhile, an autopsy for McNelly was scheduled for Friday; though, the results haven't been made public yet as state agents continue to search for clues in the violent confrontation that ultimately ended his life.
11Alive also learned that McNelly had previous run-ins with law enforcement. McNelly was arrested in 2008 for a probation violation. He was also arrested for felony theft by taking in 2007 and had warrants issued for traffic infractions in 2008.