ATLANTA — A group of men plan to gather Thursday and protest HB481, better known as the 'heartbeat' bill that Gov. Kemp signed into law last Tuesday.
The bill bans abortions once a fetal heartbeat is detected. That can be as early as six weeks -- before many women know they're pregnant.
State Rep. David Dreyer, Men of the House and Senate Democratic Caucus, Devin Barrington-Ward and Reproductive Health Advocates plan to host the protest around 10:45 a.m. at the Georgia State Capitol.
RELATED: 3 buried facts about Georgia's 'heartbeat' abortion bill
The men say that the "heartbeat" law infringes upon the reproductive rights of women across Georgia and that it is imperative that men publicly support access to abortion.
"The signature of this bill last week by Governor Kemp is a stain on our state that sends a signal to the world that men in Georgia think they know what is best for a woman's body," Rep. Dreyer, co-organizer of Thursday's press conference wrote. "It is imperative that we negate that thinking by elevating the voices of men who respect the right to choose, value abortion access, and honor the reproductive rights of women in our state in the conversations around how we stop HB481 from taking effect."
RELATED: Alyssa Milano calls for 'sex strike' in response to Georgia's anti-abortion 'heartbeat' law
Previously, Kemp double-downed on what he called the "fight for life" saying "we (supporters of the law) will not back down."
The protest speakers said they will highlight how the "heartbeat" law inflames the existing disparities between abortion access, criminal justice, public health, and racial equity.
Devin Barrington-Ward, co-organizer of the press conference said, "The failure of men to speak up and work in the interest of women has already created an environment where Georgia is known for having the worst maternal mortality rates in the country, with black women dying in childbirth at a rate 3.5 times higher than other racial groups."
He went on to write, "Thursday's news conference provides an opportunity for us to share important information with the men in our communities about why this bill is horrible for our state and how they can stand in solidarity with women during this critical time in Georgia."
ACLU protesters after Kemp signs 'heartbeat bill'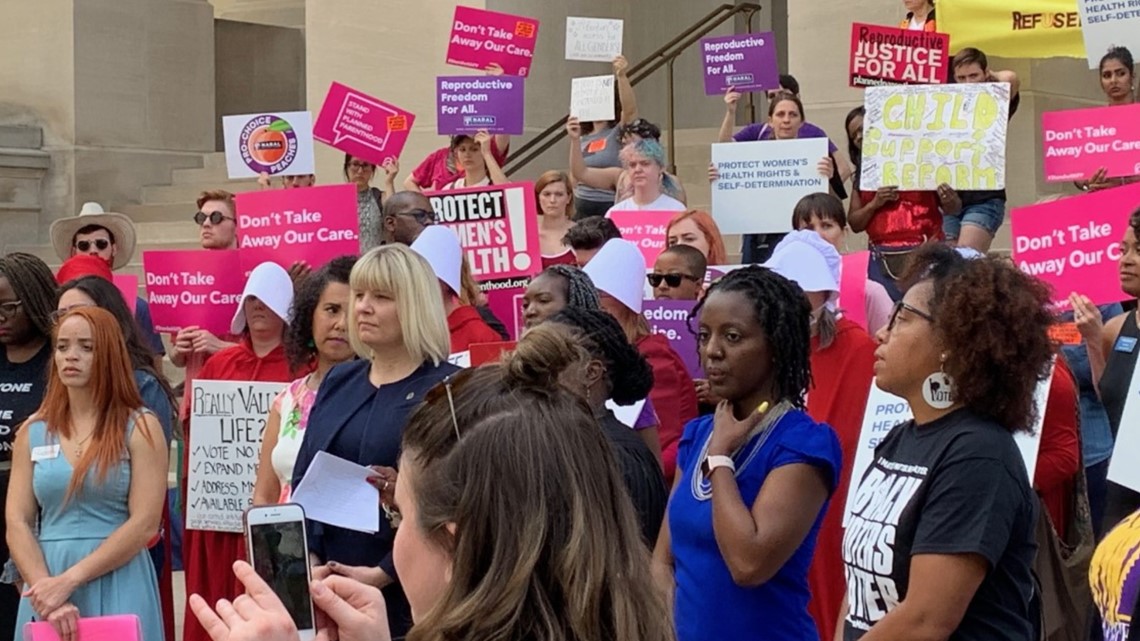 RELATED: Alabama governor signs nation's strictest abortion ban into law
MORE HEADLINES |
Women's advocacy groups, civil leaders voice opposition to the passage of Georgia's 'heartbeat bill'
Sophie's Nightmare: How a Georgia mother allowed her boyfriend to impregnate her 10-year-old