ATLANTA — One surgery changed two lives.
Each April, advocates raise awareness about National Donate Life Month. One metro Atlanta man is spreading the word on organ donation because that's what saved his life -- and potentially his donor's.
Years after Corro'll Driskell's kidneys stopped working, he was able to get one from a dear friend-turned-sister.
"She is a sister now," he said. "I owe her my life. She stepped up to the plate."
In 2016, the war Veteran's kidneys stopped working. He went to the Atlanta VA Medical Center for treatment. For years, he was on dialysis for 12 hours a night.
"It was zapping my energy," he said. "I felt like I couldn't function. I went from about 200 pounds down to 120 pounds."
"I just knew that my opportunity for a transplant would've taken another 4-5 years," he added.
That time was cut to about 1-2 years thanks to his brother's significant other: Stephanie Soto. Soto, who describes herself as a humanitarian and is into fitness, says she did not hesitate once.
"The gratification of giving a family more time with someone that they truly, truly love made me feel great," she said.
In February 2022, Driskell received his new kidney. His life changed at that moment.
"Stephanie was like a guardian angel," he said. "I conjured up images of her with wings and everything."
Corro'll Driskell receives kidney donation from sister-in-law
Just five months later, Soto's life changed, too.
"I was like, 'You actually saved my life, too.' They did a full body scan where they found a mass," Soto said.
Scans post-surgery showed Soto had six precancerous masses on her right breast and multiple on the left. So she decided to get a double mastectomy.
"I want to live. I don't want to worry," Soto added. "It's hard. But I'm really, really grateful that I donated because otherwise, I wouldn't have found out."
She said without organ donation -- which prompted the scan -- she could be living a very different life.
"Who knows the state that this would have ended up in -- dying or if it were to metastasize. I'm definitely grateful," she said.
Driskell says he now sees life differently.
"I appreciate being able to see the skies, see the trees; I appreciate the elements," he said. "I walk in the rain without an umbrella. I was stuck in the house for at least five years!"
Driskell is infinitely grateful to his family, friends, fraternity brothers, and Soto for their support.
"I'm not a good patient," Driskell said while laughing. "You can ask some of the nurses. You can definitely ask my wife, maybe my boys."
He has four children, two boys and two girls. He said because of Soto, they can grow up with their dad.
"Stephanie made that sacrifice for me and there's nothing I wouldn't do for Stephanie," he said. "That's my sister"
Soto got her mastectomy in October 2022, just 8 months after donating her kidney.
"It was a very, very challenging and rough recovery. I will admit that. But to say the least, I am so grateful," she said.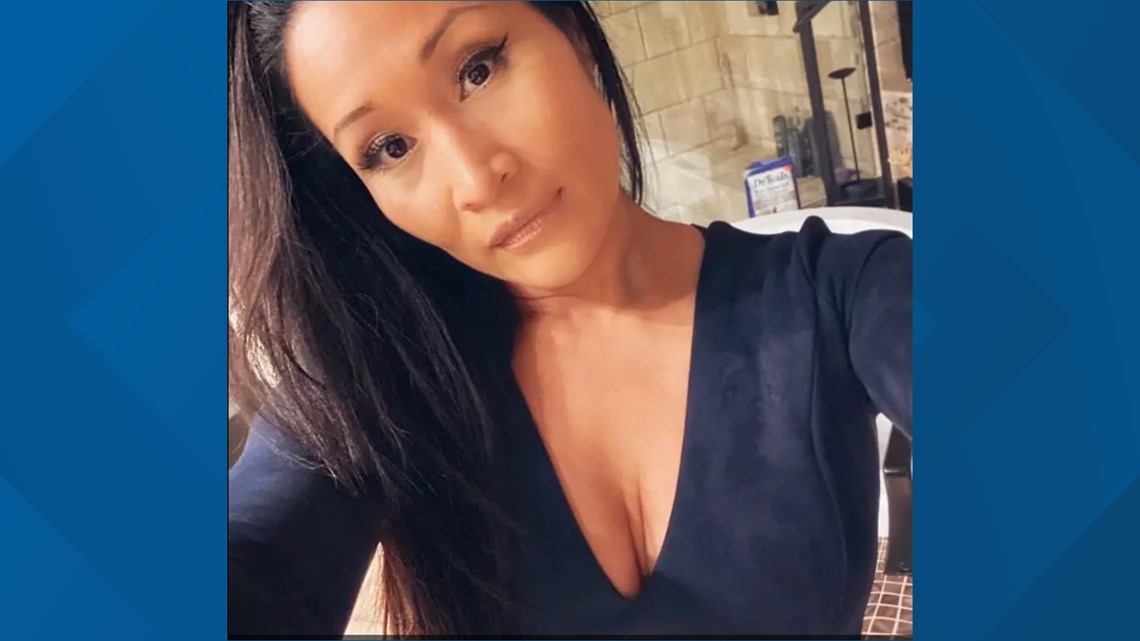 She urges people to get annual check-ups, if not, more often. To those who are looking into donating an organ, she says to make sure to talk to people who have been through it.
She added that if you have some sort of illness, you are not alone. She recommends joining Facebook groups to get support from people going through a similar situation.
"I have no regrets donating my kidney to him," she said. "There's nothing like seeing this person transform into a happy person, being able to be outdoors, being able to travel, being able to do things that he has not been able to do for so long after being in consistent pain."
To learn more about National Donate Life Month, click here.