COBB COUNTY, Ga. — The man accused of injuring four people and killing one in a mass shooting inside a medical building in Midtown Atlanta is in custody after an hours-long manhunt, Atlanta Police confirmed.
Deion Patterson, 24, was taken into custody by authorities Wednesday evening after he allegedly opened fire inside the 11th floor waiting room of Northside Medical Midtown just after 12 p.m. He is now facing four counts of aggravated assault and is accused of murder, jail records show.
Law enforcement was tipped off about Patterson's location after a 911 call came in to the Real Time Crime Center, where an operator had a gut feeling that he believed the caller had found where Patterson was, Cobb County Police Chief Stuart VanHoozer said.
With this new guidance, an undercover police officer spotted Patterson and called in uniformed officers for backup where they surrounded Patterson and took him into custody without incident.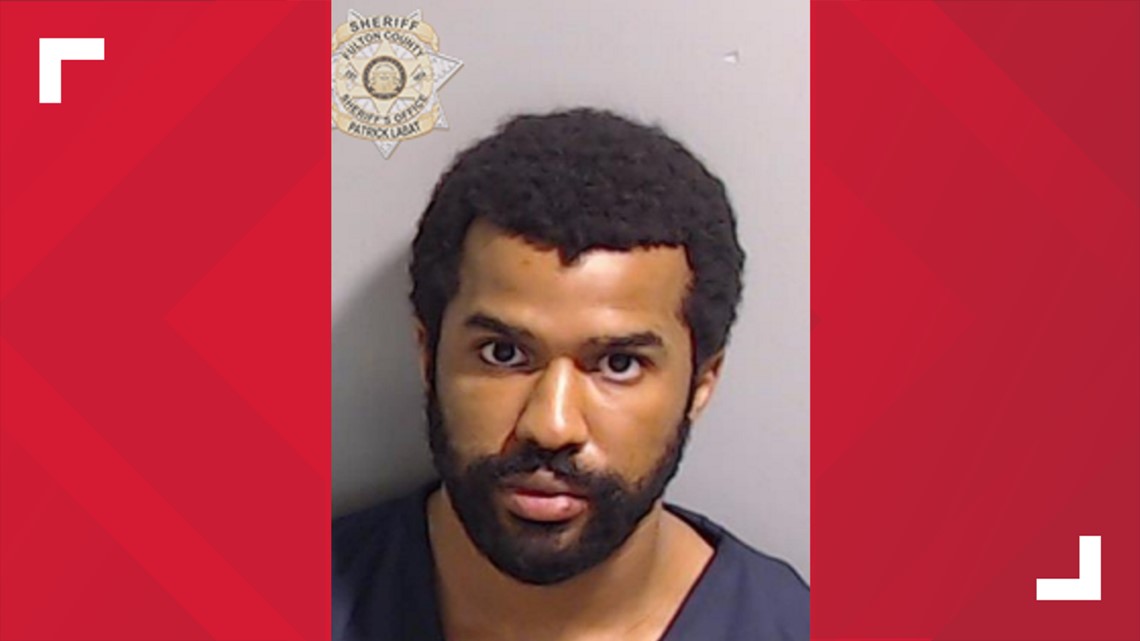 VanHoozer credited the improvement in technology and surveillance a major reason they were able to catch Patterson fairly quickly after he left the scene of the crime. He explained if you were to go back four years in time, law enforcement would likely still be searching for the alleged gunman.
Atlanta Police Chief Darin Schierbaum called it a "capable, competent and brave response" by law enforcement in an evening press conference.
New details from Atlanta Police Deputy Chief Charles Hampton revealed that Patterson was only on the 11th floor of the medical center for two minutes when he shot a total of five women, killing one.
He then left the building located at 1110 West Peachtree St. NW where he went to a nearby Shell gas station where he stole a pickup truck that was unattended while still running, APD gathered based on surveillance video.
11Alive's Cody Alcorn learned the suspect originally arrived at Northside Medical Midtown with his mother. His mother was not injured, according to APD. It's not yet clear why he might have arrived with his mother. He also learned that Patterson did have an appointment at that medical center.
People were originally asked to avoid Midtown in the area of West Peachtree Street between 12th Street and 13th Street where the shooting scene unfolded.
In an afternoon update, police said the search for Patterson had been refocused to Cobb County after he allegedly carjacked a vehicle and drove outside the perimeter.
The search intensified for Patterson in the area of Cobb County around Truist Park and the Cobb Galleria Centre just before 4 p.m. The last visual confirmation of Patterson was confirmed to be at 12:30 p.m. in Cobb County on a Georgia Department of Transportation camera near Windy Ridge Parkway and Heritage Court.
The vehicle he allegedly carjacked was dumped in a parking deck near The Battery and Truist Park and was later found by police. Cobb County Police was tipped off about his whereabouts around 2:30 p.m., hence the two-hour difference which hindered law enforcement's search.
All five people shot inside were women, according to Atlanta Mayor Andre Dickens. The victim was 39 years old, Atlanta Police Chief Darin Schierbaum said.
The other injured victims were a 71-year-old, 56-year-old, 39-year-old and 25-year-old. Grady Hospital officials said three of the victims are in critical condition while another was still in the emergency department.
The U.S. Coast Guard confirmed to 11Alive News that Patterson served within the military branch from July 2018 to January 2023. According to the Coast Guard, Patterson last served as an Electrician's Mate Second Class. He was discharged from active duty in January 2023.
The Coast Guard said they were aware of the tragic incident in Atlanta allegedly involving Patterson and offered their deepest condolences to the victims and their families. The Coast Guard Investigative Service is working closely with the Atlanta Police Department and local authorities in the investigation.