Police officials said the officer they fired earlier this week didn't know who he was shooting at when he shot 22-year-old Caine Rogers in the head, killing him.
Atlanta Police stress this shooting and the department's decision have nothing to do with the protests canvassing the country. Pickard said based off their internal investigation, they have no reason to believe Officer James Burns even knew the skin color of the person he shot.
"The officer simply acted in a way that we cannot support. He had no idea who was in the vehicle, he had no idea if that was the vehicle he should be concerned with, he just discharged his weapon," Pickard said.
Photos | Midtown cop-involved shooting
Midtown officer-involved shooting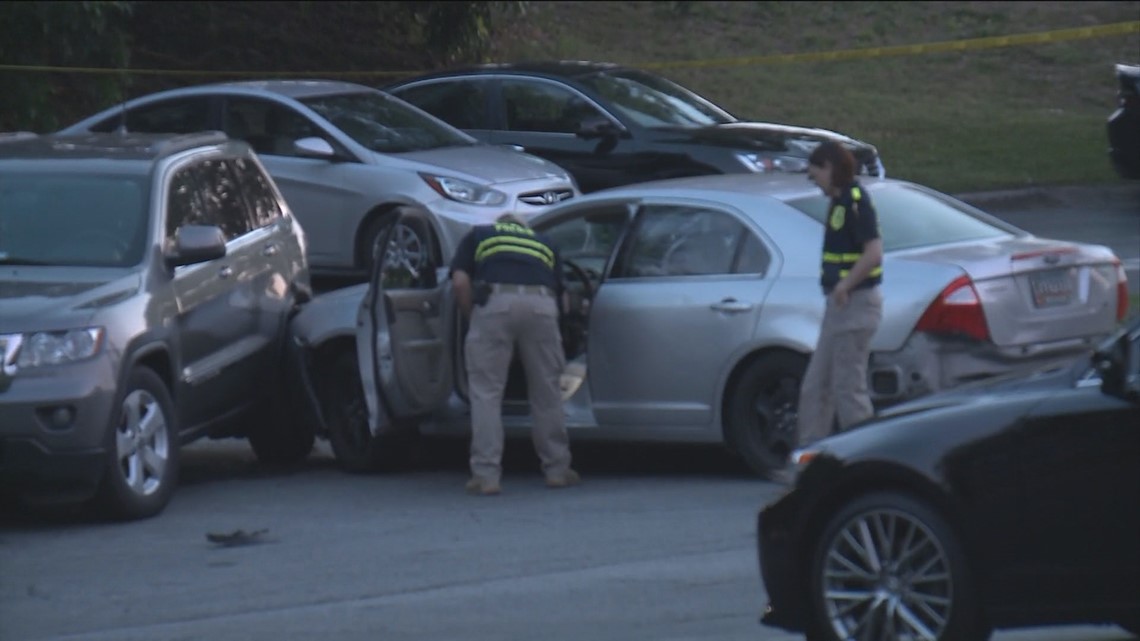 This incident started when a security guard thought he saw someone breaking into cars at the Monroe Place apartments in June. Burns responded and when he saw a car driving away, fired.
According to an internal investigation, there's no proof a single car window was broken or vehicle robbed.
Pickard said APD policy does not allow an officer to fire into a vehicle unless the suspect is coming toward them or the car itself is being used as a weapon. According to Pickard, Rogers did not have a gun and in this case, he was driving away.
The balloons have lost air, the pictures are starting to fade. But Caine Rogers' father says the fight to hold Burns accountable for the death of his son – has only started.
"I don't know what happened that night. I know my son was shot in the head and now he's dead now," said Deravis Thomas.
Photos | Caine Rogers
Caine Rogers | Man killed by APD in midtown
For the past few weeks, police have said very little about the alleged crime that led Officer Burns to open fire. Perhaps because they couldn't find a crime or even a threat to Burns' safety.
"It's a murder, it's a murder and we need justice for that. He needs to be indicted and prosecuted," said Thomas.
Burns had been with the department since 2013. July 12, 2016 was his last day. He worked as a security guard for several years before being hired by APD.
A statement released by the APD Monday said,"Chief George Turner has always prioritized officer accountability and professional behavior. He will continue to take decisive action when necessary to hold his employees to the highest standard."
The GBI is currently investigating the incident, but says Burns has yet to agree to come in to tell his side of the story. Once completed, the findings will be turned over to the Fulton County District Attorney, who will determine whether to file charges against the officer.
Thomas met with DA Paul Howard on Monday to press for criminal charges.
He says his son was supposed to start a new job the day he was killed.