ATLANTA — After Colin Kaepernick caused waves with his public workout, Atlanta rapper Quavo is weighing in on the debate on where the former NFL quarterback should play.
Over the weekend, Kaepernick was slated to hold a closed workout - arranged by the National Football League - at the Atlanta Falcons Flowery Branch training facility. But at the last minute, the quarterback announced the workout would be held out in the open in front of media, for what he called transparency.
RELATED: Colin Kaepernick works out in Atlanta for NFL teams
A live stream of the former San Francisco 49ers' QB drew millions of views - with people expressing both opposition and support for the football-star-turned-social-activist, and Quavo appears to be firmly in Kaepernick's corner.
The Migos rapper told TMZ Sports that he loves Colin, telling the the outlet that "Colin should be on a team!"
"We need to get Matt Ryan out of there," he added.
Photos: Colin Kaepernick gets his shot at the NFL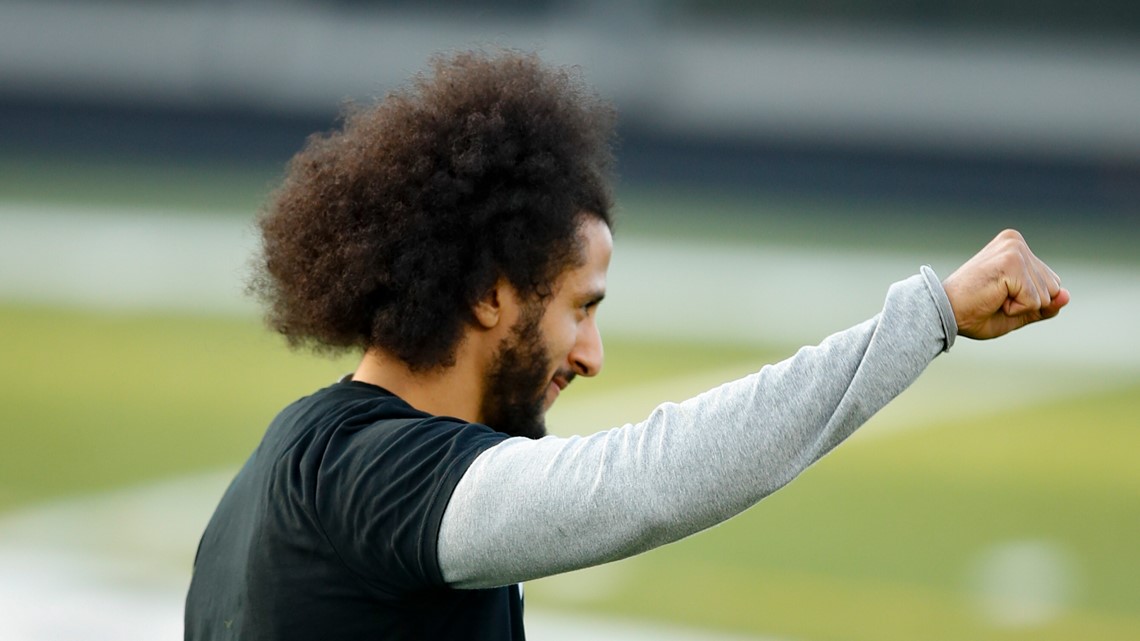 The Falcons - who appear to be bouncing back from a dismal start to the season - confirmed ahead of the Saturday workout that they would have team reps present.
RELATED: 'I've been ready, I'm staying ready': Kaepernick speaks after metro Atlanta workout
While it's unclear how many representatives from the NFL's teams made it to the workout, the NFL released a statement saying three-fourths of its teams were represented in Flowery Branch.
MORE 11ALIVE HEADLINES
Amid LGBTQ protests, Chick-fil-A changes donation policy
Body of man missing since June found in Lake Lanier
Single mother without a home after she said she was scammed out of rental property