GWINNETT COUNTY, Ga. — Hispanic United Alliance called for justice Friday morning in a protest outside the Gwinnett Justice and Administration Center over three recent cases of missing young Hispanic people; Susan Morales, Rodrigo Floriana Mayen, and Selena Garcia.
"We want justice for all three kids. Not only that, but we want the Gwinnett Police Department to also be responsible. And I want them to take our cases seriously," Arely Gurerra told 11Alive's Karys Belger
The demonstrators called for more expediency in the aforementioned cases. They're also demanding more accountability from the police department in the hopes more Latin and Hispanic people will be found when they are reported missing.
"When a Hispanic person goes to the department to make a report. I don't want them to label us," Gurerra said.
Two of those, involving teenagers, ended in tragedy when they were found deceased last week. Now a family is calling for renewed attention on a third case involving a 24-year-old who hasn't been seen since October.
The protest by the advocacy group was held at 11 a.m.
In the two cases involving teens, one ended with the discovery of the remains of 16-year-old Susana Morales off a highway in Dacula. A since-fired Doraville police officer, 22-year-old Miles Bryant, is now charged with concealing her death by dumping her body into the woods.
in the other case, Rodrigo Floriano Mayen was found dead from a suspected overdose and a 17-year-old is charged with concealing his death.
His mother Francisca Mayen told 11Alive she doesn't have words to describe the tragedy.
"I feel as if my whole world has crumbled around me," she said.
Morales and Floriano Mayen both attended Meadowcreek High School, but their deaths are not considered connected.
Also in the crowd was Zaira Garcia. Her sister Selena went missing in October. February 20 would have been Selena's 25th birthday and Zaira said she still holds onto hope that she will come home.
She told 11Alive's Karys Belger she felt Gwinnett County Police had not done enough in the beginning stages to help find Selena.
"They treated it as if she just needed some time alone. She might have just needed a mental break. And I don't think someone that needs a mental break is going to be gone for this amount of time," she said.
The Gwinnett County Polic Department said there have been no new leads in Garcia's case but could play has not been ruled out. Anyone with information is encouraged to call the police department.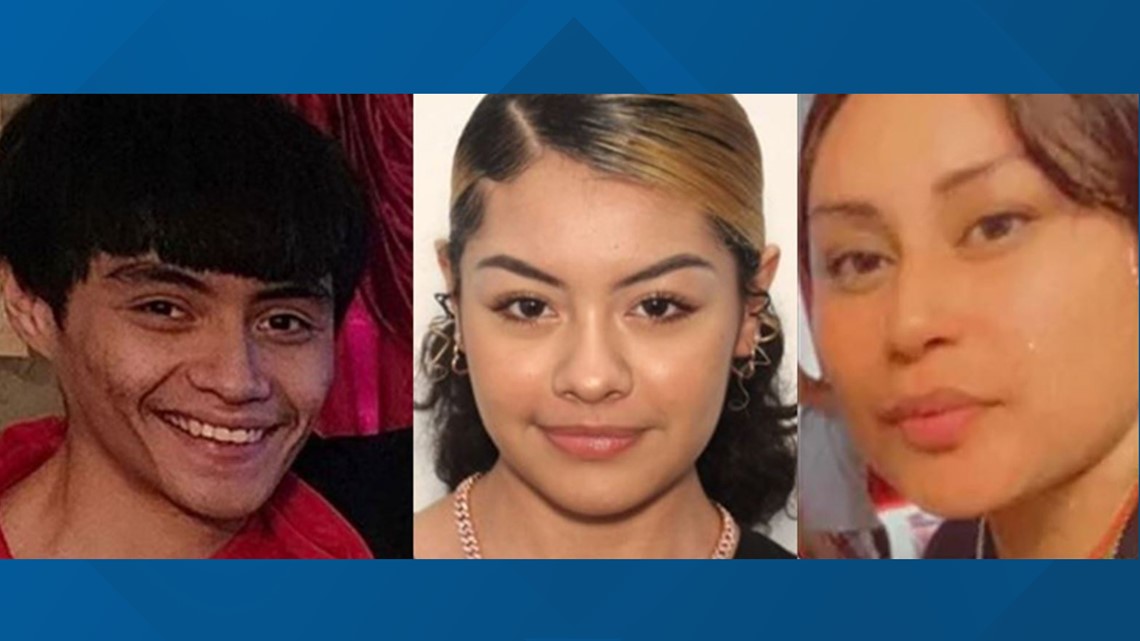 The protest Friday now aims to shed more light on the case of 24-year-old Selena Garcia and highlight how police handle the cases of missing Hispanic people in Gwinnett County.
Morales had been missing for more than six months before she was found, and Garcia has now been missing for roughly four months.
The Gwinnett County Police Department told 11Alive there are certain hurdles in investigating an adult's disappearance that isn't there for teenagers.
"If we don't have evidence of a criminal act, an abduction or some other criminal action we can articulate, a lot of times we cannot do things that we would normally do. We cannot just demand phone records or banking records," Sgt. Jennifer Richter said.
Although they haven't completely ruled it out, GCPD said right now there's no evidence of foul play connected to the disappearance of Garcia.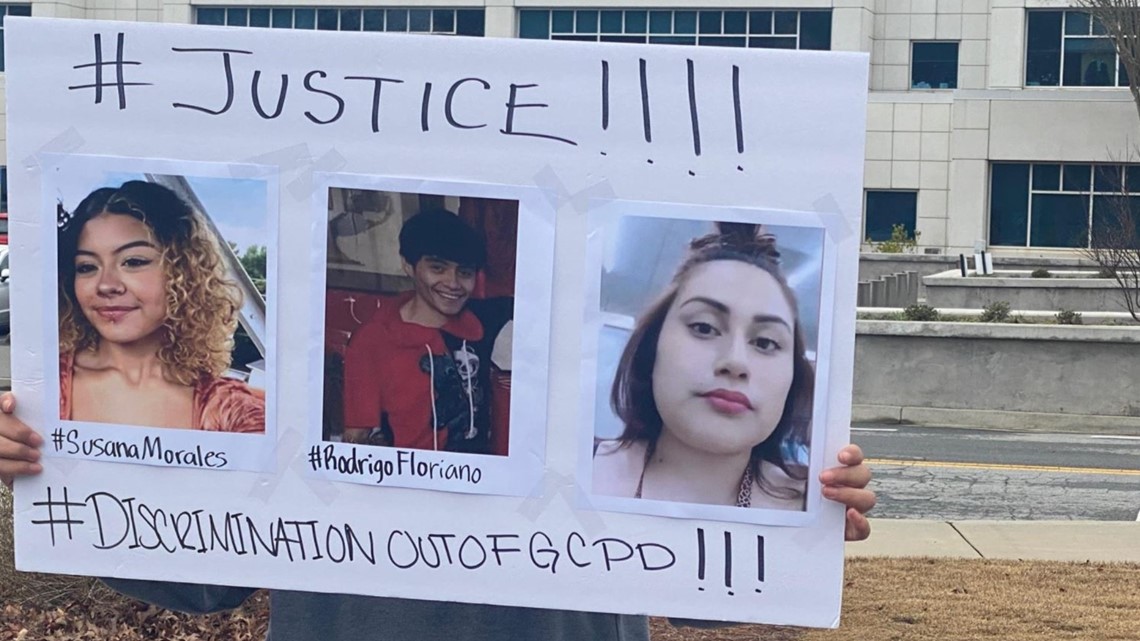 Although they havent completely ruled it out, GCPD say right now theres no evidence of foul play connected to the disappearance of Selena Garcia.