DISCLAIMER: Videos contain graphic language and images.
ATLANTA – Felicia Webster has not seen her son in a week and she drove 2 1/2 hours to Atlanta to beg police to help her find him.
"I don't have a clue what happened to my son. It's like he just vanished in thin air," she said.
Webster, Kendrick Stokes' mother, traveled the 160 miles to Atlanta from Montgomery, Ala., to plead with Atlanta Police Department to locate her son and his cousin—both rappers out of Atlanta.
It's been a week since she's heard her 30-year-old son's voice--an oddity since they talked and read Bible scripture every day.
"I talk with him every day. Every day. We're a family that prays together. When he didn't call that Monday; I knew something was not right."
She and her family have continued to search for him and seek answers, even crossing state lines.
"I hate when night comes, because I know I can't search for him. I stay awake during the night because I'm just hoping he'll walk through that door--or he'll call and say, "'Mama, I'm here,'" or "'Mom, come get me. I'm somewhere.' Because, normally, this is not like my son."
An Atlanta and Montgomery music promoter and rapper known as Skooly Wit Da Tooly, he went missing Nov. 5 while he was in Montgomery with his cousin, Edward Reeves, 29, known as Atlanta rapper, Bambino Gold.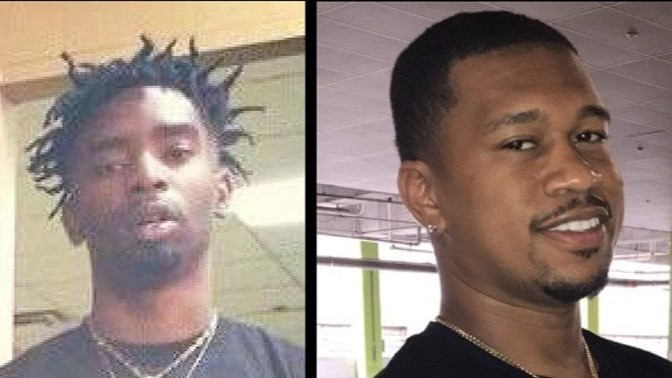 They were in their hometown to host a party at Sky Bar, located on Debby Drive on Saturday, Nov. 4, Webster said. They were reported missing to the Montgomery Police Department three days later.
More than a week later, on Nov. 14, she went to the APD and asked them to share in her "grave concern for his safety and well-being."
"Our mind is constantly on him at all times. So, we're asking anybody that knows him or knows anything, to please come forth," Webster said. "My heart is so broken. It is so broken."

Webster penned the following letter to Atlanta Police Department:
Kendrick Stokes has been missing for several days. We have not gotten a phone call, text or email from him. No person as a family member, friend or associate has received any contact from him. We have grave concern for his safety, well-being and where he is at this present time.

The law enforcement authorities in Montgomery, Alabama have concentrated their efforts in this matter and we as a family are interested in expanding the support to locate our family member.
We the family do hereby request a partnership with the Atlanta Police Department in expanding the efforts to find Kendrick Stokes.

We request a meeting with the department with all deliberate speed to support us in resolving our concern. Please be in communication with Mr. Bartell and assist us with this urgent and critical matter for our family.
According to her, the APD told her they were already in contact with the Montgomery Police Department to offer support and any information they can lend. However, the Montgomery Police Department has the authority over the case, but APD will be a supportive law enforcement agency to them.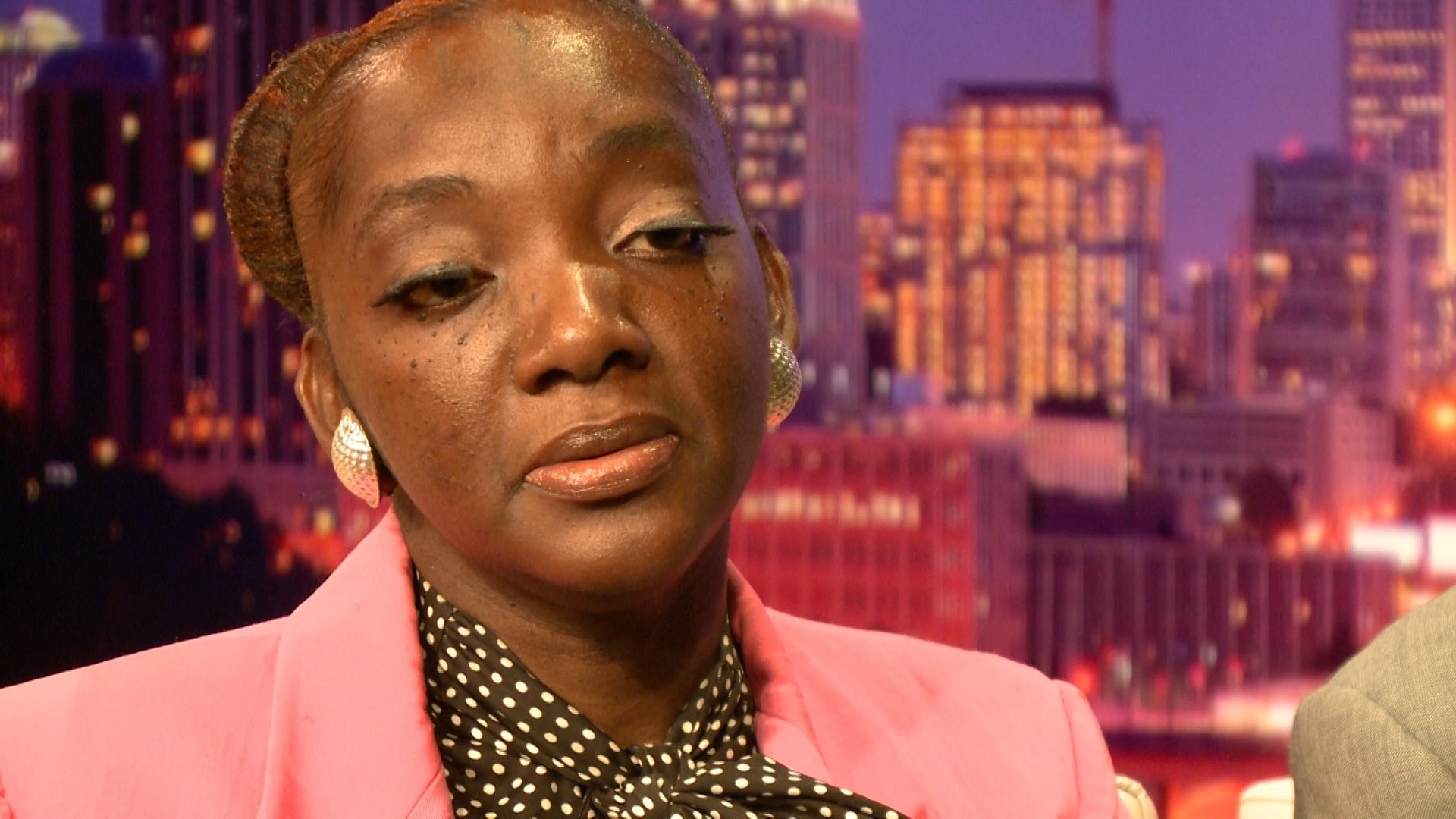 Aside from his album, Webster said her son is also a music promoter.
Stokes began promoting, on a smaller scale, when he was 12 years old—that grew when he was in junior high and high school in Alabama.
The father of three himself, moved to Atlanta about five years ago to further his career, along with his cousin, Reeves.
Webster described Reeves, as "a very nice young fellow; he always [keeps] a smile on his face."
And he had reason to smile.
Reeves has survived several shoot outs and drive-by shootings, he said. But nothing would compare to getting shot earlier this year.
On Sept. 26, he published a YouTube video, documented by DJ Smallz Eyes 2, to discuss his survival.
A scar on his left chin indicates where he was shot while he was inside his car in a parking garage.
After the bullet slid through the windshield, it penetrated his face, busting his jaw. He remembered at least 30 shots fired toward him.
It went into my jaw, through the side of my neck and into my shoulder," he said in the YouTube video. "I've been shot before, but all that has been weak."
The bullet remains in his shoulder.
"I'm built to last. That's the one thing I can say," he said in the video. "Everybody knows I'm a tough person… anything that is thrown at me, I can overcome—so, I was ready for whatever."
And this, he said, was his second chance at life.
"Every step I take is more thought out… I'm more cautious on what I'm doing. I look at it like my second chance."
He put the shooting in his latest music.
"I rap about the life that I have lived. I'm really making music to make people happy; that's my whole goal."
Words from Reeves' YouTube video echo the same hope Stokes' family clings to.
"As long as you've got your head, keep your head up, keep the faith and keep going," Bambino said in the YouTube video with DJ Smallz Eyes 2 to anyone falling on hard times.
On Sunday, Nov. 5, Reeves and Stokes stopped by Stokes's brother's house and attended the Alabama State Fair. That was the last time anyone has seen them.
Reeves, who has several tattoos scrolled across both arms, including his right forearm where "BAMBINO" is written in black ink, was last seen in a 2016 white Honda CRV with Georgia tags, with Stokes in tow.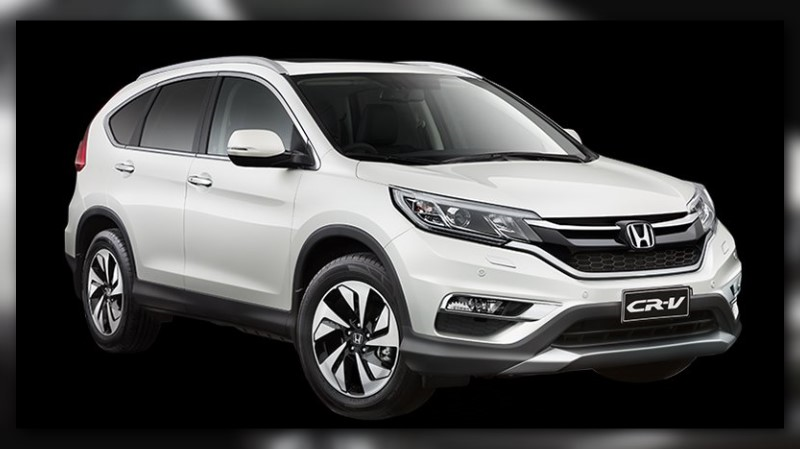 The pair were officially reported missing to Montgomery Police on Tuesday, Nov. 7, after the Stokes family didn't hear from them on Monday, Nov. 6.
The last time Webster spoke with Kendrick was on the Saturday before he went missing. They were planning their annual Thanksgiving Day parade in Montgomery—a tradition they've been doing together for the last seven years. It was something she and her son always looked forward to doing each year.
She vividly remembers the last thing he said to her.
"He said, 'Mama, stop worrying. We're going to have it all together like we normally have it together.' He said, 'You just be patient and calm. You're always uptight and you're always trying to make sure everything is alright.'"
They hung up with an "I love you."
"Just the thought of... my son... I haven't talked with him in days. It is... I don't know how I can make it through this without my son," she said. "The not knowing where he's at, it's the worst thing in the world for a parent to have to endure. And I'm not enduring right now. Not at all. But I'm holding on to all my faith that I have."
She made a final plea to anyone who might know anything about where her son and his cousin may be.
"If anyone has seen anything or heard anything… I ask from my heart and from my family heart, that you please, please, please, please give us some information concerning him. I never thought that I would be sitting here in the chair with this type of problem, with this situation."
"I will not let go of my baby, and I will not stop searching for him."