BATON ROUGE, La. — New details paint a clearer timeline of when a father and husband from Covington up and vanished while walking back to his hotel during a work trip in Baton Rouge, Louisiana.
Wednesday marked one week since Nathan Millard's disappearance on what was supposed to be a brief 24-hour work trip to meet with a client at a site for his job at a construction company but instead turned into a nightmare for his family.
Kristen Harvey is a search coordinator for Texas EquuSearch, a nonprofit volunteer search and rescue organization, which doesn't charge a family or law enforcement entity for its services. They have helped bring closure to devastated families and have successfully brought home missing loved ones.
Harvey, who is working on Nathan's missing person's case, said they have learned a few new details about his disappearance. Surveillance images captured at the Courtyard by Marriott hotel, where Nathan was staying show him last Wednesday afternoon just before leaving the hotel.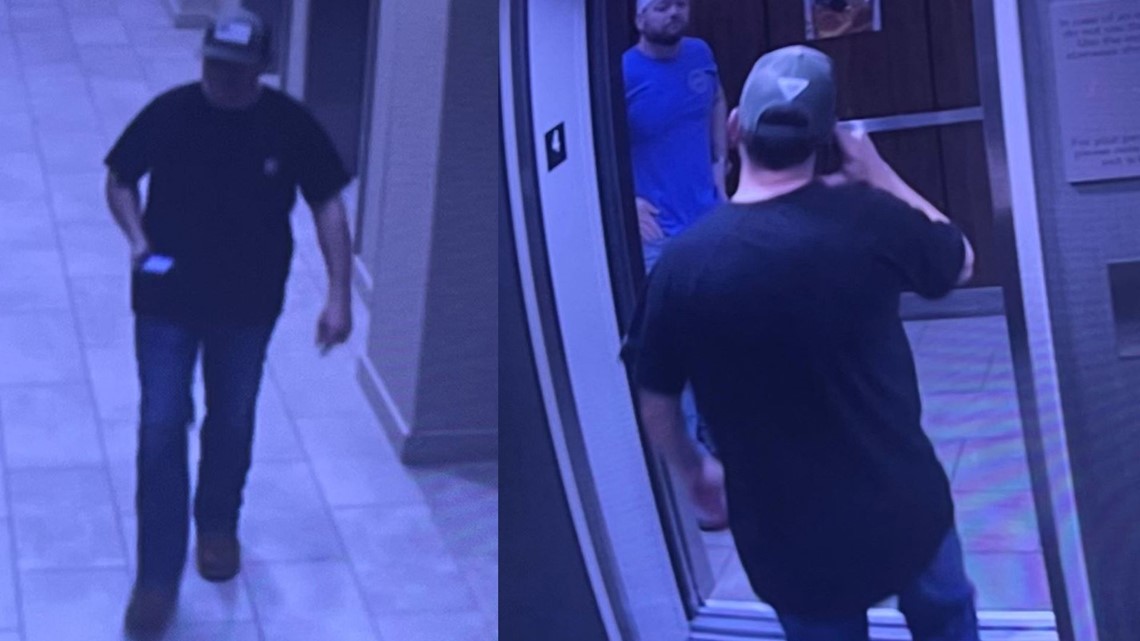 It was previously known that Nathan went to a basketball game -- Harvey confirmed it was LSU vs. Vanderbilt in Baton Rouge. We now know Nathan took a Lyft from the game to the downtown bar he was last seen. We have a clearer timeline of the time he was dropped off and the time he left for his hotel room at the end of the night.
"The Lyft app shows that he was dropped off about 9:30 at Happy's [Irish] Pub, and then the client told us that he left at about 11:30 and after that no one's seen him since -- it's literally about a two-minute walk," Harvey said. "His phone was found about four blocks, maybe, from the hotel, his wallet was then found, his ID was missing, debit card was missing."
Nathan has two teenage boys from a previous marriage, two teenage stepsons, and a 7-year-old daughter together with his wife Amber.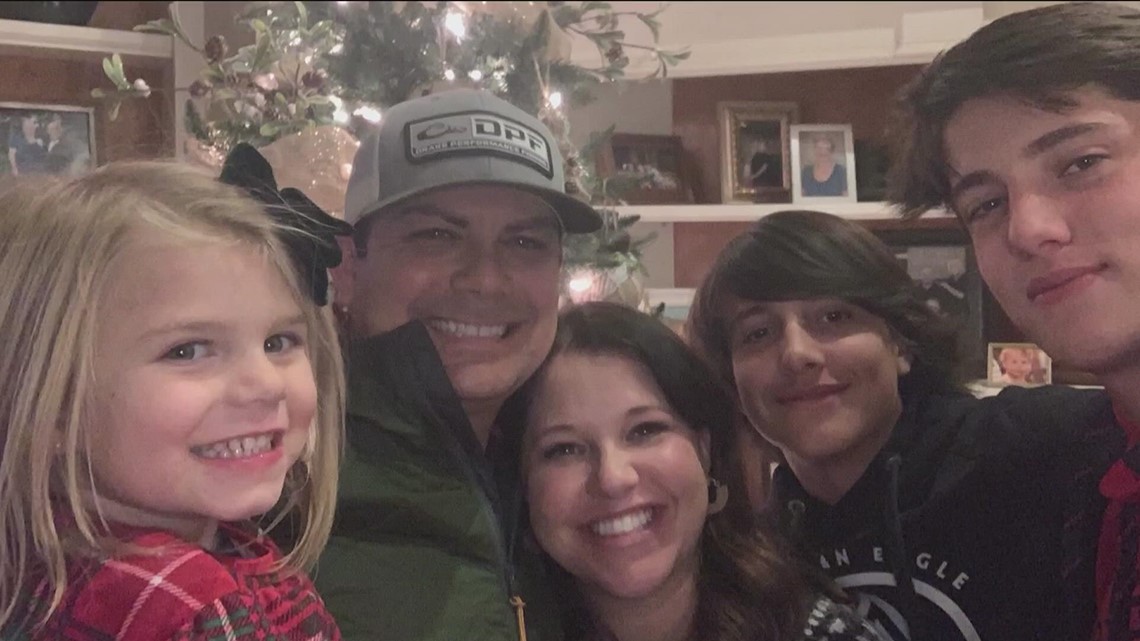 "The client says they had a beer, grabbed something to eat there, and then he was heading back to the hotel at 11:30," Harvey said. "[His wife] said when she woke up and there was no text from him, you know a happy family man... just a heartbreaking situation, somebody at that time of night and where it was at -- somebody saw something, and that's what we're hoping."
Shortly after he left Happy's, Harvey said there was a withdrawal made at an ATM, which is close to where the phone was found. She said authorities have surveillance video of the person withdrawing money from his debit card at the ATM near a Greyhound bus station.
There was another withdrawal at another nearby ATM, and "multiple smaller charges" at a Chevron in the one-by-four block radius, Harvey said -- all of it happening between 1 and 2 a.m.
Harvey said the team at Texas EquuSearch plans to have search coordinators out and about Thursday afternoon to cover the four-block radius in hopes of uncovering what happened to Nathan.
"At the beginning, it's going to be a lot of recon, it's going to be a lot of boots on the ground, you know trying to check every single place possible where there could be video surveillance -- I'm sure they're going to be looking in vacant buildings," Harvey said.
Harvey and her team are hoping that against all odds, they'll be able to find Nathan and bring him home.
"You know, each day that passes, it lessens that chance that you're going to have a positive outcome, but we've seen some crazy amazing miracles happen so that's what we're going to hold onto right now -- we're hoping for that miracle for him," Harvey said.
Nathan Millard stands 5-foot-9 and weighs 180 pounds, according to police, and was last wearing a green hat, black shirt and blue jeans. Anyone with information on his whereabouts is being asked to contact police in Louisiana at (225) 389-3853 or CrimeStoppers at (225) 344-7867.