GWINNETT COUNTY, Ga. — The family of a 25-year-old Publix pharmacist who went missing after work is offering a reward to help find him.
According to representatives for the family, Alvin Rowson Ahmed went missing July 16 after leaving his job at Town Center Publix in Loganville where he works as a pharmacy tech.
Video from the store's surveillance video shows the 25-year-old buying groceries after his shift before leaving the building around 9:30 p.m. Family said he hasn't been seen since.
They're concerned for his safety because his car was found in the parking lot with the groceries still inside, doors unlocked, his glovebox "rummaged through" and his white medical coat in the car.
"The only thing we know for sure is that Alvin's family wants him home as quickly and safely as possible," said family attorney Edward Ahmed Mitchell.
On the day of his disappearance, family said Ahmed reportedly told some of his co-workers that a group of men walking down Hwy 78 approached him on the way into work, asking about his car and how much money he made. Ahmed didn't know who the men were, and authorities are unsure whether they have any connection to his disappearance.
Family reported Ahmed's disappearance to Loganville Police, and the family is also offering a $5,000 award for any information that leads to his safe return. 11Alive has reached out to the department for more information.
PHOTOS | Alvin Ahmed, missing UGA grad
Photos: Alvin Ahmed, missing UGA grad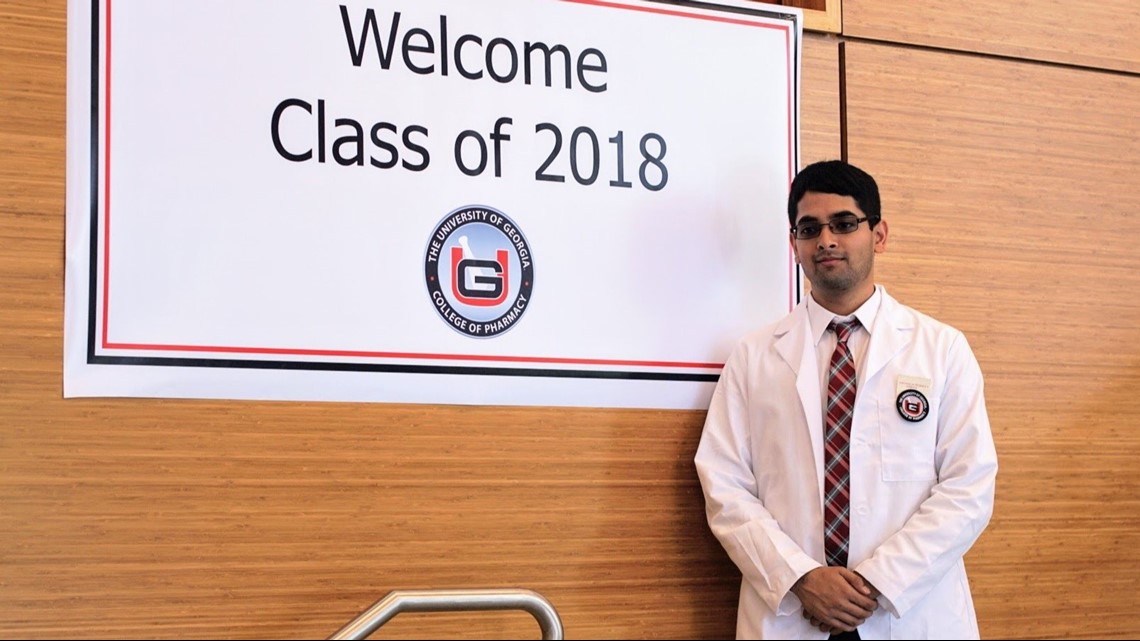 Authorities say Ahmed was last seen wearing a collard a green Polo shirt with the Publix logo and black slacks. He is 5-foot-6-inches and weighs about 140 pounds.
Family said he is a graduate of the University of Georgia, and previously attended elementary, middle and high school in Loganville.
He lived with his mother, who had been caring for since the death of his father. Family thanked all law enforcement, residents and friends in helping with the search.
"We still do not know what happened to Alvin, why it happened, or where he is now," Mitchell said. "If anyone knows anything about his whereabouts, please contact the family or law enforcement immediately."
Anyone with information on where Ahmed may be is asked to contact the Walton County Communications Center at 770-267-6556.