Williams, a current patient at Atlanta's JenCare Senior Medical Center, grew up right around the corner from the minister and Civil Rights leader when Dr. King lived on Old Johnson Avenue.
"You know, I saw him a lot, he wasn't always home, but I would see him when I would come from elementary school," Williams explained. "I would see him walking up the street."
As one of the most influential figures in the U.S. Civil Rights Movement, Dr. King's dream impacted millions.
"Dr. King made people realize that Black people should have more. And so he was instrumental, too, in people considering even hiring Black policemen at that time," Williams said.
Williams' father, the late Johnnie Paul Jones, was one of the first eight Black police officers in Atlanta.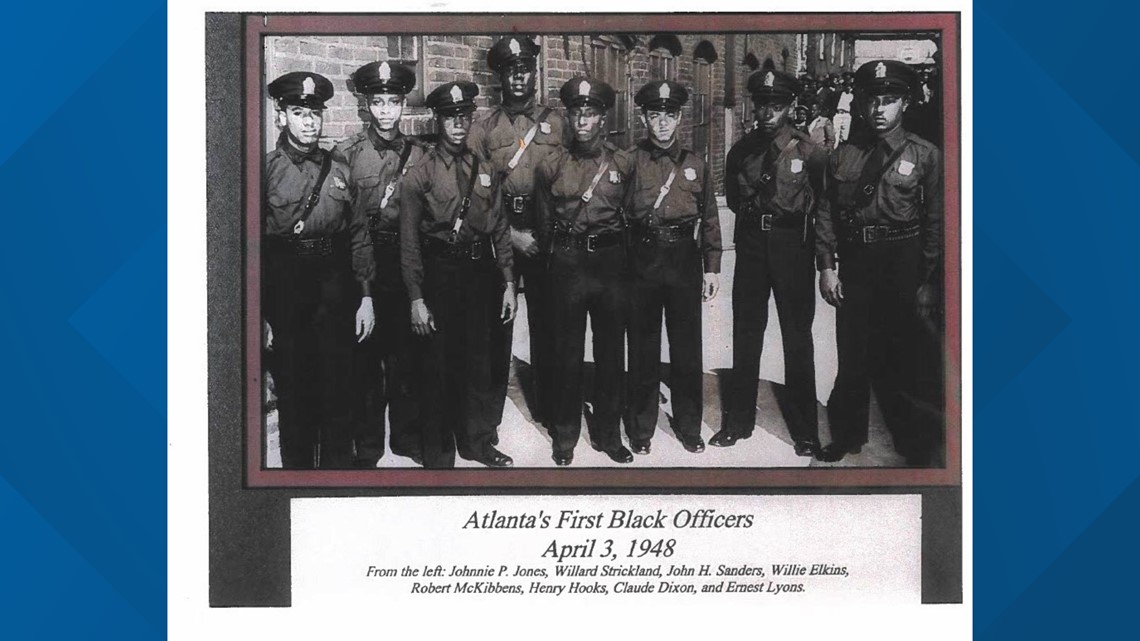 Jones attended Morehouse and was drafted to serve in WWII before joining the police force.
The pioneer in law enforcement then attended Georgia Tech and was known as one of the first Black students to attend the university, Williams said. After leaving Georgia Tech, Jones became the first Black man to chair the Chatham County Savannah Planning Commission, according to the Savannah Tribune.
Apart from being one of the first Black police officers in Atlanta, his daughter explains Jones was also the last living officer of the original eight. Jones passed away at 92 in 2013.
Williams attributes her father's accomplishments to Dr. King's legacy toward change. She still remembers how the community mourned Dr. King's loss.
"It was so painful. It was so painful," she explained. "You know, we cried like he was a part of our family and we felt he was."